Bloody Daddy Movie Review: After Farzi, Shahid Kapoor returns to the small screen (unless you have a large-screen TV) with Bloody Daddy, which is streaming on JioCinema. A remake of the 2011 French thriller Sleepless Night (which was remade in Tamil with Kamal Haasan as Thoonga Vanam), Bloody Daddy is directed by Ali Abbas Zafar. I was impressed with Zafar's work on his last OTT film, Jogi, and I might be one of the minority who loved the boldness of his series Tandav, though the rest of the country was outraged. Bloody Daddy: Shahid Kapoor Says That Action Thrillers Have Always Been a Genre That Excites Him.
With Bloody Daddy, there are portions where I was totally impressed, and there are sequences where I felt the director was holding himself back. Still, Bloody Daddy promises to be a kick-ass thriller and remains that for most of the parts, and has some very fun characters that play well into grey and black zones.
Interestingly, the film is set during the COVID-19 lockdown in Gurugram (though the easily identifiable locales belong to UAE and Mumbai), and Zafar integrates the setting for some quirky bits of dark comedy, as well as using it to take potshots at the privileged (though at one point it felt parodical). The film begins with Sumair (Shahid Kapoor) and his associate Jaggi (Zeishan Quadri) ambushing a car driven by two drug mules, and confiscating ₹50 crore worth of drugs for themselves, though Sumair is injured in the process.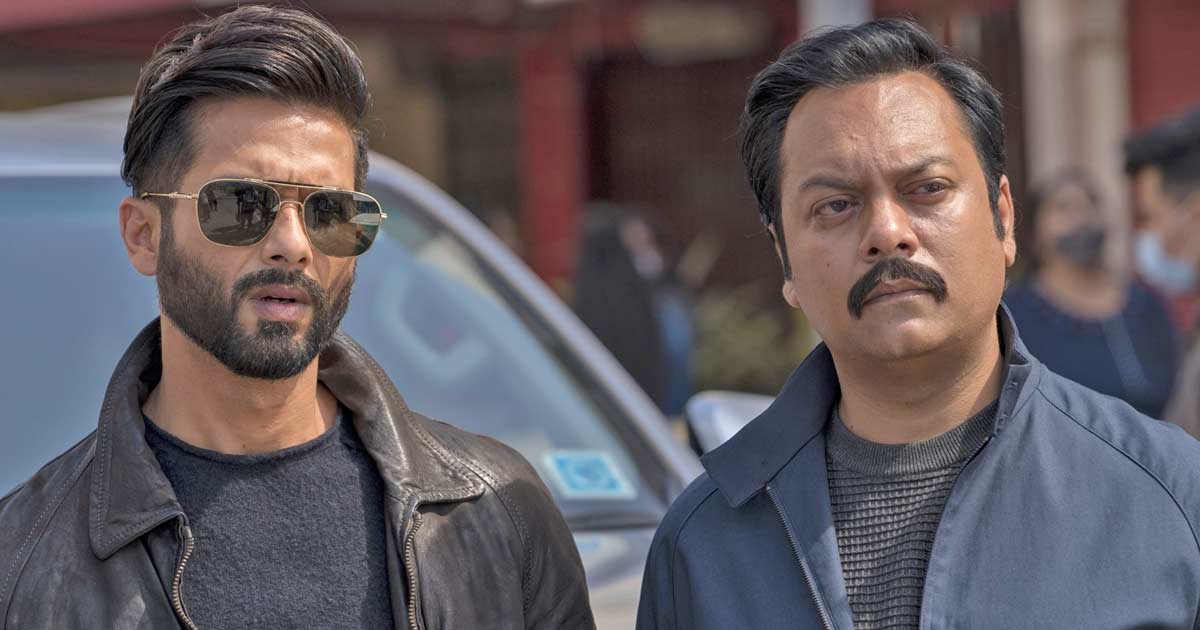 We later learn that these two are working as officers in the Narcotics department and are planning to sell the drugs themselves. However, the drugs belonged to a dangerous businessman and hotelier Sikandar (Ronit Bose Roy) who himself has promised to sell the stuff to another smuggler (Sanjay Kapoor). Sikandar kidnaps Sumair's son (Sartaaj Kakkar) in retaliation, and tells him to come to his 7-star hotel with the drugs. Sumair goes to the hotel, which is in the midst of hosting a high-profile wedding, and he is tailed by two anti-corruption officers Sameer (Rajeev Khandelwal) and Aditi (Diana Penty). Some twists ensue, and Sumair loses the bag in the process.
Watch The Trailer of Bloody Daddy:
I haven't watched the French film, but I have seen the Tamil remake. From what I know, Shahid Kapoor's character is closer to the protagonist of the French original when it comes to grey shades. Kamal Haasan's character veered towards the good side, but Sumair, as played by Shahid Kapoor, is very much an antihero. His allegiances are muddled, and the one established thread that connects him to goodness is his love for his son (even that aspect is also questioned at one point). Shahid Kapoor truly relishes in this role, bringing some searing intensity to sequences where he is frantic about not being in control of the situation. At times, Shahid shows a tendency to jump into the Kabir Singh zone, but overall the actor puts up an impressive show with his badass body language and glowering expressions.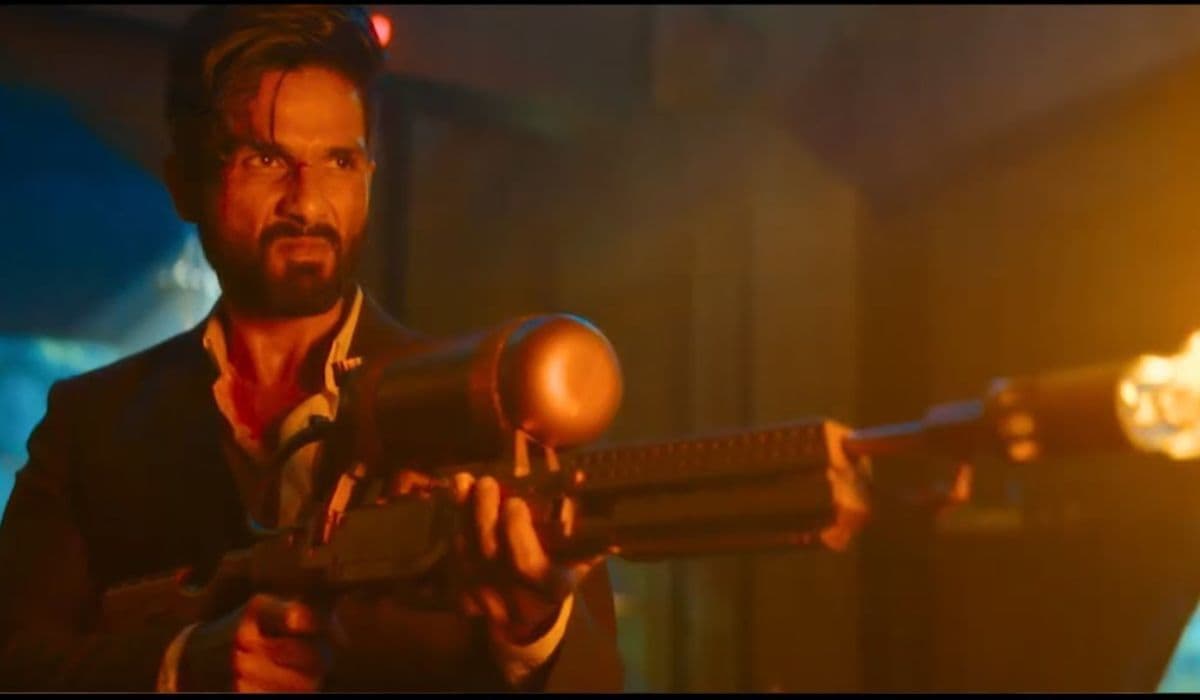 And as the rule goes, an enjoyable action film is made when the villain(s) are as good as the hero, if not better. In the case of Bloody Daddy, you have little to complain about in this regard. Ronit Roy is clearly enjoying the scenery-chewing possibilities imbibed in his character, chomping well on the snarky dialogues, and giving one of his most standout performances ever. Sanjay Kapoor is also fantastic, though there is a clear dip in momentum once he is out of the picture. However, when these two actors are together, the scenes are simply loaded with enjoyable black humor. While Diana Penty gets less scope to stand out in what is the most scrupulous character in the entire film, Rajeev Khandelwal impresses as her superior with his own shady motives. Zeishan Quadri, Mukesh Bhatt, Sartaaj Kakkar, Vivan Bhatena, and Ankur Bhatia are also quite good.
It is these actors and their interesting character setups and more that make the first half of Bloody Daddy a thrilling viewing experience, helped by its single-location setting, well almost. The Delhi vibe, the potshots at upper-class exuberance (even poking fun at the "Go Corona Go" chant at one point) and the tensed altercations infuse enough pulp into the proceedings. While I enjoyed the scenes where the villains try to one-up each other to show who is simply the worst, another highlight sequence is when Sumair uses two kitchen staff to help him cover up the loss of the drugs. Bloody Daddy Trailer: Is Shahid Kapoor's Film Remake of French Movie Nuit Blanche That Also Inspired Kamal Haasan's Thoongaa Vanam?
Unfortunately, the film suffers from a weak second-half syndrome that plagues most of our movies when they rush towards the finishing line. A primary reason that I didn't come out fully impressed with Bloody Daddy is the execution of the action scenes. I remember when the trailer of the film came out, Bloody Daddy was compared to John Wick for its visual aesthetics in the action scenes.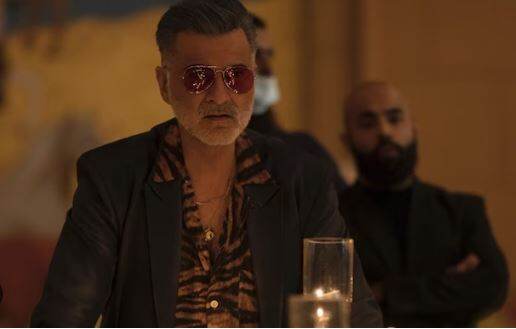 While Ali Abbas Zafar did borrow the mood, lighting, and inspired set design (even Shahid's change of costume ventured close to Reeves's wardrobe), what Bloody Daddy forgets is that John Wick movies also worked because the action choreography was fabulous. Here, it is annoying to see that we are still sticking to shaky cam and quick cuts to mask a lack of physical acumen needed to make good fight scenes (a problem I also had with Bholaa). I felt the movie lost its tempo when it dropped the first action sequence and that continues through the rest of the film.
Another aspect of the film that didn't entice me as a viewer was when it tried to add emotionality in the father-son scenes. Would have worked better if the father wasn't a-hole for most of the parts and the son not a privileged prick (who definitely needs therapy sessions seeing the amount of people killed around him by his own daddy).
Still, there are interesting sequences here and there. The writing (Zafar and Aditya Basu) is smart when it needs to be. A kid's dietary preference becomes both a source of humour and a Chekhov's gun. There is a scene where Sumair makes a mess of a wedding dinner while Sikander watch haplessly, that is both funny and badass. But as the scene extends a bit beyond its welcome, I had to ask why didn't Sikandar get his men to get hold of Sumair right there, since the dinner is already ruined. Another scene that made me question the film is when Sumair beats up Sikander's brother (Vivan Bhathena) and keeps asking him where the bag. Not sure if I missed something in the chaos, but nothing is established for Sumair to behave in that way. The second half isn't bad, but the spunk of the first half is diluted somewhere in the lackadaisical action scenes and a loss of tempo.
Final Thoughts
Overall, Bloody Daddy is mostly an enjoyable pulpy thriller, that's not without some major flaws. The action scenes did disappoint me, but the rest of the film benefits from the nearly-frenetic editing and razor-sharp performances of Shahid Kapoor, Ronit Roy, Sanjay Kapoor and Rajeev Khandelwal. Bloody Daddy is streaming on JioCinema.
(The above story first appeared on LatestLY on Jun 09, 2023 02:23 AM IST. For more news and updates on politics, world, sports, entertainment and lifestyle, log on to our website latestly.com).