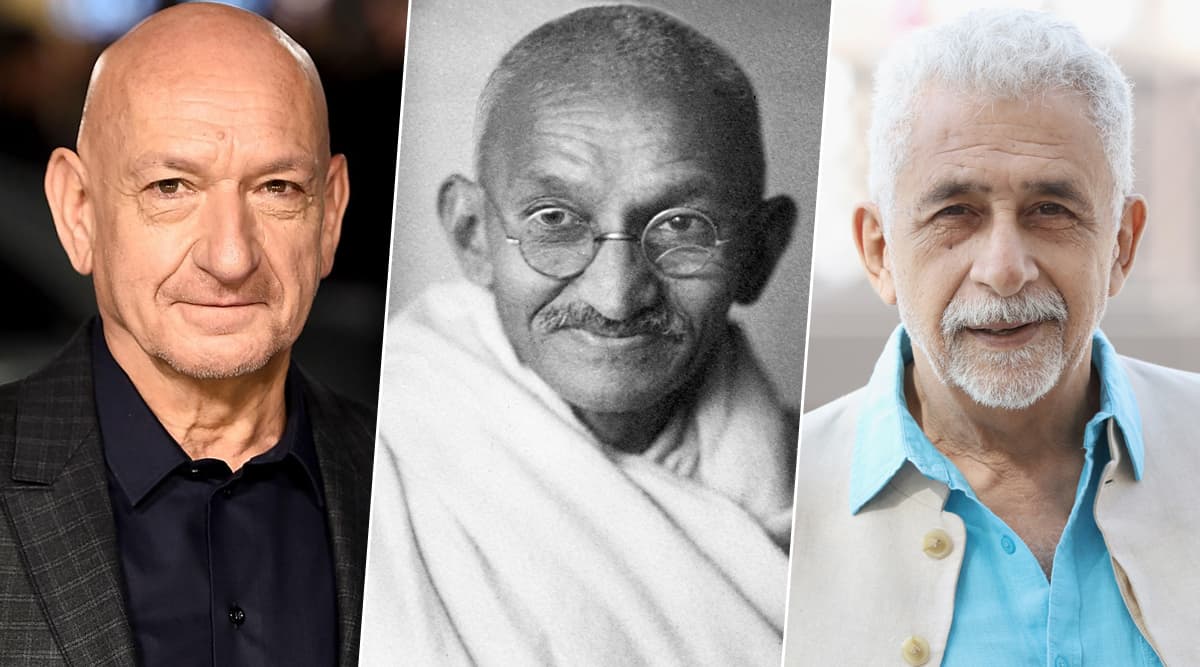 Gandhi Jayanti is celebrated across the country to mark the birth anniversary of Mohandas Karamchand Gandhi. Born into an Gujarati Hindu Modh Baniya family on October 2, 1869, he was often called as Mahatma Gandhi or Bapu or even referred as the Father of the Nation. His struggles to attain freedom, fighting for justice by following non-violent methods, stands out in history. His works have influenced many young minds. There are many political leaders who have said that Mahatma Gandhi has been their biggest inspiration. There are many filmmakers who have tried to bring forth Mahatma Gandhi's story on the big screens. Ben Kingsley and Naseeruddin Shah have been some of the actors who have been fortunate to portray the role of the historical figure on the big screens. On his 150th birth anniversary, let's take a look at some of the actors who have played the role of Mahatma Gandhi in films. Gandhi Jayanti 2019 Information: Significance of Father of The Nation, Mahatma Gandhi's Birth Anniversary in India.
Darshan Jariwala
It was Darshan Jariwala who played the role of Mahatma Gandhi in the film Gandhi, My Father that also featured Akshaye Khanna. The latter played the role of Harilal Gandhi. This movie revolved around Gandhi's complex relationship with his son Harilal.
Naseeruddin Shah
It was Naseeruddin Shah who played the role of the Father of Nation in this award-winning film Hey Ram. It also featured Shah Rukh Khan as Amjad Ali Khan and Kamal Haasan as Saket Ram. It revolved around the country's partition and the assassination of Gandhi by Nathuram Godse.
JS Casshyap
JS Casshyap played Mahatma Gandhi's role in the 1963 film Nine Hours to Rama. It was a British film helmed by Mark Robson, based on a novel by Stanley Wolpert of the same name.
Ben Kingsley
Ben Kingsley was seen as Mohandas Karamchand Gandhi in the film titled Gandhi that released in 1982. The movie directed by Richard Attenborough was released in India on November 30, 1982. This film was also nominated for the Academy Awards in 11 categories.
Rajit Kapoor
Rajit Kapoor essayed the character Barrister Mohandas Karamchand Gandhi in the Shyam Benegal directorial. The film titled The Making of the Mahatma is based on the book The Apprenticeship of a Mahatma by Fatima Meer.
These are some of the prominent films made on Mahatma Gandhi. Any movie related to the struggle in attaining freedom is incomplete without his mention. Mahatma Gandhi will always remain as one of the most inspirational figures!