Housefull 4, the Big Diwali Entertainer, has turned out to be that cracker that not only failed to make a big blast, but leaves a lot of smoke in the process. Now the Housefull franchise is not known for its critic-impressing jokes and scripts; but even by those low standards, Housefull 4 is a disappointment. Not only has the film been getting really bad reviews, but even the occupancy of the comedy entertainer is not upto expectations. Housefull 4 stars Akshay Kumar, Kriti Sanon, Pooja Hegde, Bobby Deol, Riteish Deshmukh, Kriti Kharbanda, Rana Daggubati, Ranjeet, Johnny Lever, Chunky Pandey, Sharad Kelkar and Nawazuddin Siddiqui. Housefull 4 Box Office Collection: The Film Records Nearly 25% Occupancy In The Early Morning Shows.
It isn't that Housefull 4, directed by Farhad Samji, is overall awful. Being the most expensive film in the franchise, Housefull 4 looks pleasing on the eyes, especially the flashback portions that hark back to 1419 feel aesthetically appealing. Akshay Kumar is in top form and steals every scene he is in, even the bad ones. He is the sole reason why the movie offers some moments of humour. Housefull 4 Movie Review: A Funny Akshay Kumar Owns the House in This Lowbrow, Regressive Comedy.
But apart from these aspects, Housefull 4 is a huge letdown in terms of its writing, handling of an ensemble cast and its really bad soundtrack. The second half, especially, brings this film down. What's more, we are not even sure how the cast approved some of the puerile gags in the film.
In this feature, we look at the ten WTF moments in the film that made us cringe.
The Totally Lame Dialogues
Despite having six writers in the film, all Housefull 4 can bring humour out of is from really bad puns. If lines like 'Aaj Mera Fast Hai, Isliye Slow Maar Diya' or 'Yes Bank Ne Bhi No Bol Diya' make you laugh, then Housefull 4 is totally for you. Even the lyrics of the songs in the film are really bad and childish. Housefull 4: Akshay Kumar's Comedy Film Gets Roasted with Memes on Twitter.
The Regressive Jokes
Housefull 4's production had run into several controversies after two of its members - director Sajid Khan and actor Nana Patekar - dropped out due to #MeToo accusations and had to be replaced. And yet, it is audacious of the team to allow gags where characters are seen leering at women and making crass comments at them, and even making jokes on rape.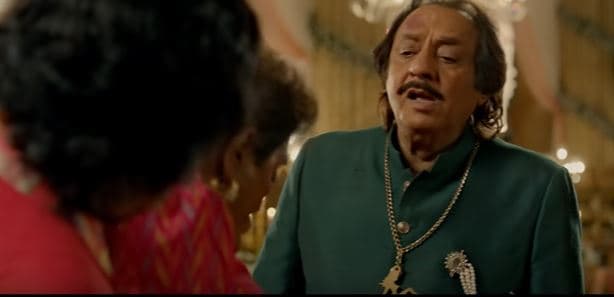 The primary offenders being, Akshay Kumar's Bala, Ranjeet and Manoj Pahwa's characters. But the cringest scene is the below...
Main Abla Hoon...Tabla Nahin...
There is a sequence in the flashback portions where Bala makes Rajkumari Meena (Kriti Kharbanda) manage to convince their royal bodyguard Dharamputra (Bobby Deol) in agreeing to marry her. How? By making him feel that he had raped her the night before and got her impregnated!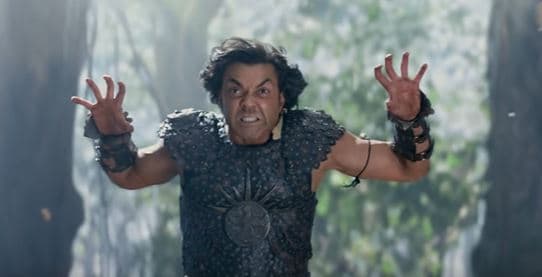 Not only is this the most atrocious scene in the film, but also has Meena spout the cringiest line 'Main Abla Hoon...Tabla Nahin...'. I really wonder how the actors even agreed to insert such a scene or that line in the film, especially after the #MeToo controversy.
Golmaal's Borrowed Trait
Akshay Kumar's modern-day avatar, Harry, suffers from an unusual ailment of amnesia that any loud music will make him momentarily forget what he did seconds ago. This does offer some hilarious moments, before the idea becomes repetitive, and the trait inconsistent (the climax has so many loud noises, and yet Harry has only one bout of amnesia). It's another matter that it is 'borrowed' from another comedy franchise, Golmaal.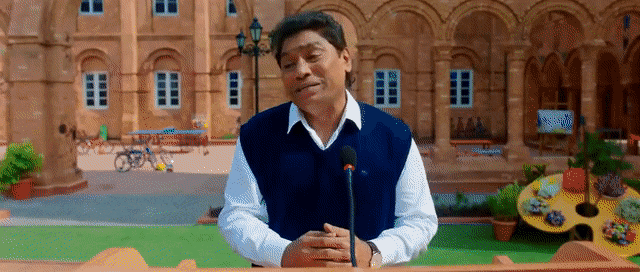 Johnny Lever's character in both Golmaal 3 and Golmaal Again, is seen having a similar problem. Even the BG score when that episode happens is similar. Bhulaaaaa... Par hum nahi bhula!!!!
The Globe with Sitamgarh On It
Have you heard of this place called Sitamgarh? No, right? Is it worthy enough to be on the model of a globe? No, right? Apparently, Ranjeet's character in 2019 has a globe in his house which has Sitamgarh prominently marked in India's central area.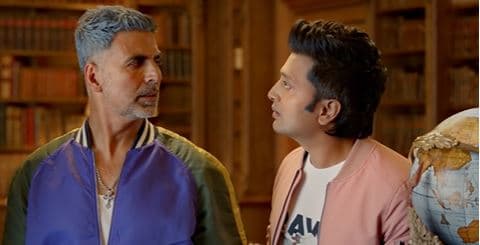 So when the couples swirl the globe to decide where to have their destination wedding, the needle always comes to Sitamgarh. Though we can't even see it properly. Because, plot! Wondering if Alibaug was there on the globe too!
The Shit-Storm
There are just too many scenes about Akshay's characters getting shit upon by pigeons. It is later told that even these pigeons, whose names are Neil, Nitin and Mukesh (very funny... hahaha!), have been reincarnated and are taking their revenge on him and his brothers (for eating them in their past lives) by shitting on them. Another scene has an old woman throw what appears to be faeces at Bala, when he is exiled from his kingdom. Yet, another scene has Bala offer pig droppings to the Maharaja of Sitamgarh, saying it helps boost sex-life. Told ya, the humour is puerile.
The British Royal Doppelgangers
Towards the end of the song, "Ek Chumma", we have doppelgangers of the British Royals Queen Elizabeth II, Prince Charles, Duchess Camilla, Prince William and his wife Catherine, Prince Harry and his wife Meghan Markle shake a leg with the leads. Now, the Royal doppelgangers have been a staple of any Housefull movie, right from the first one. The gag wasn't funny then, and isn't funny now. If we get offended by how foreign films make fun of our prominent personalities, doesn't it go the other way round?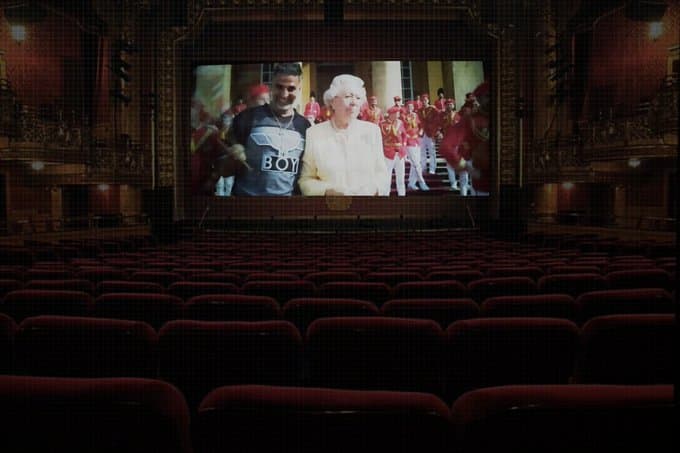 What's more, the song also has Akshay's character kiss the 'Queen' and boast about it! Just when you thought the movie couldn't go any lower.
Blowing Life Through Tarantula's Ass
In a scene in the second half, Harry (Akshay) tries to make Kriti (Kriti) remember her past by throwing a tarantula on her. She instead stamps it to presumably its death.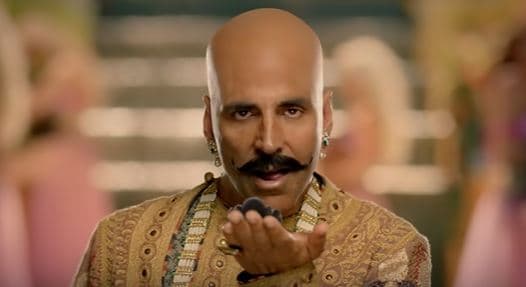 Harry, feeling bad about it, takes the flattened tarantula in his hands and resuscitates it by blowing air through its anus. I kid you not!
Rana Daggubati Making an Ass of Himself
Rana Daggubati has two characters to play - a wild tribal king called Gama in the 1419 period flashback, and the girls' gentle cousin, who is a qawwali singer, in the present era. The climax is about the latter character, remembering his past life and turning into Gama, creating chaos at the couples' wedding in his attempt to seeking vengeance.
It is sad to see the talented Telugu star make a fool of himself in these portions, as all he does is to grunt, shout and scream like a madman. Not to mention, the predictable Baahubali jokes being cracked at his expense.
Nawazuddin Siddiqui's Cameo is As Bad As 'Ahh... Bhat...Alia Bhatt'!
Seriously, how did Nawazuddin Siddiqui agree to what is the worst cameo of the year? He plays an exorcist called Baba Ramsay who is himself occasionally possessed by his wife's spirit and is asked to exorcise whatever is affecting Harry.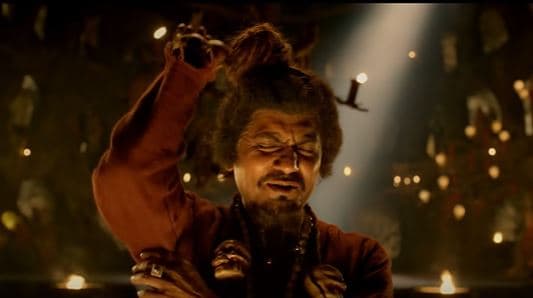 Apart from that random Sacred Games nod, it also leads to that silly "Bhoot Raja" song that is a cringe-y ode to Alia Bhatt. The whole scene is so unnecessary that even if you snip it out of the film, it won't make a goddamn difference!
(The above story first appeared on LatestLY on Oct 25, 2019 08:30 PM IST. For more news and updates on politics, world, sports, entertainment and lifestyle, log on to our website latestly.com).