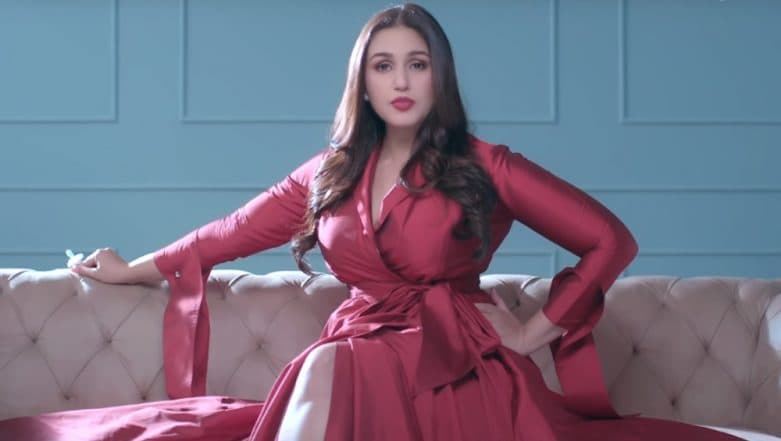 Huma Qureshi is currently on cloud nine thanks to the praises she is winning for her recent web-series, Leila on Netflix. The actress ever since her Gangs of Wasseypur days has shown immense versatility and left everyone impressed with her performance in the Netflix series that is set in a dystopian era where she plays a strong mother who goes leaps and bounds to find her daughter Leila who has been forcefully taken from her. The series also shows a tyrannical government that is forcing women to serve men. In a new video released by Netflix, Huma Qureshi is seen showing us the best way to get rid of patriarchy. Leila Season 1 Review: Huma Qureshi and Siddharth's Brilliantly Enacted Netflix Series Is a Claustrophobic Vision of a Terrifying Future
The satirical video has Huma promoting a product that can shutdown patriarchy, mansplaining, toxic masculinity and more. In the series, one of the things that her character holds onto as a memory of her daughter is a pacifier. In this video, Huma promotes it SHUSH all sexists.
Watch the video here:
Apart from of course being a promotional aide for Leila, we can't help but notice the timing of this video considering the amount of discussion that Shahid Kapoor's recent film, Kabir Singh has caused relating to toxic masculinity. Social media has been abuzz with several users complaining about the film's content and it looks like Huma Qureshi'ss SHUSH applies to the sexist comments that users are making while defending the film. . Huma Qureshi starrer Leila has intrigued Aamir Khan, Mr Perfectionist wants to know more about the crew members.
The video is being loved by Huma's fans who are loving the savage tone of it. Sharing the video on their timeline, Netflix wrote, "Is the patriarchy getting on your nerves? This will help keep you from losing your sshhhhit." We too are impressed with Huma's suggestion of shutting down sexists by giving them a pacifier. In the meantime, for those wanting to watch the actress' web-series, Leila is currently streaming on Netflix.