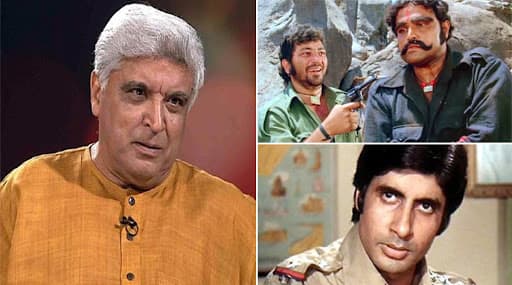 Salim Javed was one of those screenwriter pairs that everyone revered and respected from the 70s. Two people and a huge star Amitabh Bachchan were enough to dominate the decade with some of the most iconic movies of Indian Cinema. If we rave about the dialogues in Deewar and Sholay, we need to thank Salim Khan and Javed Akhtar before Bachchan. They gave words to AB's intensity and made everything so freaking awesome. Later they split and continued to write individual films. Javed Akhtar Says, 'What the Muslim Fundamentalists Have Done in Nankana Saheb Is Utterly Reprehensible' (Read Tweet)
Today is Javed Akhtar's birthday and we have pieced together seven epic movies written by him. Most of them are written alongside his partner-in-crime. Here's the list...
Yaadon Ki Baraat
Bollywood's favourite success formula which has the biggest life span is the story of lost and found. Yaadon Ki Baraat was one of the kind and yet was different from the scores of others.
Sholay
Who doesn't know about this movie? We know every scene, every expression and every dialogue that the characters speak. We doubt there is any other film whose storyline, dialogues and everything else have such an impact on the audience.
Deewar
'Mere paas Maa hai' brought the high and mighty Amitabh Bachchan down and life hasn't been the same eversince. It beautifully narrated how humans react to their circumstances differently and choose their own faith.
Don
'Don ka milna mushkil hi nahi na mumkin hai' nobody knew this dialogue would be so popular! The doppleganger story was simply fantastic!
Mr India
The invisible man...Ah! It was a superb film, something we can watch again and again. For this, we can only thank the writer duo!
Zanjeer
The angry young man...the film that made Amitabh Bachchan the star who ruled the industry for decades was written by Salim Javed. The friendship between Bachchan and Pran was one of the highlights of the story we feel.
Mashaal
This was Javed Akhtar's solo project that bared some realities of the society. One of Dilip Kumar's best performances, the film saw him go from an honest journalist of his own newspaper to a druglord when tragedy strikes.