Junglee trailer is all set to release tomorrow. But we at LatestLY have enjoyed the rare privilege of watching the trailer before its release, and we must admit that Viduyt Jammwal looks stunningly amazing in this one! Those who thought that Vidyut was breathtakingly beautiful (with his art of fighting and with his incredible action chops) in Commando, must watch this hunk of a man in this one.
Unlike the killer machine that we witnessed in his earlier outings, Vidyut plays the action hero with the heart of gold. The trailer looks rich in texture and treatment. the story revolves around Vidyut Jammwal's character - a vet, who on his homecoming to his father's elephant reserve, encounters and fights an international poachers racket.  Backed by Junglee Pictures, it is directed by Chuck Russell, who has helmed Hollywood films such as The Mask, Eraser and The Scorpion King. Junglee: Vidyut Jammwal Invites You for a 'Bhola' Doodle Challenge; Find Out More Through This Video!
Here are the the unmissable elements that make Junglee trailer a must watch!
1.  First thing first, the story is hatke in the truest sense of the word. American direct Chuck Russell narrates a tale that is as relevant and alarming as it should be. We are the only species on this planet that has the ability to protect the others.
2. The trailer is looks rich in content and the colors are vivid. And then you have that bond between animal and the human kind  that will make you gow awww...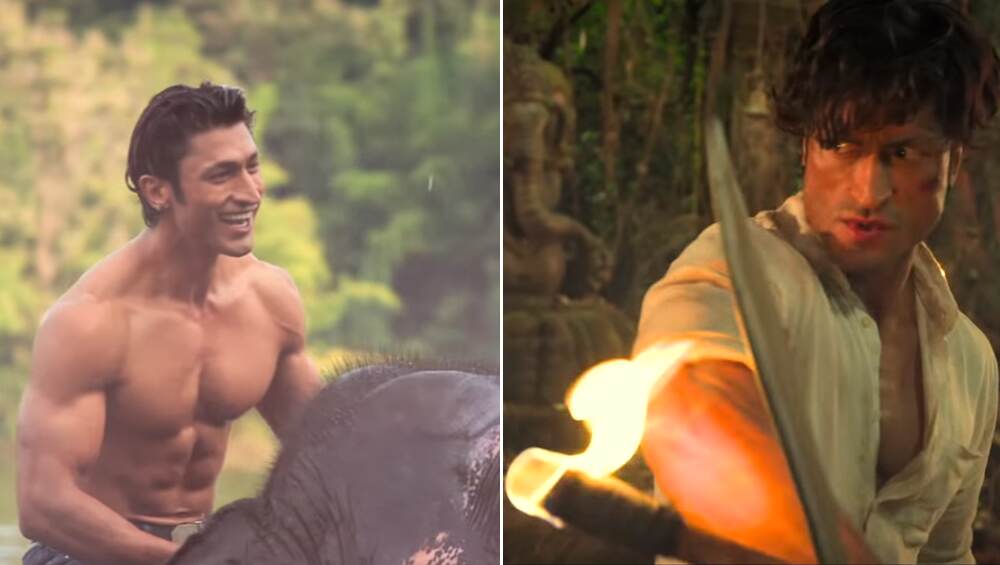 3. Atul Kulrkarni looks promising with his baddie avatar and the conflict his character bring in is something we just can't afford to miss.
4. And then you have vidyut Jammwal, who is all set to stun you with his sculpted body, his powerful screen presence and with his incredible action sequences and stunts!
The announcement has been that the trailer of Vidyut's Junglee will be released on March 6