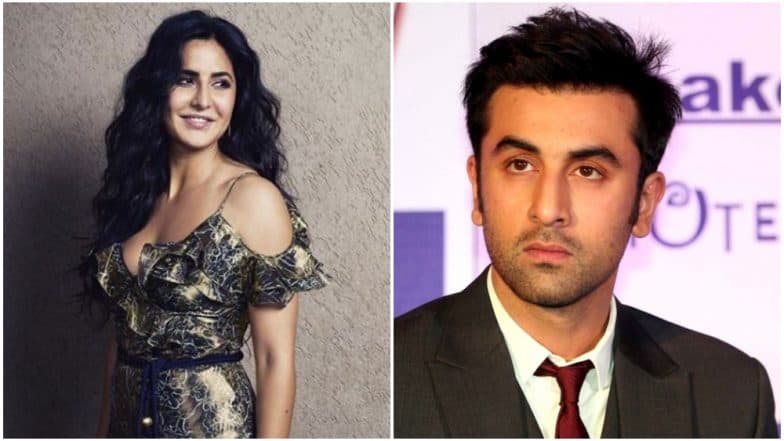 Katrina Kaif is one such actress who has been unperturbed by media reports on her love life. And even if she was affected, the actress has never lost her composure and reacted to reports and trolls and has always maintained her rule of 'Not addressing personal rumours'. However, in a candid chat with Mid-Day, Katrina did open up on her evolved relationship views and some failed wedding plans. Katrina Kaif On Playing Babita In Zero: 'Playing Her Took A Toll On Me. It Was A Dark Space'
Said Katrina to Mid-Day, "I may want to get married, but there should be someone whom I can marry. It's not in my hands, and now I have stopped planning. I had made plans to get married [to Ranbir Kapoor] once, but it didn't happen. So now, when I get married it will be unplanned." Katrina Kaif's Response on Getting Called 'Lucky' for Being Shah Rukh Khan's First OnScreen Kiss Is Sassy, Savage and Sexy!
However, even after an unpleasant tryst with love and a heartbreak, the actress' conviction in the former remains the same. "While my belief in love remains the same, my expectations and the pressure I put on it has changed. I have achieved a greater understanding with experience. Today, I am aware that only I am responsible for my happiness. Somebody else cannot always make me feel good. Even if I am charting rough territories in my relationship, I cannot let that pain consume my whole life. Then I end up losing myself and start hating him for doing this to me. Having that little distance from my own emotion is the biggest change in me," confessed Katrina.
Speaking of 'failed' marriage plans and marriages, Salman Khan too almost married Sangeeta Bijlanil. However, the relationship came crashing down last minute. While Kat's plans did not materialize, Salman's did, but soon came to a stand-still. No wonder, the pair's fans want Salman and Katrina to get together… eh!