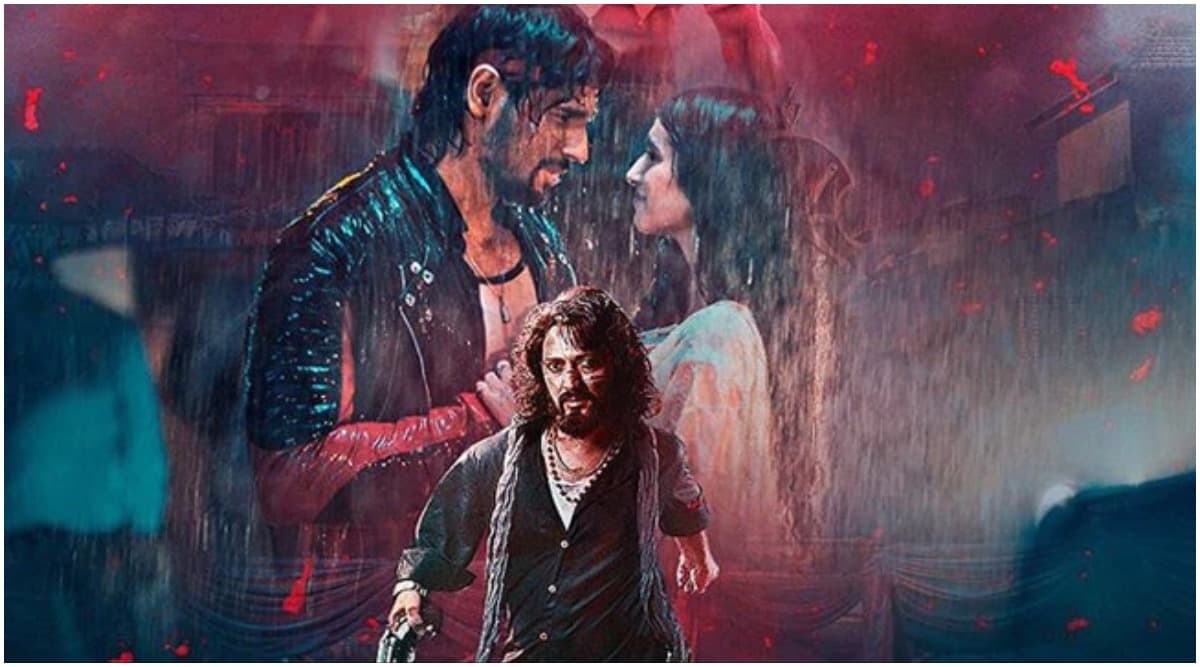 After delivering a hit last year in Satyameva Jayate, director Milap Zaveri is back with his next, Marjaavaan. And just like his last film, Marjaavaan is devoid of any subtleties and is an unabashed ode to the Bollywood cinema of the '90s. The dialogues are loud and rhyming, the performances are most exaggerated and the scenes are dated and contrived. Marjaavaan feels less of an ode, more of a Mithun film of the yore, well-made though, that has been time-transported from that decade. Marjaavaan Movie Review: Sidharth Malhotra, Tara Sutaria and Riteish Deshmukh's Action Drama Is a Soul-Less Assortment of Bad Rhymes.
Sidharth Malhotra plays Raghu, a goon with a heart of gold, who falls for Zoya (Tara Sutaria), a mute girl from Kashmir, who is training the kids from the slums in music. He is also the foster son of the local don, Narayan Anna (Nasser), whose real son, the vertically limited Vishnu (Riteish Deshmukh) is jealous of their closeness. And even if no one, I mean, no one, is making fun of his height, Vishnu continues to make bad limericks and riddles about his short stature.
So when his two worlds collide, Raghu is sucked into a chaotic cesspool, that leads to killings, death and destruction. There is also Aarzoo (Rakul Preet Singh), a bar dancer who is in love with Raghu and sleeps with him, but isn't 'eligible' enough to earn his love.
Just like Satyameva Jayate, even Marjaavaan is filled with some very incredulous moments that either is absurdly fun or plain silly. Like the 13 scenes below:
#1 The Movie is Set in 2019. Also in Mumbai.
Milap Zaveri plays tribute to '90s kind of cinema with Marjaavaan with the kind of premise and setting that we had seen in movies then. But, two decades have passed by and things have changed.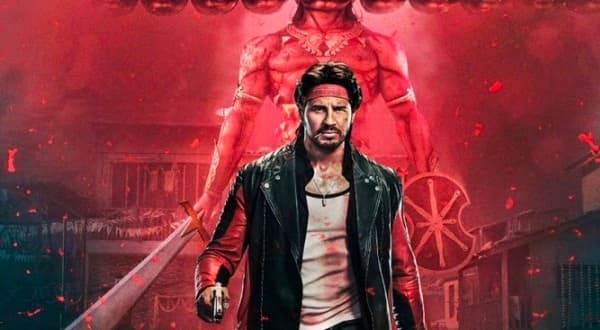 The underworld in Mumbai has dimmed, so seeing a bunch of armed goods waiting for a person right outside the Central Jail feels very silly. It is okay to play around with relevance, but your movie should feel like it is made in the present times.
#2 First Aid Fight
The first fight sequence in the film has Raghu take on Anna's rival's son in a godown. It is a typical action scene that we see in mass movies.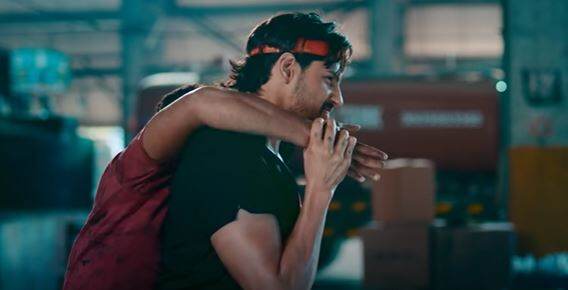 The intriguing part is that Raghu uses first aid kit in the fight, as he first beats the goons up and then applies bandaid or pain spray immediately between the punches. This trick is never repeated again, so I have no clue as to why this was needed in the first place. Other than being a reason for a silly punchline!
#3 Holding Two Trucks Together
At the end of the above fight, the rival's son strikes Raghu on the head and renders him unconscious. But instead of killing him or at least tying him up, they tie up his friend Azhar (Shaad Randhawa), who only had packed one punch in the entire fight, to two trucks as they drive the opposite ways.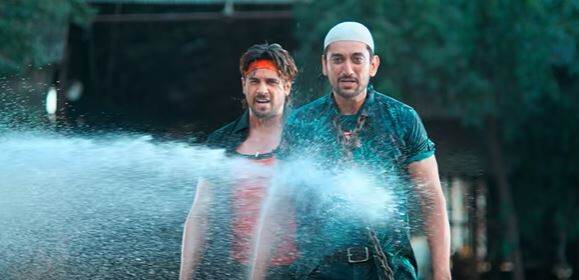 Fret not, for Raghu is back and he yanks at the chains to both the trucks with his might, and stopping them in the tracks, before he breaks the pipes! The '90s kid in me almost fainted! And in case the tribute to Sunny Deol is overlooked, there is another scene where Raghu uproots a steel rod from the ground a la that famous Gadar moment!
#4 Nora Fatehi
When will T-Series be bored of Nora Fatehi? The pretty lady is appearing in nearly every movie produced by them in special song appearances, which is an excuse for ruining another nostalgic song.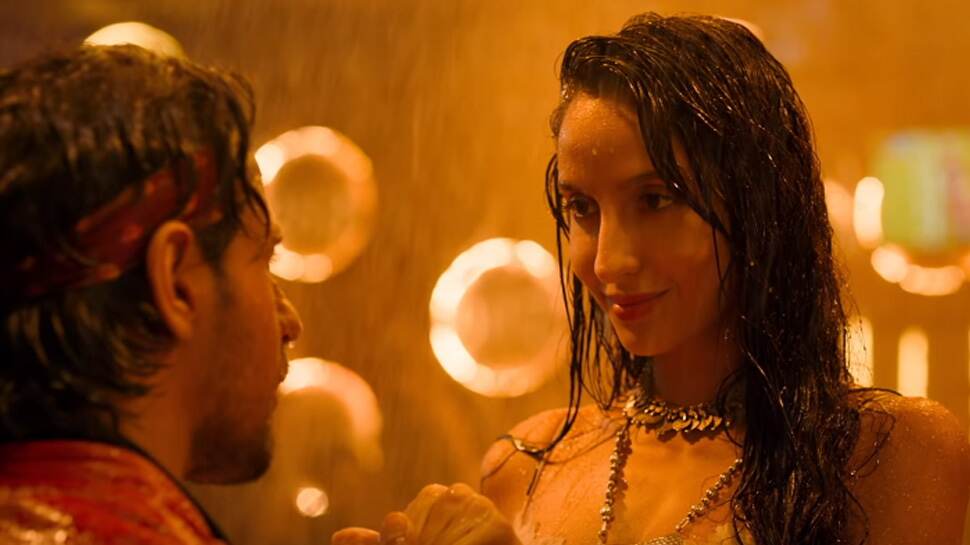 So what's the excuse for her appearance here? In Marjaavaan, she plays the ex of Raghu's friend, who has hots for Raghu, but is marrying someone else, and decides to have her spinster party at a shady bar. Which is an excuse for her to gyrate to "Ek Toh Kum Zindagani"!
#5 The Rolling Hand Cart
When Raghu and his friends are sitting idly around the burial ground, a Muslim woman (Suhasini Mulay) is seen by them dragging the handcart which has the corpse of her dead son all alone. As she gets tired, she accidentally lets go off the cart and it rolls away. Not to worry, as Raghu stops it before things go out of hand.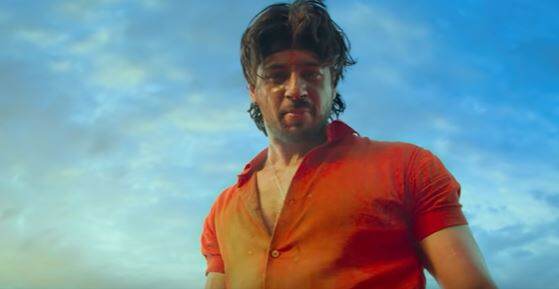 The funny part is when the camera goes for a wide shot, we see that all these events happened not on a slope, but on a flat plane. So which invisible hand made the handcart roll?
#6 Hum Sab Ek Hain!
The tone-deaf religious overtones in Marjaavaan is as sucky as the silly rhyming dialogues in the film. Raghu has the symbols of major Indian religions inked on his knuckles. While he claims that he has no religion, the film thinks it's necessary for him to have one, as whenever he gets into action mode, the chorus springs into chanting shlokas!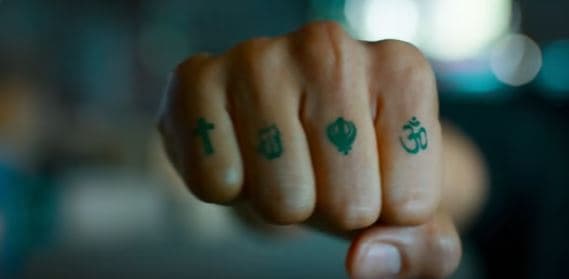 The most incredulous part is when after the above scene with the corpse, the movie emphasises on a Hindu Raghu carrying the corpse of a Muslim guy, to show communal harmony. And in case the Christians don't feel left out, there is also a random shot of a church inserted just to complete the triumvirate.
#7 Raavan Ke Dus Sar
Another annoying emphasised religious connotation, which is also seen in the trailer, is when Vishnu, in a fit of anger, breaks a mirror in his room. The shattered pieces make his reflection appear as if he has 10 heads. In case you didn't notice the inference, Vishnu makes it a point to remind you in more rhymes of why he is turning into Raavan.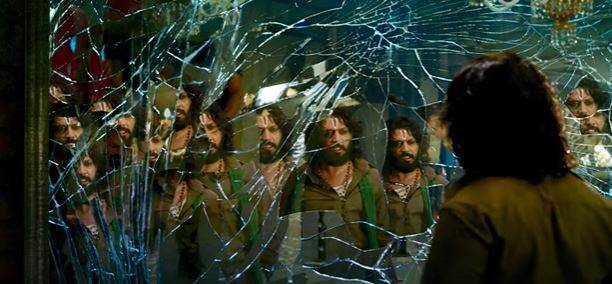 Interestingly, there is another scene in the climax where Vishnu arrives in the slum during the Dussehra event, and the scene is shot in a way that his head becomes the centre of the Raavana effigy. Again, this is on-the-nose, but it is subtler than the above scene.
#8 Water Shortage
One of my fave so-bad-its-good scenes in the film, is when a cop (Ravi Kishan) comes to arrest Anna from his den. Anna warns him that as they pass through every floor, water supply for each major area will be disconnected. And just as he predicted, from Andheri to Thane, each area's water supply is cut off as the cop takes Anna down the stairs.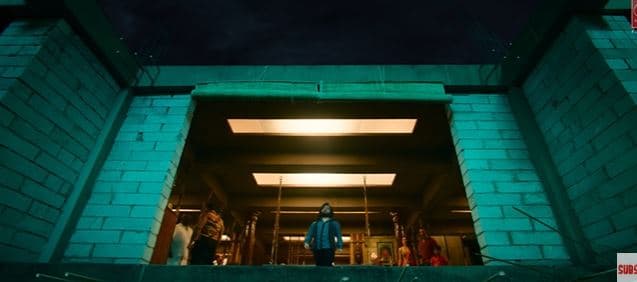 It is a really silly scene, but quite enjoyable mainly for the absurdity of how powerful Anna is. These kinds of '90s touches should have been more in Marjaavaan.
#9 Zoya's Needless Death
So the entire film revolved around the death of the mute Zoya, who had witnessed Vishnu killing his rival, at the hands of Raghu. At first, Raghu tries to save her from Vishnu's goons, but they are both captured. Anna demands Raghu's allegiance by ordering him to kill Zoya, while Vishnu threatens to kill the kids nearby. A reluctant Vishnu is beseeched by Zoya to pull the trigger and end her life.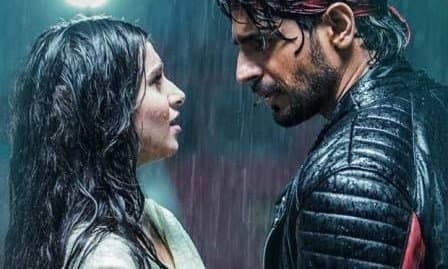 All well and sad, but considering he is the hero of the film that aims to be a '90s potboiler, why was there a need to kill Zoya? We have seen him take on innumerable goons single-handedly and he also had a freaking gun in hand! Couldn't he have shot and beaten his way around? If it was the matter of allegiance, then Raghu is seen spending the next six months meticulously planning his revenge against Vishnu. So there, the man could have saved his love, if he was not blind in devotion to his foster father.
#10 The Climax
The Climax of the film is appropriate for the film's ridiculousness. There is that sequence where Raghu is seen perched on top of the Raavan effigy, though he wasn't there a few seconds back when Vishnu arrives at the venue. How he managed to reach there within seconds, only Zaveri can't answer. Raghu's fight with Vishnu's main bodyguard, who actually looks like Abhishek Bachchan on steroids, caters to the gallery, with the former defeating the latter with a makeshift mace!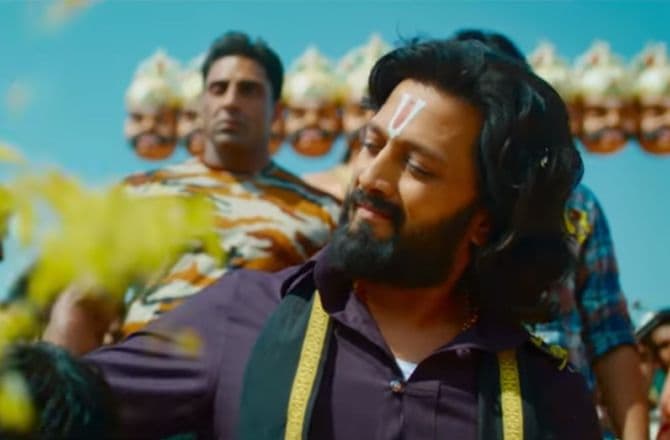 My favourite scene is when a leg-less Azhar kills a brute of a goon (who had cut off his legs earlier), first by picking him up, as if he was a rag doll, and throwing him and then strangulating him. Seriously, how difficult was it to escape from the clutches of a guy who is restrained to a wheelchair? Another scene that can only happen in Bollywood film is when Raghu makes a large epigraph of Zoya's name in Urdu on the ground and sets it on fire, all using the little oil of one brass lamp! Also, how the heck can Raghu make his monologues, when he has a freaking matchstick hidden under his tongue?
#11 Rakul's Special Appearance
In the end-credits, Rakul Preet Singh's appearance is labelled as 'Special Appearance'.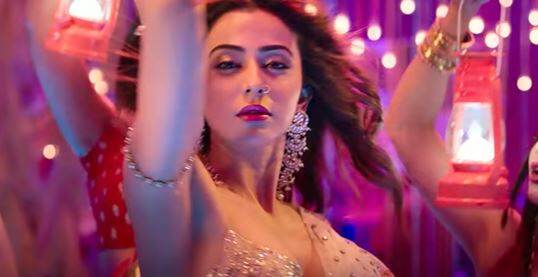 This is strange, since the actress, who had earlier romanced Sid in Aiyaary, has more screentime than Tara Sutaria, who is the purported female lead. If that's 'special appearance', then what do you call Tara's role then?