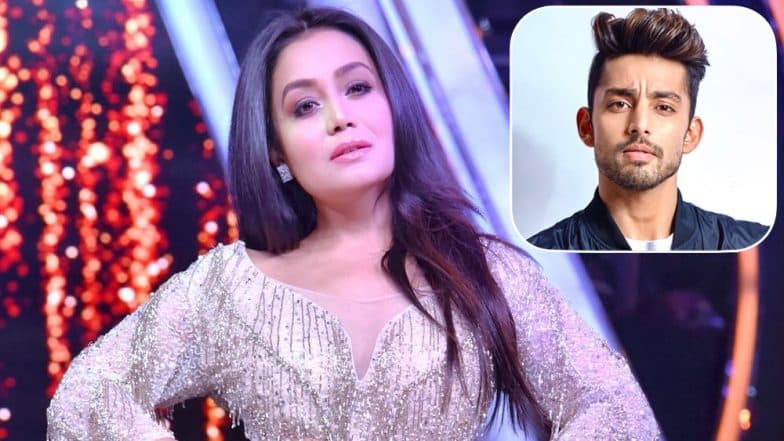 Neha Kakkar has been very vocal about her relationship status right from the very beginning. And some times, she even uses social media, just like some of us, to pour her heart out. The last time she vented out on social media, Neha confirmed her breakup with Himansh Kohli. She also went on to reveal that she was depressed because of the person who broke her heart and needed time to heal. Now, looks like Neha has finally moved on. She is single, but not ready to mingle. Neha Kakkar Releases Her Version of 'Tera Ghata' Amidst Break-Up With Himansh Kohli – Watch Video.
In an interview with Dainik Bhaskar, the Aankh Marey singer opened up about her breakup with Himansh and said, "That phase of my life was very difficult. Yes, I was into depression and it was difficult for me to cope up with it. It was the worst phase; however I have come out of it now. Right now, all I can say is that being single is the best feeling of my life. You know what, when I was in a relationship, I was not being able to give time to my family and my friends. At that time, I dedicated all my time and energy to that person who does not deserve it. I missed so many beautiful moments with my family members, especially with my siblings. And guess what; in spite of giving him so much time; he always complained of not being together." Neha Kakkar is in Depression After Breaking Up With Himansh Kohli.
She added further saying, "Thankfully, I have moved on from this bad relationship. I am really in a happy space now. I have realised that my family is more deserving than anybody else in my life. I am happy with whatever happened because that made me realise the importance of my family members. (smiles)". When asked whether she still believes in the concept of love now that her heart has been broken, she said, "With this bad experience, I am not open to love again. As I said, I happy to be single!" Well, that's what heartbreaks do to a person sometimes. But it's important that we see beyond it and love love again. Let's hope that happens with her soon.