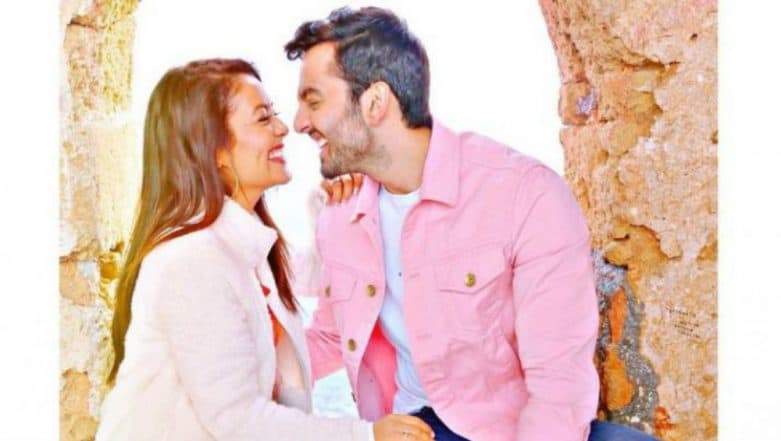 Looks like what Neha Kakkar is going through is Break-up ke side- effects! A few weeks back there were rumours about Neha Kakkar and Himansh Kohli's breakup and now it is being reported that she is quite depressed because of the same. She took to social media to share about her state of mind. "Yes I am Depression. Thanks to All the Negative people in the world. You're successful in giving me the worst days of my life. Congratulations you're successful!," she wrote on Instagram. Indian Idol 10 Judge Neha Kakkar Would Cry Buckets If She Saw Diet Sabya's Latest Meme Featuring Kareena Kapoor Khan! (See Pic).
"Lemme make it clear. It's not bcz of One Person or two, it's coz of the World who's not letting me Live my personal life. I'm thankful to everyone who love my work or me but people who talk Rubbish about Me without even knowing how I am or what I'm going through giving me a hard time.. I beg plez Let me live happily, I beg Plz don't be Judgmental, I beg Plz Let Me Live!," Neha added further. Neha Kakkar and Himansh Kohli Finally Confirm Their Relationship, Well Sort Of.
According to a report in SpotboyE.com, Nehaand Himansh unfollowed each other on social media a few weeks back. When the website got in touch with her, she refrained to acknowledge her "best friend" Himansh. "Which Himansh? I don't know any Himansh," she said. This isn't the first time when Neha has expressed her thoughts and feelings about Himansh on social media. Quite a few months back, she shared an emotional message which hinted at her alleged boyfriend Himansh and fans were quick enough to speculate that it was actually for him. The two eventually sorted out their differences but looks like there's some problem between them yet again. Will they get back together this time? Keep watching their social media pages to know the same.