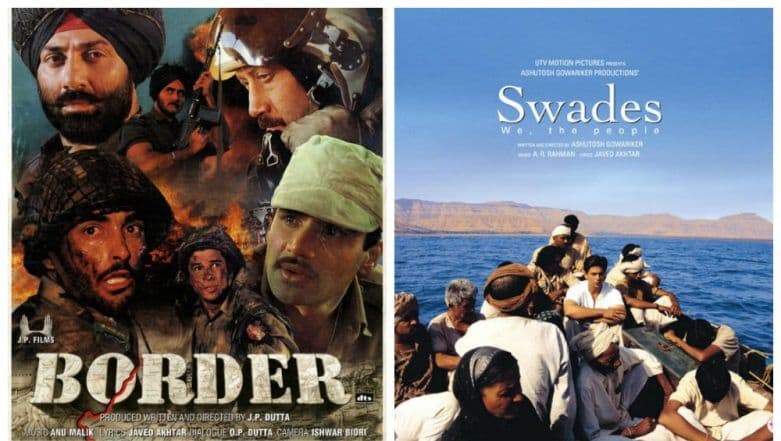 Republic Day 2018 is here and once again the desi people are set to experience their patriotic side. Honestly, these Bollywood films have played very important roles in our life to actually help us understand the 'patriotism' in an interesting way. The terrific scenes, background music, the screams and the spick and span aura of the soldiers instantly made us salute from behind the screens. There are a few people who got a chance to visit the actual border. But for those who did not get the opportunity, the world of cinema was the only door to the world of patriotism. Here are few films that have just stuck into our minds which can bring out the tears at any point of time.
Border: JP Dutta's film based on the Battle of Longewala during the Indo-Pakistani War of 1971 introduced us to a whole new set of emotions. From 'Sandese aate hai' to 'Toh Chalu', all the songs were just so close to our heart. The strong cast including Sunny Deol, Sunil Shetty, Akshaye Khanna, Jackie Shroff was just added bonus.
Chak De! India:  Patriotism was redefined after Shah Rukh Khan sternly mouthed the dialogue "Mujhe states ke naam na sunai dete hai na dikhai dete hai ... sirf ek mulk ka naam sunai deta hai I-N-D-I-A." The words uttered by the coach were enough for the girls to clinch the finals' cup in the film Chak De! India.
Swades: There are many people who are patriotic at heart but prefer to live somewhere else than their own country. Shah Rukh Khan's 'Mohan Bhargav' character was a similar one. However, the soil, the kids, the innocence of the people back in his hometown, made him quit his job at NASA and we once again witnessed a deepened love for our country in a subtle way.
Lagaan: Ashutosh Gowariker's multi starrer period- patriotic cinema is still watched with the same interest. One can still sit at their homes and get panicked by the last shot by Aamir Khan which made the British give up the 'lagaan'-demand from the villagers. 'Baar Baar Ho', 'Sun Mitwa' still remain the most loved motivational songs of Bollywood.