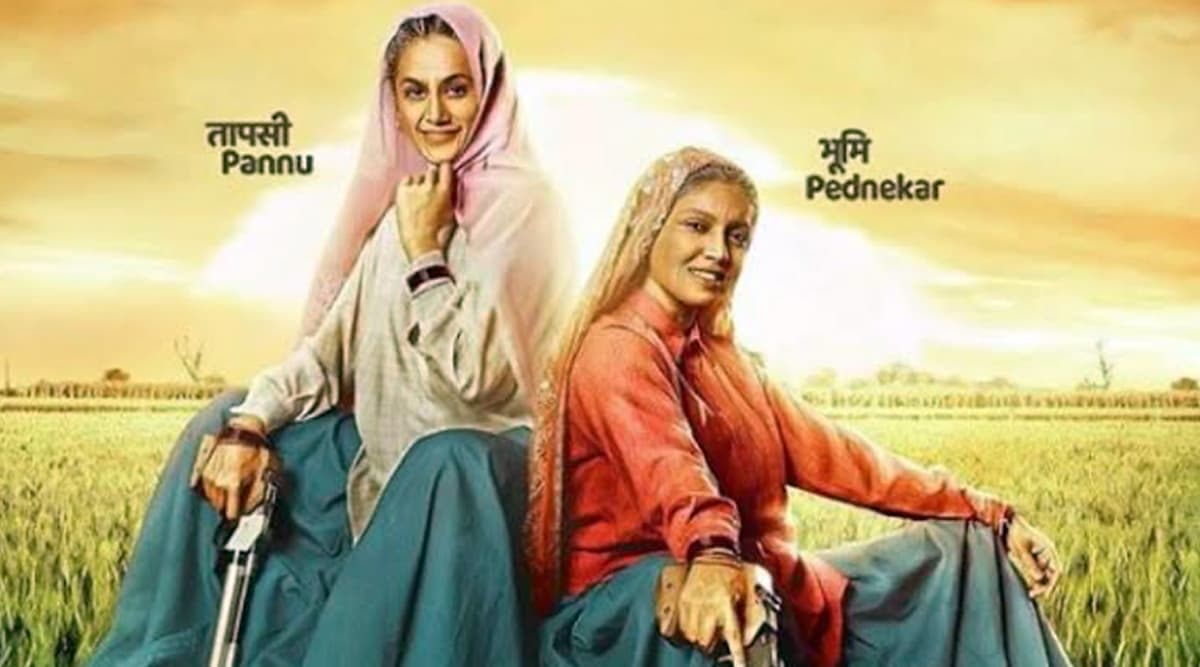 Bhumi Pednekar and Taapsee Pannu play Shooter Daadis, Chandro and Prakashi Tomar, in Saand Ki Aankh. The movie is directed by Tushar Hiranandani, the popular screen playwright is making his directorial debut with Saand Ki Aankh. The film also stars Prakash Jha, Viineet Kumar, Shaad Randhwa and Sara Arjun. We have been impressed with the trailers of the film. Now let's see how the film turned out to be.  Taapsee Pannu Thanks Rajasthan CM Ashok Gehlot For Exempting SGST From Saand Ki Aankh Screening.
Chandro and Prakashi have been stuck in a life of domesticity and patriarchy in a hamlet in Haryana. Their husbands don't do a damn thing, except make their wives pregnant and control them. After they become grannies, Chandro and Prakashi get the opportunity to shoot targets and they impress the trainer with their precision. For the sake of their granddaughters who they want to learn the shooting so that they can get a government job, they agree to learn competitive shooting, behind their men's backs.. 'Saand Ki Aankh': Bhumi Pednekar-Taapsee Pannu Thank Vice President Venkaiah Naidu for Appreciating Their Work.
The first half of the film is very entertaining. There are some issues, like the inconsistent makeup of the lead actresses and some very caricatured behaviour from certain junior artistes and extras. But there are many scenes that will leave you with a smile on your face. Taapsee Pannu and Bhumi Pednekar share a terrific rapport which makes Saand Ki Aankh even more delightful. The first half hits the shooting board, here's hoping that the second half hits the bull's eye.