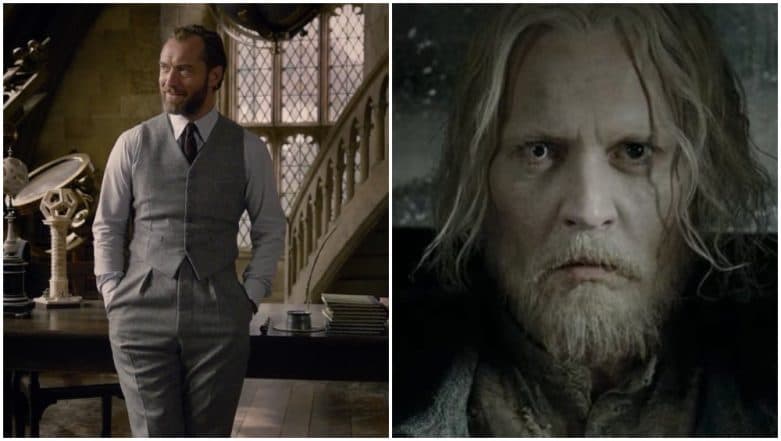 Fantastic Beasts and Where to Find Them, the first Harry Potter spin-off, was a huge hit when it came back a couple of years ago. If you have seen the movie, you know it chronicles the adventures of Newt Scamander, a popular magizoologist, who had written the book 'Fantastic Beasts and Where to Find Them' that Harry Potter and his friends has to study at Hogwarts. Unlike the Harry Potter series which was based in England, the spinoff was set in New York, USA and was about how Scamander lands in trouble with Muggles and wizards thanks to his animals and his dark encounter with the bad wizard, Gellert Grindelwald.
Now for the sequel, Fantastic Beasts:  The Crimes of Grindelwald, Scamander and his friends return to Europe and they will be joined by a very friendly face. Jude Law will make his debut in the series as a young Professor Dumbledore, who will take on his old friend (and possibly lover) turned enemy, Grindelwald in the movie. The trailer for the sequel has arrived and it will excite all Harry Potter fans because it shows off Hogwarts. While the trailer shows off more magical creatures and that fan-favourite Bowtruckle, it is really Jude Law's handsome take on Dumbledore that stands out. Also, though he is sparsely used in the trailer, Johnny Depp makes for quite a creepy Grindelwald here. He had a cameo in the first Fantastic Beasts movie during the climax.
Here's the trailer,
Apart from Eddie Redmayne's protagonist Newt Scamander and Depp's Grindelwald, Katherine Waterston as Tina Goldstein, Dan Fogler as Jacob Kowalski, Alison Sudol as Queenie and Ezra Miller as Credence Barebone are also returning.  Zoë Kravitz, Callum Turner and Claudia Kim will be the new cast members for the sequel.
Here's the official synopsis of the movie - "In an effort to thwart Grindelwald's plans, Albus Dumbledore (Jude Law) enlists his former student Newt Scamander, who agrees to help, unaware of the dangers that lie ahead. Lines are drawn as love and loyalty are tested, even among the truest friends and family, in an increasingly divided wizarding world."
Fantastic Beasts: The Crimes of Grindelwald is directed by David Yates and is slated for release on November 16, 2018