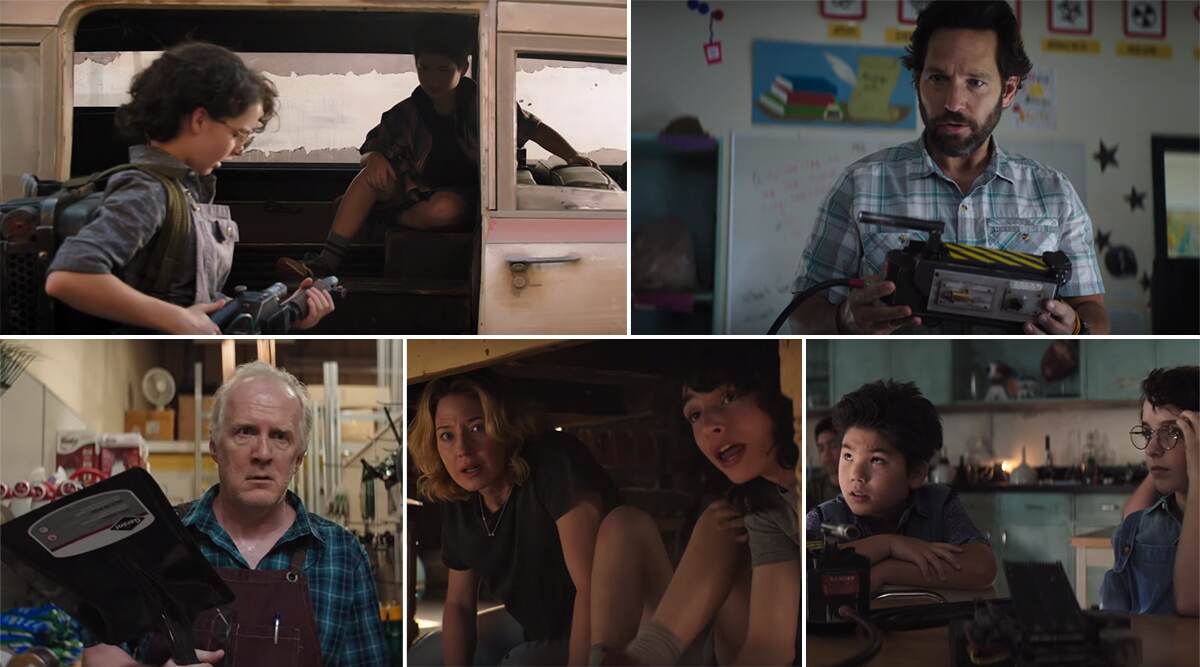 Get ready to experience a supernatural affair this summer 2020. Why do we say this? As the much-awaited trailer of Ghostbusters: Afterlife just dropped online and it will give you some chills for sure. For the unversed, this latest flick is inspired by the hit 1984 comedy, Ghostbusters. Going by the glimpse of the movie via the official trailer, the latest entry in the scary franchise looks sci-fi themed and will surely drag audiences to the cinema. Afterlife brings back the OG cast and passes the power to eliminate the horror from the city to a younger generation. Paul Rudd's Ghostbusters Sequel is titled Ghostbusters: Afterlife, Trailer Details Revealed.
The trailer starts with introducing the central characters of the film. The movie revolves around the life of a single mother and her two kids who move to Oklahoma wherein they find a mysterious property and also get to know a secret about their past that leads to terrifying mayhem ahead. Going by the clip, the film promises to be a complete entertainer with emotions, horror, action and suspense infused in it. FYI, the old cast Bill Murray, Dan Aykroyd, Ernie Hudson, Sigourney Weaver, Annie Potts are joined by fresh ones - Mckenna Grace, Finn Wolfhard, Carrie Coon, Paul Rudd, Celeste O'Connor, Logan Kim, Bokeem Woodbine, and Oliver Cooper in Ghostbusters: Afterlife. Paul Rudd To Play A Seismologist In Ghostbusters 2020; More Plot Details Revealed.
Check Out The Trailer Here: 
Jason Reitman is the man who has directed this film. For the unaware, he is the son of Ivan Reitman, who helmed 1984 original Ghostbusters and also its sequel (1989). The horrifying flick, Ghostbusters: Afterlife is slated for July 10, 2020. Stay tuned to LatestLY for all the updates from the world of showbiz!