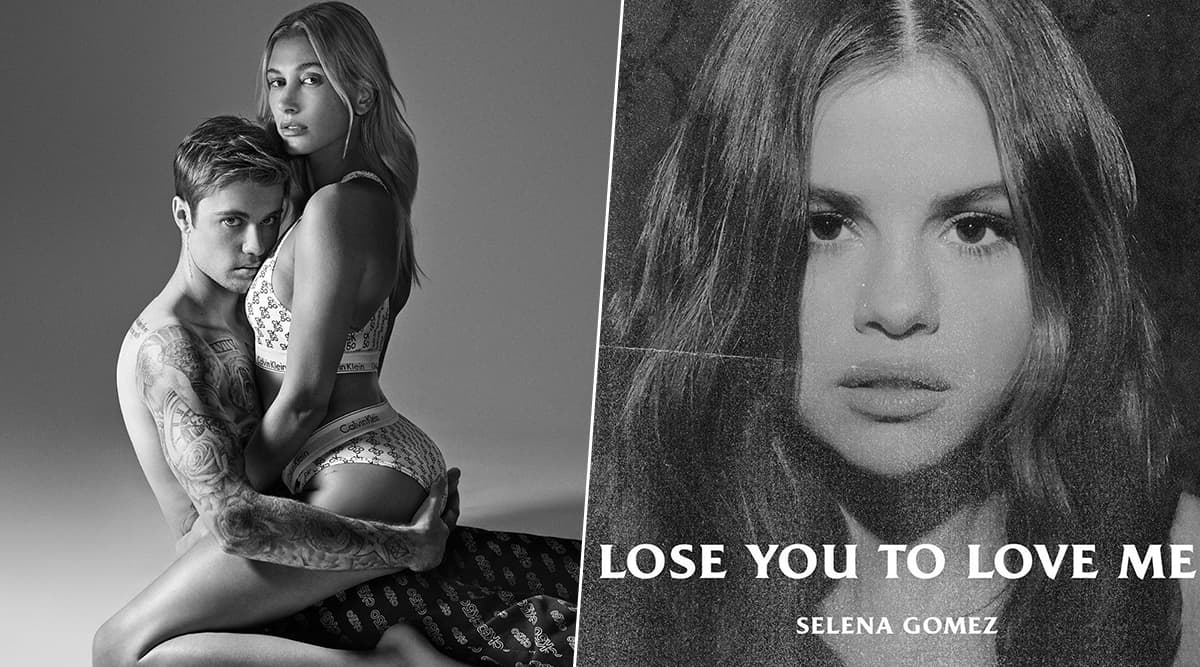 Selena Gomez's newly released song "Lose You To Love Me" is all over the internet. The true blue break up song is getting praises especially from those who sided Selena in her break up with Justin Bieber! Now, the song is back in the trend but for a negative reason and that is Justin's wife, Hailey Baldwin! Just a few minutes after Selena released her heartbreak track, Mrs Bieber posted an Instagram story. That story suggested that she was listening to Summer Walker's "I'll Kill You" song! Selena Gomez's First Solo Single of 2019, 'Lose You to Love Me' Has Twitter Tripping over Funny Memes and Jokes.
The fans were pretty sure that this was no coincidence. Especially with the theme of both the songs, the netizens could not help but notice the shade these girls were throwing at each other. Selena's fans jumped in to defend their icon and trolled Hailey for her cryptic Instagram post. Here are some of the tweets.
Hailey's Instagram Story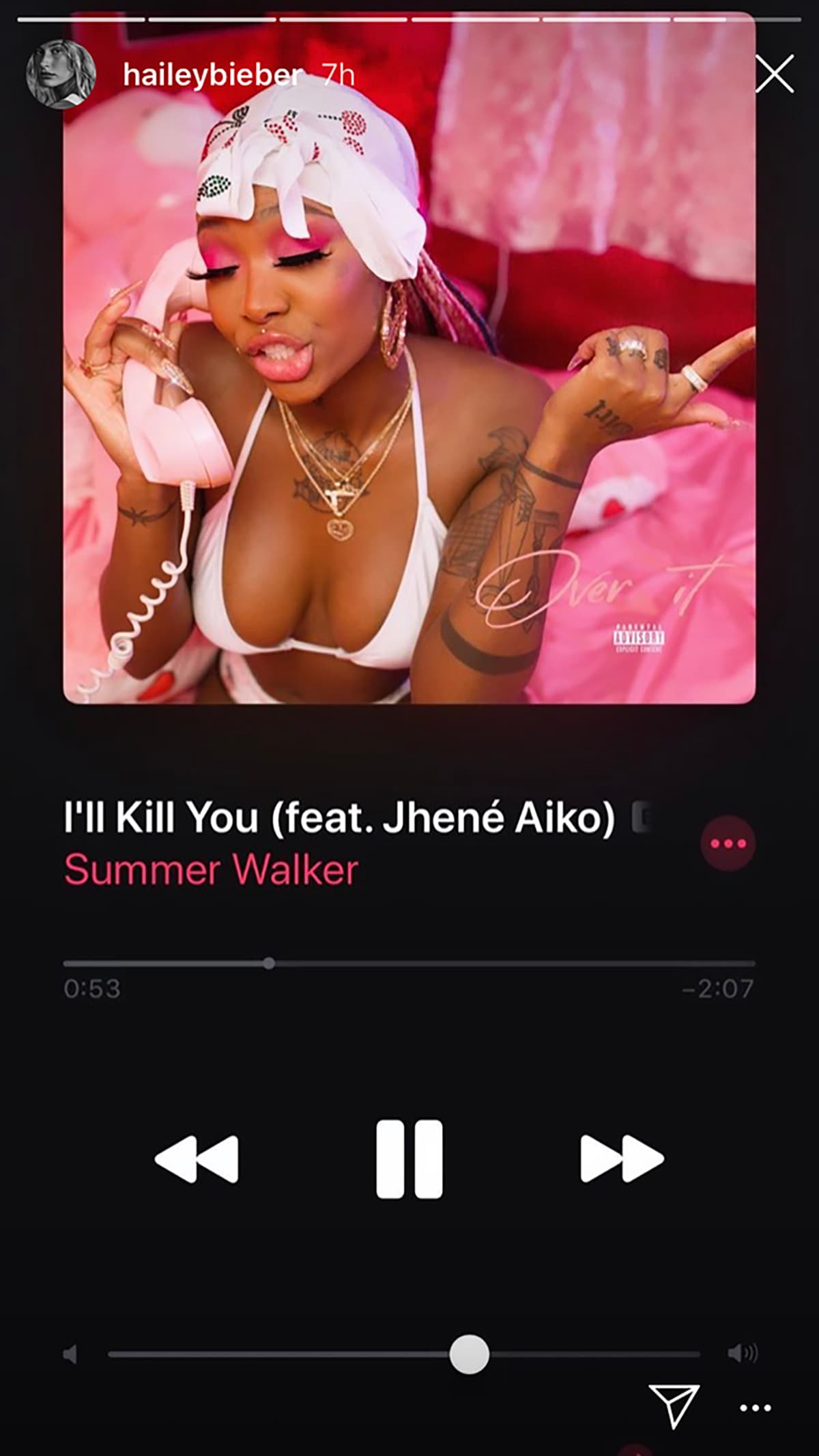 Fan Calls Hailey Insecure
Hailey is married with the man, and still insecure about Selena.

She really felt that #LoseYouToLoveMe pic.twitter.com/LVNHikEezn

— Camila♡ (@Milaaag1) October 23, 2019
Why Hailey?
Selena's voice: hailey, why are you so obsessed with me? pic.twitter.com/0RXt9ZlINf

— Livi (@sixpotter) October 23, 2019
Like Really?
HAILEY MARRIED THIS GUY TWO MONTHS AFTER HE TOOK SELENA TO HIS DAD'S WEDDING AND NOW SHE IS PRESSED THAT SELENA RELEASED A SONG CLOSING THE CHAPTER... UM OK HUN pic.twitter.com/ajecKqvace

— #SG2ISCOMING (@loversgx) October 23, 2019
Ouch!
Obviously Hailey and Selena are besties because Hailey's post surely gave Selena's release some major publicity.

— HN (@latchkeyme) October 23, 2019
Time To Be Sherlock Holmes!
Jesus y'all are messy!! (Aka Justin and Hailey) https://t.co/G6HnYSOcVO

— Aloule Aida Hen (@AlouleHen) October 23, 2019
Here's the Video of Selena Gomez's Lose You To Love Me Song:
It might not be a coincidence that Justin started dating Hailey after two months of his break up with Selena. And the lyrics from Selena's song says, "I gave my all and they all know it / You turned me down, and now it's showing / In two months you replaced us / Like it was easy / Made me think I deserved it / And to think of healing." We won't be surprised if this stark similarity between the real life incidents and the track irked Hailey to put out that story. Or may be, all this was just about the 'wrong timing?' Your guess is wilder than ours!