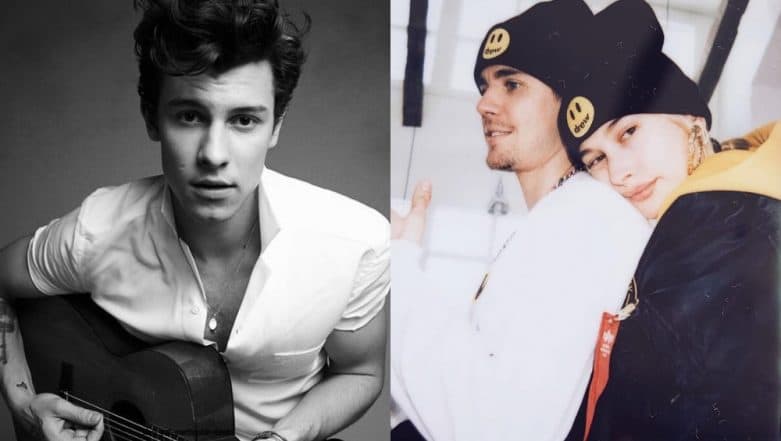 Justin Bieber is a busy man with a singing/songwriting career and a fashion empire to run. He cannot or rather is not affected by certain likes on his Instagram posts. We're talking about the Shawn Mendes like which caused a stir on social media. In case you folks didn't know before Hailey and Justin became a thing, rumours were abuzz that Shawn Mendes and Hailey Baldwin were dating.
Hence, when Mendes liked one of Hailey's pictures on Justin's IG wall, it became a matter of netizen concern. Amid rumours of marriage being a difficult feat for newlyweds Justin Bieber and Hailey Baldwin Bieber, the No Brainer singer took to Instagram to share a few pictures of his lovely wife just because! While a series of candid pictures of Hailey took over Bieber's Instagram, Shawn Mendes double tapped one of the pictures. This resulted in a big firestorm on Instagram as fan accounts attacked the Stitches singer for the 'like'.
View this post on Instagram
Fans of Bieber and Baldwin instantly started accusing Mendes of "flirting" with the singer's wife. However, JB instantly shut them all down by chiming in the comment section, "They're [sic] friends relax." Well, with the statement, Bieber made two things clear, one that Shawn and Hailey are friends again and two, he is not bothered by it! IN Vogue's March issue, the couple had opened up about marriage as Hailey stated, "The thing is, marriage is very hard. That is the sentence you should lead with. It's really effing hard." Well, she got that right!