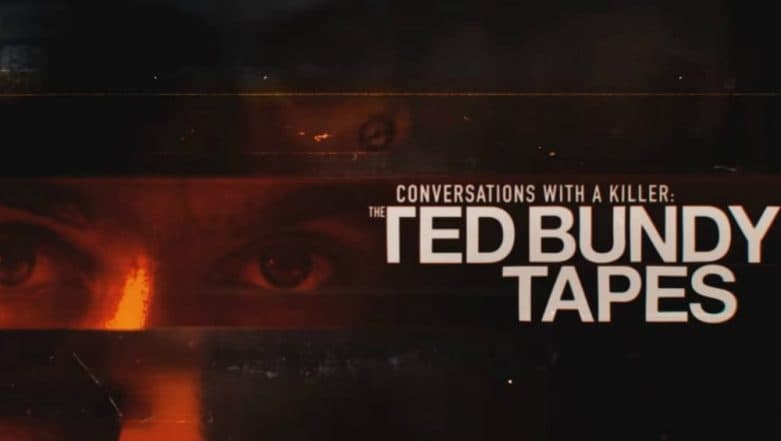 Netflix has been churning out really good content in the recent past. While they have sprawled across the entertainment industry by giving interesting content a platform, be it teen drama to gritty dark shows, the online streaming company is doing good for itself. If you check their documentaries category, you'll see how some of their work has been rather splendid. Docu-dramas such as Icarus, Wild Wild Country, to name a few, have been raved about. Adding to the same list comes to their latest work, Conversations with a killer: The Ted Bundy Tapes. The four-part docuseries particularly brings out the harrowing details of the life of American serial killer and rapist, Ted Bundy. Netflix Series 'YOU' Fame Penn Badgley is Totally Against Romanticizing Stalking But Bollywood Filmmakers Are Cool With It!
What made Ted Bundy so famous?
Ted Bundy became one of the most feared names after horrors of his work was covered by the media. What started as a mere possible kidnapping case turned into a big murder scandal, all confessed by Bundy. His was the first trial to be televised in America and needless to say, the monster manipulator, with his looks, deceived many but eventually found himself guilty of the murder of Margaret Bowman and Lisa Levy, members of Chi Omega sorority house at Florida State University.
Where did he pick up his possible victims?
Public places were his playground. He would approach women, trick them into walking away from the crowd into a secluded spot with him where he performed the most heinous crimes including assault, murder and decapitation.
Soni Movie Review: Netflix's Latest Offering is a Brilliantly Acted, Incredible Tale Of Friendship Set in a Grim Reality
How did he approach his victims?
Primarily, with the use of his gifted looks, Bundy would pretend to be an authoritative personality, or stage an injury or disability, with a view to lure young women. Thanks to his charismatic looks, women were easily deceived by him.
Number of victims
He confessed to the murders of 36 women, but experts believe that he might have killed over 100 people. While a majority of his victims were women, lawyers claim that he admitted to killing at least one man, as mentioned in the biography.
How was he caught?
It was because of Carol DaRonch's escape attempt in 1974, that led the cops to Bundy. Although initially, he disregarded all claims and even plead not guilty, in about a decade long trial, the verdict was finally out. He was given a death sentence and was electrocuted on January 24, 1989.
In Conversation with Ted Bundy -
Two journalists namely, Stephen G. Michaud and Hugh Aynesworth took it upon themselves to conduct a death row interview with Bundy. A book was published too which went by the name, Ted Bundy: Conversations with a Killer (The Death Row Interviews).
for those of us with a PhD in true crime podcasts, Conversations with a Killer: The Ted Bundy Tapes is now streaming

maybe don't watch it alone x

— Netflix UK & Ireland (@NetflixUK) January 24, 2019
Excerpts from the conversation
During his interview with Michaud and Aynesworth, Bundy spoke in the third person to avoid admitting to his crimes. He expressed how possession was an important motive that drove him to steal, rap and murder too. "The ultimate possession was, in fact, the taking of the life", he said. "And then ... the physical possession of the remains."
Why you must not watch this docuseries alone?
Director Joe Berlinger, in this docu-series, has not just delved into the twisted mind of Ted Bundy, one of America's most feared serial killer but also used clips from his video interviews. Speaking to Rolling Stone, Berlinger said, "My goal was to give people the emotional ride of being inside of the mind of this killer. But we quickly realized that Bundy is an unreliable narrator, and certain stuff needed to be contextualized." There are some disturbing evidence photos which might lave many scarred.