The first trailer of Rebel Wilson's Isn't It Romantic has finally surfaced and Priyanka Chopra, despite her 3-second appearance, has managed to stand out as one of the hotties of the film! From what we have heard so far, the guest star will be essaying the role of yoga ambassador Isabella. So far from the trailer, all we can tell about PeeCee's role is that she is totally smitten by this one character. Sure, you'll think it's Liam Hemsworth. However, the hunky Australian is "Wilson's object of affection." So that leaves us with Adam DeVine, Wilson's best friend at work.
In the trailer, we can see how after a kickass dance segment in the bar, Priyanka Chopra is next seen sharing screen space with Adam DeVine, visibly bewitched by him while Rebel watches their romance grow with disgust. Now isn't THAT romantic? Well, it is for Priyanka and Adam. Her outfit tells us that it is the scene where she chokes on something and Adam comes right on time to rescue her. How do we know? Well, if you remember, pictures of the same went viral last year during the shooting. Just so you know, the trailer is quite a laughter riot so you should check it out as well. Also, here are all stills of Priyanka Chopra from the trailer -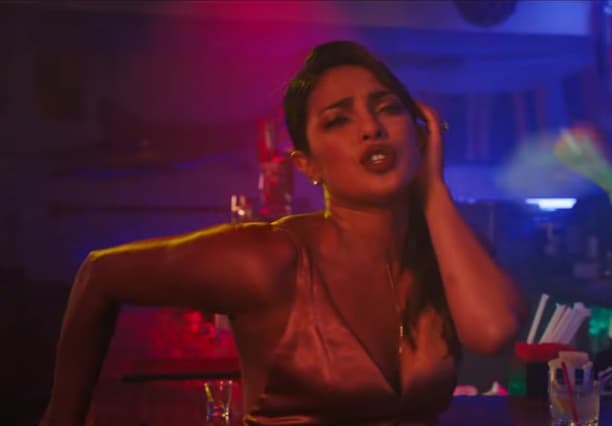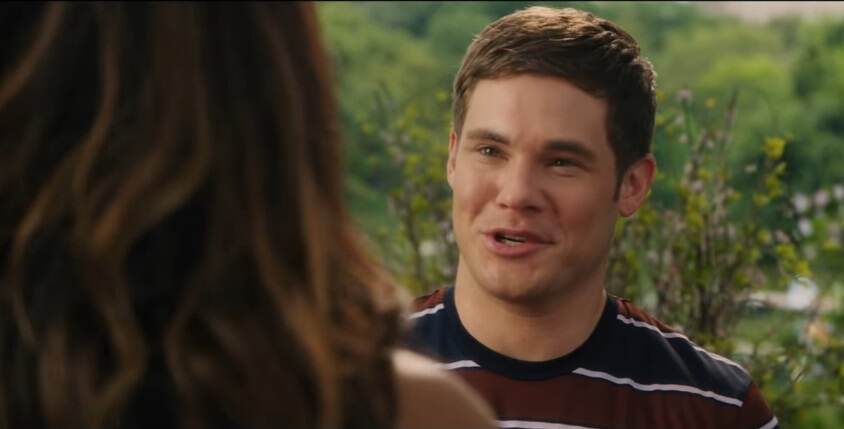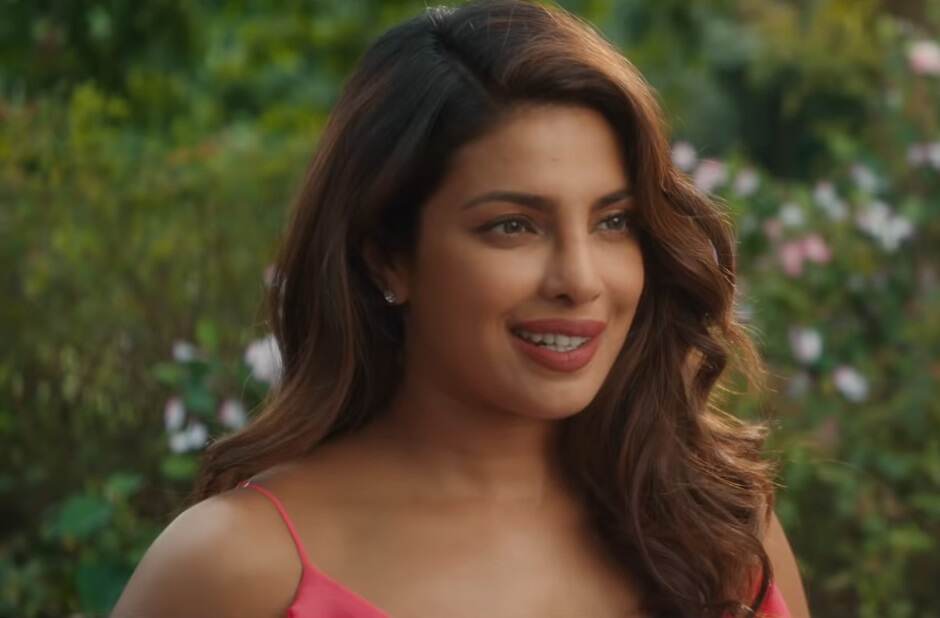 Set to release on Valentine's Day 2019, the story revolves around, "It's about a girl who hates romantic comedies, which I did in real life because I didn't feel like they were real and then I get flung into a world of romantic comedies and me have two love interests in the film because why not?" as stated by Wilson on the Ellen DeGeneres Show. As per the actress, Adam DeVine, her Pitch Perfect co-star, will be playing her best friend in this film.