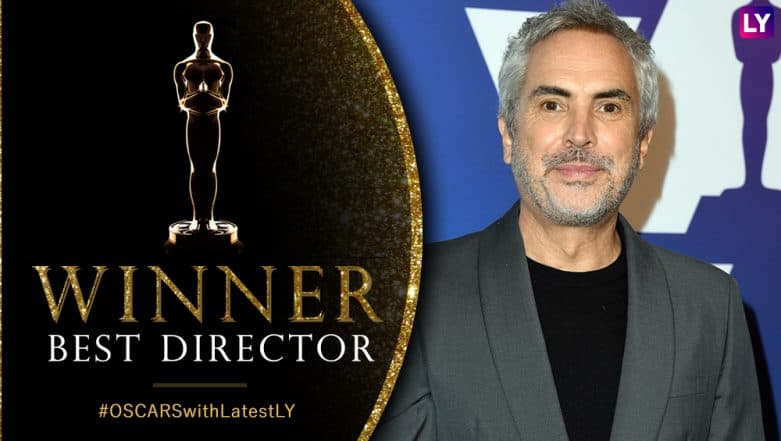 Selecting the Best Director for the year 2019 was one of the toughest decisions for the Academy this year. Such sheer talent on the roster, that if it was up to us, we'd give an award to everyone. But it doesn't work that way. The esteemed members of the Academy picked Alfonso Cuarón as the Best Director for the movie, Roma. It was quite an emotional moment as the filmmaker collected the award from the mainstage. You could certainly see the glimmer of happiness in their eyes because so much of the hard work paid off. Oscars 2019: Black Panther Is the First Marvel Studios Movie to Win an Academy Award.
The story of Roma was written by Alfonso Cuarón himself. The plot of the film revolved around the director's own life experiences while growing up in Colonia Roma in the years 1970 and 1971. Congratulations to Alfonso Cuarón.
Other nominations in the Best Director category were Spike Lee for BlacKkKlansman,  for Roma, Pawel Pawlikowski for Cold War, Yorgos Lanthimos for The Favourite, and Adam McKay for Vice. So, as you can see this must have been a very tough decision to make.
Last year, at Oscars 2018, the award for the Best Director was picked up by Guillermo del Toro for the fantasy romance film The Shape of Water. So, if he wins next year as well, it will be a hattrick for him.
This year's Oscars event has swerved away from controversy as much as possible. After Kevin Hart's ouster as the host, the Academy decided to go forward without a replacement. It was after three decades that the Oscars ceremony took place without a host. Best Supporting Actor and Best Supporting Actress awards were won by people of colour. #OscarsNotSoWhite finally. In fact, Best Costume Design was also won by a woman of colour. Academy Awards 2019 has been truly a great one.