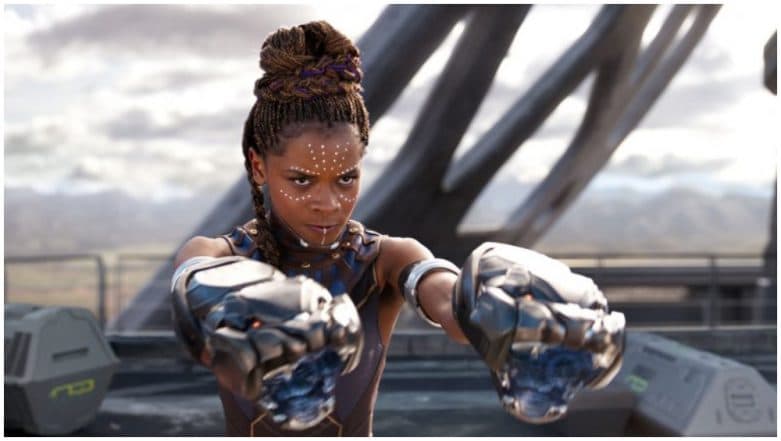 At the end of Avengers: Infinity War, half the living creatures across the universe turned into dust, including many of our favourite superheroes. While we did get to see deaths of many superheroes and characters, we knew next to nothing about the fate of the fan-favourite character, Shuri, from Black Panther. The lack of any scene focussing on her led many to believe that she will take up the mantle of Black Panther after T'Challa's death. Yes, that was one of the most popular theories. But fans were in for a shock when Marvel Studios released posters of dead characters, washed with grey hues, and Shuri's face was present on one of them. This confirmed that Shuri had died off-screen in Infinity War.
Turns out, actress Letitia Wright, who plays Shuri, learnt about the death of the character along with us. At the world premiere of Avengers: Endgame in Los Angeles, she was asked about it on the red carpet, giving her way to make the startling revelation. She said, while talking to Marvel Entertainment, "I saw everybody in the coloured photos, you know the coloured posters, and then I saw myself in grey. And I was like, 'I just died out of nowhere!'"Avengers Endgame Becomes Highest Opener in China with over $100 Million and It Doesn't Even Surprise Us.
Leitita further added, "I think the whole of Twitter was pretty upset, so I kind of logged off and didn't log back on. So I'm waiting to see how that came together and how that panned out tonight." Avengers EndGame Chinese Poster Confirms This Marvel Superhero Is Alive and Kicking! View Pic.
Well, we can only hope that Avengers: Endgame is giving a proper conclusion to Shuri's story if not bringing her back into the narrative. Let us not forget that in previous interviews, Letitia had hinted that Marvel had bigger plans for her character.