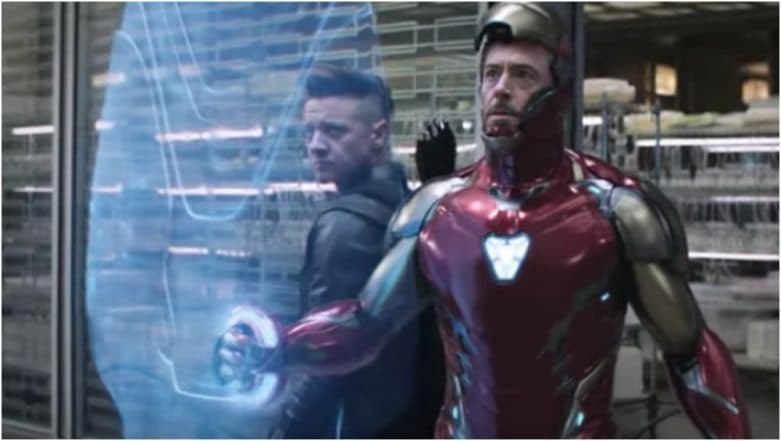 Avengers: Endgame is releasing in India on Friday. The fans of the movie in China are luckier because it released two days prior than in the US and India. Endgame has shattered records at the Chinese box office by minting highest opening day figures for any foreign movie ever. The MCU movie began screenings in China on Tuesday with late night preview shows, and then went all out on Wednesday. The pre-booking records were already pretty high (read record-breaking) for the movie so it doesn't even come as a surprise that it raked in $107.7 million for highest opening day figures, as per reports. Endgame also left behind China's homegrown film, Monster Hunt 2. Avengers Endgame Breaks Box Office Record; One Million Tickets Sold In 24 Hours in India!
Avengers: Endgame is surely going to break box office records all over the world in the coming week. What the movie did at the Chinese box office is just a teaser of what is about to come. China's online ticket booking platform, Maoyan, has predicted that Endgame will make a total of $521 million (RMB3.5 billion) over the course of its run. It will position itself as the top-performing foreign film. It will rank fourth amongst highest-grossing films of all time in China, coming right after movies like Wolf Warrior II (RMB5.68 billion), The Wandering Earth (RMB4.66 billion), and Operation Red Sea (RMB3.65 billion), as per Variety. Avengers EndGame Box Office: Can the Marvel Film Make a Billion Dollars Over Its First Weekend? Not Impossible, It Seems!
At the moment, the foreign movie which holds the title of highest grosser in China is Vin Diesel's The Fate of the Furious. But Avengers: Endgame is expected to break the record. Interestingly, Vin Diesel is also a part of the Avengers movies, voicing for the character, Groot.
Avengers: Endgame's release is highly anticipated in India. Certain theatre chains have acquired the permission to run round the clock shows for the movie, enabling shows even after 12 AM; a first for the Indian market.