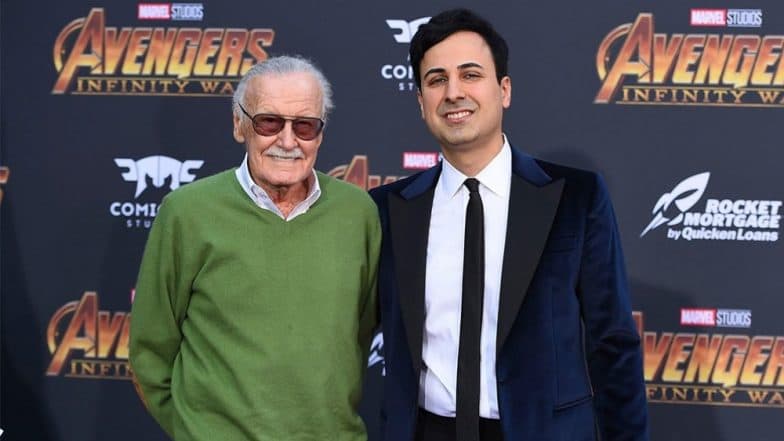 A wave of shocking news has hit us on a Monday morning. As per a report on E! News, Marvel Comic Book stalwart Stan Lee's former business partner, Keya Morgan has been arrested in Arizona over the weekend for alleged elder abuse! A statement has been shared by the LAPD regarding the same.
Retrieved by E! News, the statement says, "This morning, Scottsdale and Phoenix Police Department in collaboration with LAPD Commercial Crimes Detectives arrested Keya Morgan on an outstanding Arrest Warrant issued by the Los Angeles County District Attorney's Office. Morgan will go before a judge and eventually extradited to Los Angeles to face charges."
Further claims also suggest that Stan Lee might have been a victim to Keeya Morgan's abusee. "Mr Stan Lee, the 95-year old Marvel Comic Book creator/icon who passed away on November 12, 2018, from pre-existing medical conditions, had been the victim in an elder abuse estate investigation that began in March 2018. Mr Lee had a large estate worth over an estimated $50 million with no clear protection from opportunists who could insert themselves into his life and take control of it. Allegations of financial elder abuse came to the forefront involving former associate/business manager, Suspect-Keya Morgan, (a.k.a., Keyarash Mazhari)."
Monday got you down? Here's an adorable photo of Stan cradling a dingo when he visited Australia a few years back for your #MondayMorning enjoyment. pic.twitter.com/X6uCSUAG5m

— stan lee (@TheRealStanLee) May 20, 2019
So far no comment has been received from Morgan about the incident. LAPD's statement continues, "It had been revealed that no one had clear legal authority to act on Mr Lee's behalf; yet, Morgan exerted his control and influence over Lee." An alleged claim by the police also says that Morgan stole over $262,000 from the late celebrity from his autograph sessions. #
Morgan's attorney, Alex Kessel, however, has shared a press statement regarding the allegations and said, "He has never abused or taken advantage of Mr Lee in any way. We expect him to be completely exonerated of all charges."