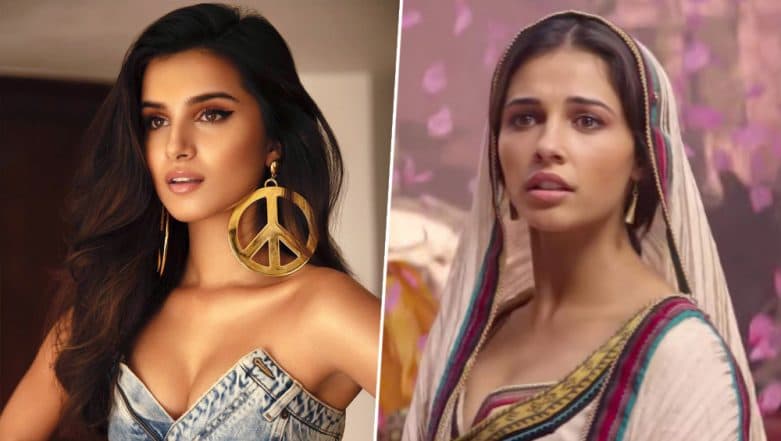 There is a lot of hype around the newbies who are entering Bollywood space one by one. Student of the Year 2 actress Tara Sutaria is one of them. Even though the Dharma movie that also stars Ananya Panday and Tiger Shroff in the lead has not released, Tara is already a star! Her interviews, promotional events, pretty Instagram posts and grand launch is the reason. But did you know that she was the first choice for Jasmine in Disney's live action movie Will Smith starrer Aladdin? Is Sidharth Malhotra Dating Tara Sutaria? Student Of The Year 2 Actress Reveals The Truth.
Yeah, you heard it right! Don't get surprised as Tara was always associated with Disney as a child actor. She was seen in Disney India's Big Bada Boom and sitcoms like The Suite Life of Karan & Kabir and Oye Jassie on the same channel. Now, she recently revealed that she was meant to play the role of Jasmine which is now played by Naomi Scott.
In a recent interview, she was quoted saying, "I was actually supposed to do another film with Will Smith a year before we started Student of the Year 2 in London. I was working on this film Aladdin, which is, in fact, releasing a week after SOTY. So, I was meant to play Jasmine in that film. We would have worked together on that film and it is so ironic that I didn't end up doing that film but I am doing this and he actually came here and we ended up working on this."
Guy Ritchie directed musical fantasy now stars Naomi as Jasmine, Mena Massoud as Aladdin and Will Smith as Genie. This flick is slated to release on May 24 this year. On the other hand, Tara's first Bollywood movie, Student of the Year 2 will release on May 10.