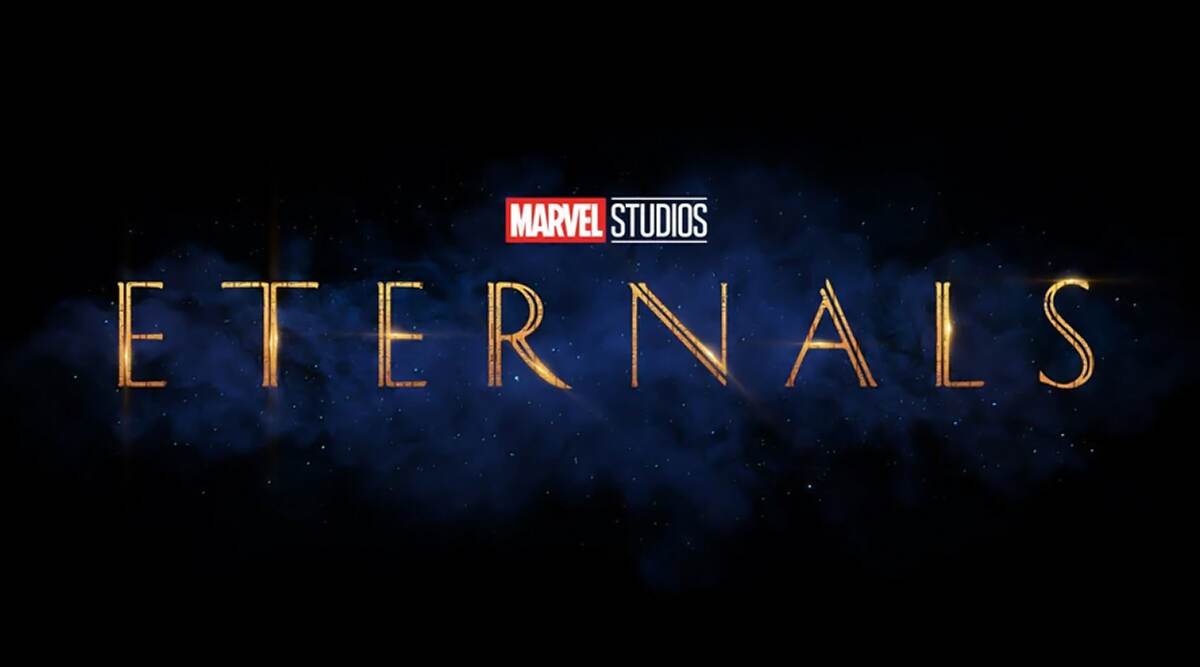 Marvel has returned with another multi-starrer – The Eternals. Intended to be the 25th film in the Marvel Cinematic Universe (MCU), this upcoming superhero epic has an ensemble cast - Angelina Jolie, Richard Madden, Kumail Nanjiani, Lauren Ridloff, Brian Tyree Henry, Salma Hayek, Lia McHugh, Don Lee, Barry Keoghan, Gemma Chan and Kit Harington. Fans are excited as Marvel Studios' head Kevin Feige shared the first footage of The Eternals at the 2019 Comic Con Experience (CCXP) in Sao Paulo, Brazil. Black Widow, Wonder Woman 1984 and Eternals - A List of Superhero Movies Releasing in 2020.
The footage of The Eternals was was shown to an exclusive group of fans at CCXP. As per reports, Kevin Feige described this clip as, "raw footage pulled out of camera". The shots included Richard Madden's Ikaris, Gemma Chan's Sersi, Angelina Jolie's Thena, Salma Hayek's Ajax and Kumail Nanjiani's Kingo. There was also a dialogue by Salma at the end of the footage saying, "These people have changed all of us. We must protect them." John Wick 3 Star Keanu Reeves is in Talks to Star in Marvel's The Eternals, Will He Play Thanos' Brother Starfox?
Totally Different
"These people and this planet have changed all of us. We must protect them." @Kevfeige just world premiered the first #theeternals footage at #CCXP19 . Was raw footage from set and looks completely different than any other MCU film they've made. King Jack Kirby fans will freak. pic.twitter.com/PGDz9RADID

— Steven Weintraub (@colliderfrosty) December 7, 2019
ETERNOS
Amazing! Epic! Costumes look great. #TheEternals gather in a cabin in the woods. "This world has changed us. We must protect it". Scene showed a lot of diversity, different parts of the world. Different cultures. Gathering around a ceremonial fire 🤯🤯🤯 Jolie looks imperial! pic.twitter.com/H511vali8s

— LodiX - CCXP Day 3! 🇧🇷 (@lodix1) December 7, 2019
About Thena
IN THE ETERNALS FOOTAGE,, THEY SHOWED THENA IN AN ACTION SCENE,, ANGELINA EXCELS IN ACTION,, SHE WILL COMPLETELY OWN THENA JUST LIKE SHE OWNS ALL HER CHARACTERS #TheEternals #CCXP19 pic.twitter.com/JaRKts05wZ

— lis (@lisakaysen) December 7, 2019
Impressed With Thena
Angelina as Thena looks so powerful and incredible 😭 #TheEternals #CCXP19 pic.twitter.com/xednH8szD9

— lis (@lisakaysen) December 7, 2019
The Lucky Thousands At CCXP To Catch The First Glimpse
New image for #TheEternals. Raw footage! pic.twitter.com/AosZLUEPxf

— LodiX - CCXP Day 3! 🇧🇷 (@lodix1) December 7, 2019
Fans who were at CCXP described the footage as visually striking, although it did not reveal about the plot. Besides this, Kevin Feige also shared a footage from Black Widow; its trailer was released few days ago. Post showcasing the footage of The Eternals, Kevin mentioned about this superhero movie that it is going to be "unlike anything you've ever seen before" and "what's going to happen to redefine and change the MCU in Phase Four." The Eternals directed by Chloe Zhao is slated to hit the screens on November 6, 2020.