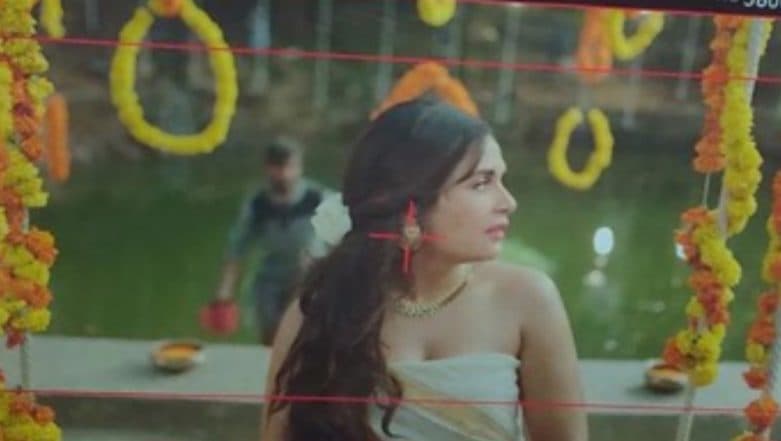 Richa Chadha will be next seen playing the role of the sexy siren, Shakeela, who was THE go-to actress for the sensuous films in the '90s. Shakeela started off her career with adult movies and went on to become a superstar in the South Indian film industries. Yes, superstar. And not a porn star as many would like to have you believe. This idea is exactly what the new tagline of Shakeela flaunts. Richa Chadha took to her social media pages and released the logo of the film which has been eponymously titled Shakeela. Richa Chadha Goes the Mallu Way in the First Look of Her Shakeela Biopic.
The logo of Shakeela is quite trippy with the words of the name written in focus bulbs and neon lights giving the poster a trippy feel. The tagline of Shakeela reads, "Not a porn star". And well, we are super eager to watch the first teaser of the film. Richa Chadha Meets Real Life Shakeela Before the Biopic Goes on Floors.
The film is being directed by Kannada director Indrajit Lankesh. "It was nice shooting her for Shakeela biopic, though I have shot with her before for my another film in 2003. That sparked an interest in me to make a film on her and in 2015 after conceiving the idea of making a film on her I met her and realised my dream," Lankesh said in a statement.
"I feel every woman and girl who wants to be an actress should see her story, to know what she went through to become an actress and how it was such a compelling rags-to-riches-to-rags story of her life," he added.