With 2.0, Rajinikanth returns to the big screen in his anti-hero yet loved Chitti avatar after years. In fact, eight years to be precise. The first film, Enthiran (Robot) had released in 2010, and its spiritual sequel hit theatres on November 29, 2018. With Enthiran 2.0 or Robot 2.0, S Shankar also becomes the director of India's most expensive film. So, who all are the part of Rajinikanth's big-budgeted movie of the year? Of course, we know Akshay Kumar is the main antagonist, Pakshi Rajan who is going to give Rajinikanth's Dr Vaseegaran and Chitti a tough time. Then there is British actress Amy Jackson as a robot, Nila. But what about the rest of 2.0 movie cast. Let us find out. Enthiran 2.0 Full Movie Free Download Threatened by Tamilrockers, TamilYogi & TamilGun! Madras High Court Blocks 1200 Illegal Websites to Curb Online Piracy.
1. Rajinikanth as Dr. Vaseegaran, Chitti, 2.0, and Kutti 3.0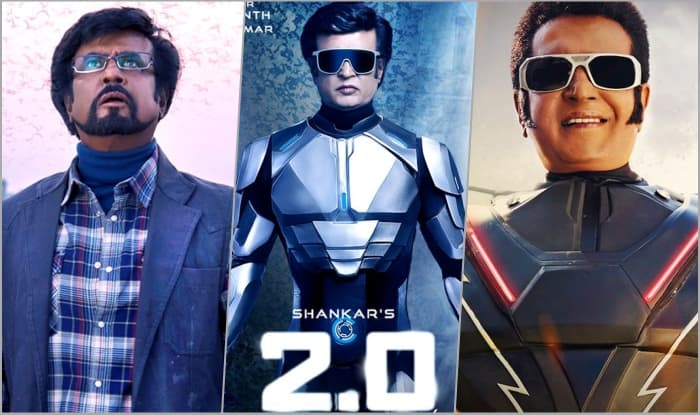 Rajinikanth reprises the role of Vaseegaran, a scientist who designs an android robot from Enthiran. In 2.0, once the villain starts creating a ruckus, Dr Vasee brings back his best creation, robot Chitti also played by Rajinikanth to neutralise the threat. Rajinikanth's Chitti upgrades several times in the film to become Chitti 2.0 and Kutti 3.0. The film is a treat for all Rajinikanth fans out there who will get to see Thalaiva in so many avatars. 2.0 Full Movie Download on TamilRockers, Watch Online Demand for Free on TamilGun & TamilYogi: Rajinikanth-Akshay Kumar's Film Face Major Online Piracy Threat.
2. Akshay Kumar as Pakshi Rajan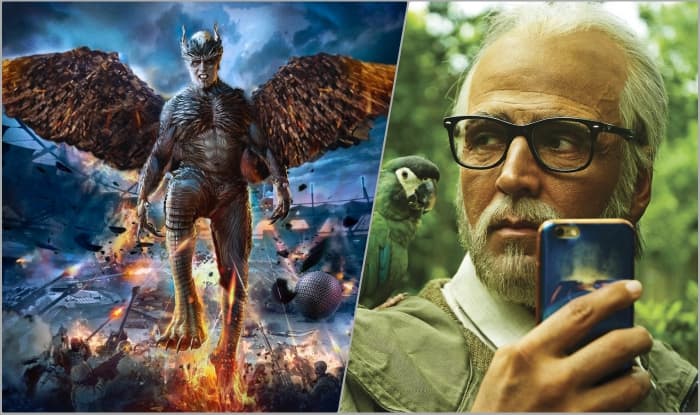 Akshay Kumar makes his debut in Tamil cinema and how. Bollywood superstar is the dreaded villain out there to make everyone's life hell. He is Pakshi Rajan, the scary birdman who will go any length to save his birds from inhumane radiation emitted by cellular phones. Even if that required wiping out the humanity! 2.0 Movie: Review, Box Office Collection, Budget, Story, Trailer, Music of Rajinikanth, Akshay Kumar, Amy Jackson's Film.
3. Amy Jackson as Nila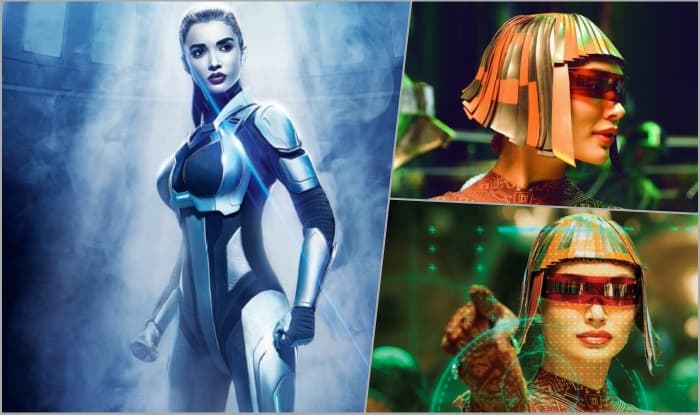 Amy Jackson is the 'female lead' of 2.0, replacing Aishwarya Rai Bachchan from the first film. However, unlike Ash who was a human, Amy is an android robot named Nila. She is created by Dr Vaseegaran and also goes on to become ladylove of Rajni's Chitti!
4. Sudhanshu Pandey as Dhinendra "Dhina" Bohra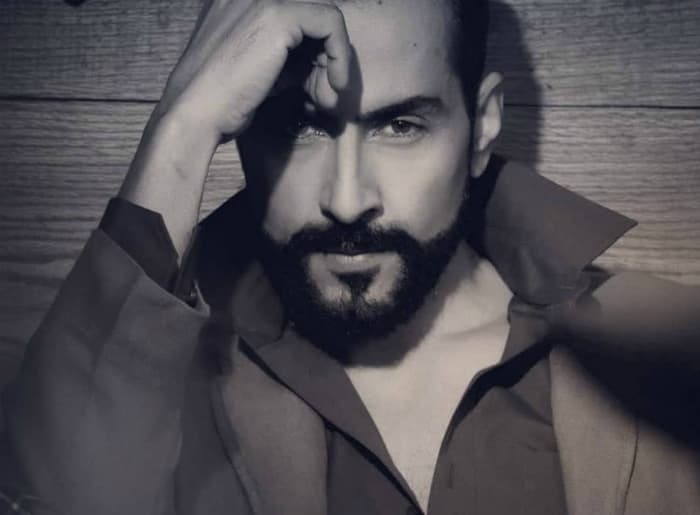 Remember Danny Denzongpa's Bohra from Enthiran? Yes, the evil and jealous mentor of Dr Vaseegaran who was later killed by Chitti. Well, Sudhanshu Pandey plays his revenge-seeking son Dhinendra "Dhina" Bohra in 2.0.
5. Adil Hussain as Vijay Kumar, the Home Minister
The super-talented Adil Hussain is also a part of 2.0 stellar cast. He plays the role of Vijay Kumar, the Home Minister who seeks Dr Vaseegaran's help to put an end to Pakshi Rajan's wicked plans.
6. Aishwarya Rai Bachchan as Sana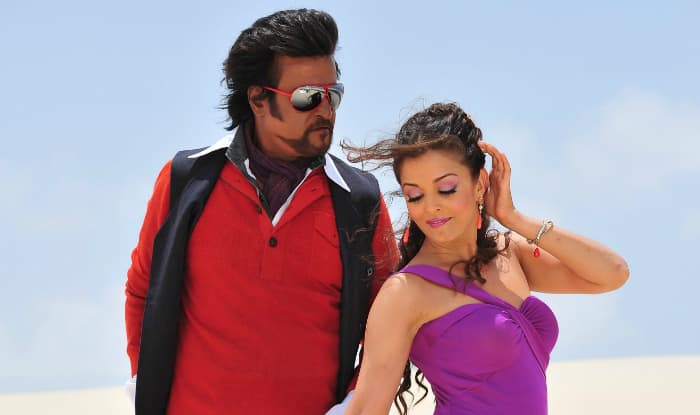 No, no, Aishwarya Rai Bachchan fans, do not get too excited. The gorgeous actress is not seen in the movie but is heard! Ash who played the role of Sana, Vasee's girlfriend is in 2.0 with scenes showing the two having telephonic conversations.
Watch 2.0 Official Trailer [Hindi] Starring Rajinikanth and Akshay Kumar
Apart from the above-mentioned names, the others are Kalabhavan Shajohn as the Minister of Telecommunications, K. Ganesh as Jeyanth Kumar, Anant Mahadevan, Mayilsamy as the assistant of the Minister of Telecommunications and Sanchana Natarajan.
2.0 movie released on Thursday amidst a lot of hype and anticipation. The film battled past numerous online piracy threats and initial mixed reviews by critics. However, the immense love Rajinikanth enjoys overpowered all the hiccups to emerge successfully. 2.0 is loved by the fans and is expected to get off to a flying start at the box office.