Kannur Squad Movie Review: Cinematographer Roby Varghese Raj, known for his work on films like Love Action Drama and John Luther, makes his directorial debut with Kannur Squad, a police procedural thriller. This film is backed by the production houses of Mammootty and Dulquer Salmaan, namely Mammootty Kampany and Wayfarer Films, respectively. Mammootty himself takes on the lead role in this gripping story about a police squad tasked with apprehending culprits involved in a brutal assault and murder case that spans across the country. Bramayugam: Mammootty Shares New Poster of His Character and It Looks Wicked!
ASI George, portrayed by Mammootty, leads one of Police SP's special squads, comprising three other members: Jayan (Rony David Raj), Jose (Azees Nedumangad), and Shafi (Shabareesh Varma). This squad is renowned for its ability to solve cases rapidly, even when the outcomes clash with their moral compass. However, their low rank within the police force often creates friction when they require assistance from local police stations.
When one of the squad members is caught red-handed in a bribery case, the team is disbanded. Nevertheless, Kasargod SP Cholan (Kishore) seeks their help in investigating the heinous murder of a local politician and the assault on the politician's family.
Watch the Trailer of Kannur Squad:
Malayalam cinema has produced exceptional films in recent times addressing the police system, such as Unda, Operation Java, Nayattu, Iratta, Kuttavum Sikshayum, and even Thangam. These films delve into the flaws within our law and order system while weaving compelling narratives around individual characters who, in some cases, defy the system's odds to emerge victorious. Kannur Squad aspires to achieve a similar feat. While it doesn't quite surpass some of its contemporaries, it has moments that captivate the audience.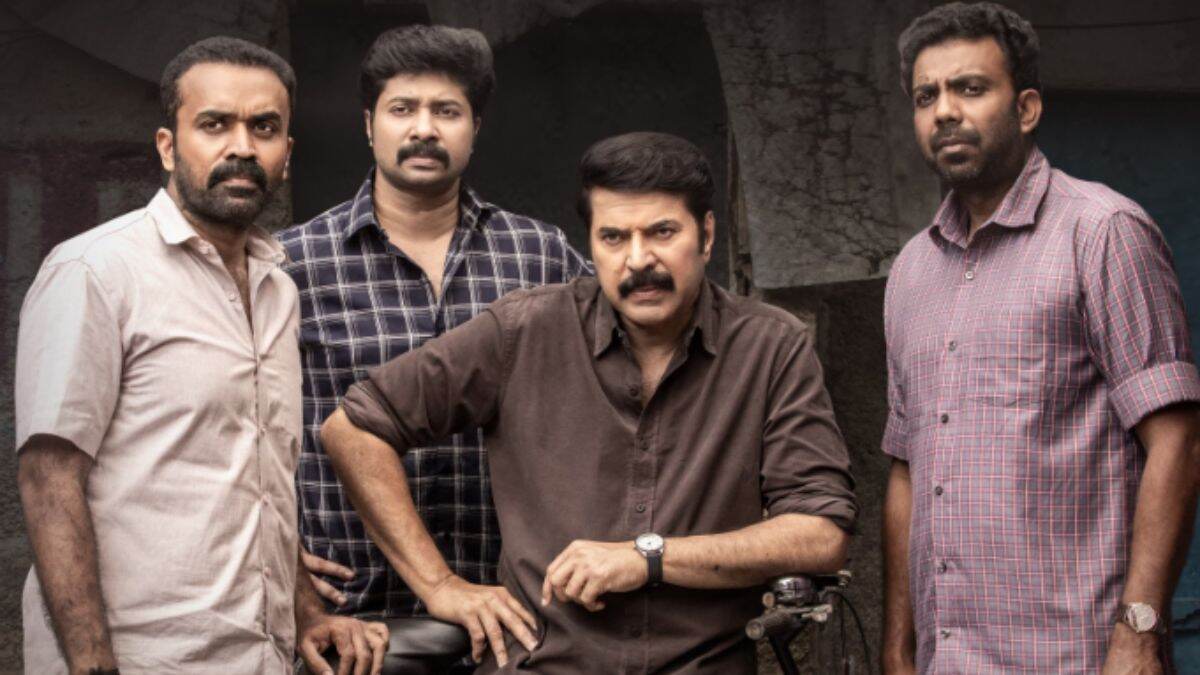 The first half of the film begins with a prologue showcasing the squad's operations before the bribery scandal, introducing us to the leader and members, highlighting their skills and challenges. The movie takes its time to build momentum but gains traction when the squad reassembles to solve the politician's murder. It's around the midpoint that the true gravity of the crime becomes apparent. Nevertheless, Kannur Squad doesn't fully meet the expectations I had in these early portions, as the screenplay still didn't create that gripping feeling needed in a narrative like this. Mammootty Birthday Special: From Oru Vadakkan Veeragatha to Nanpakal Nerathu Mayakkam, 5 Best Films of Malayalam Cinema's Megastar That Are Must Watch!
Things take a significant turn for the better in the second half when the squad embarks on a nationwide road trip with their fifth member—their police vehicle—in pursuit of leads and witnesses to track down the killers. These portions strongly reminded me of Rajiv Rai's brilliant yet underrated Kuttavum Sikshayum, though the latter had a more profound impact. Kannur Squad grapples with an inconsistent approach, attempting to balance realism with occasional commercial elements that feel out of place. For instance, the caricatured portrayal of a Mumbai constable named Jhandu Lal (like, seriously?) seems jarring.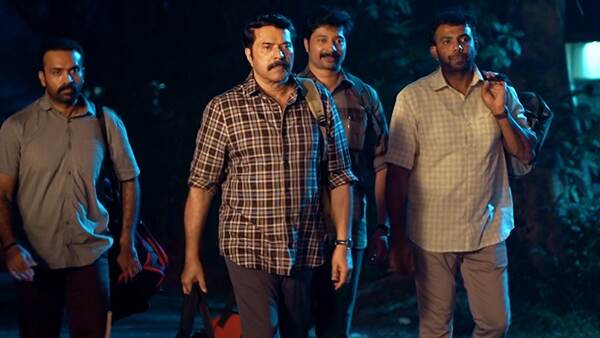 Another sequence that suffers from this inconsistency is the turning point of the film towards an upward graph. In a village in Uttar Pradesh, the squad goes to interrogate a witness but becomes trapped by the villagers. While the tension in this scene keeps you on the edge of your seat, it shifts towards a more mass-oriented style in how the protagonists deal with the attackers, complete with slow-motion shots and theatrical performances from some of the assailants. Is this an attempt to present the lead actor, one of Malayalam cinema's biggest superstars, in a certain way for his fans?
However, as the film progresses to its compelling third act, especially from the point where tensions within the group escalate both physically and emotionally, Kannur Squad improves significantly. With rising political tensions in their home state and superiors seemingly turning their backs on them, the heroes race against time to accomplish their mission. These scenes also showcase Mammootty's exceptional acting skills as he conveys his character's anguish, worries, and vulnerabilities to the viewer. The climax includes another fight scene that struggles to strike a balance between the mass appeal and realism. Nonetheless, it left me feel deeply sad for a non-living object, out of all the characters in the film. That's something, eh?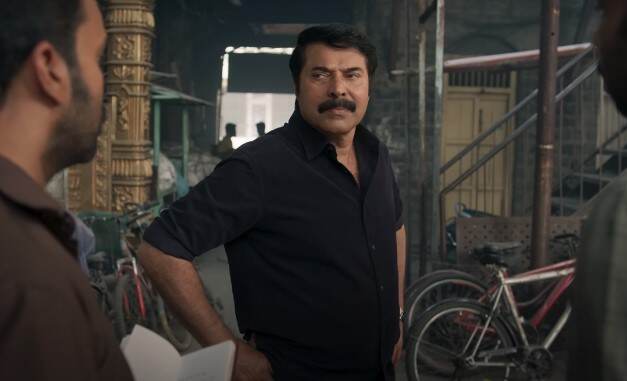 Speaking of the other actors in the film, Rony David Raj, who is also the co-writer of the film, and Azeez Nedumangad deliver fantastic performances. Shabareesh Varma also gives a commendable performance, though it would have been refreshing if the writers had chosen a different character arc for him instead of the clichéd duty-bound husband with a pregnant wife trope. Kishore portrays the upright superior of the team effectively, while Arjun Radhakrishnan (Dr APJ Kalam in SonyLIV's Rocket Boys) leaves a chilling impression as the main antagonist. Special mention should also go to the actress who played Vanaja in the prologue, although her name eluded me, which also points out the lack of a memorable female character in the movie, save for a victim of a vicious sexual assault. Additionally, familiar faces make cameo appearances in the movie.
Final Thoughts
Kannur Squad has its moments of panache and gripping storytelling, but it also grapples with some inconsistencies that detract from its overall impact. Nevertheless, it joins the ranks of Malayalam cinema's commendable efforts to shed light on the complexities of the law enforcement system while showcasing stellar performances from its cast, led by a brilliant Mammootty.
(The above story first appeared on LatestLY on Sep 28, 2023 09:03 PM IST. For more news and updates on politics, world, sports, entertainment and lifestyle, log on to our website latestly.com).