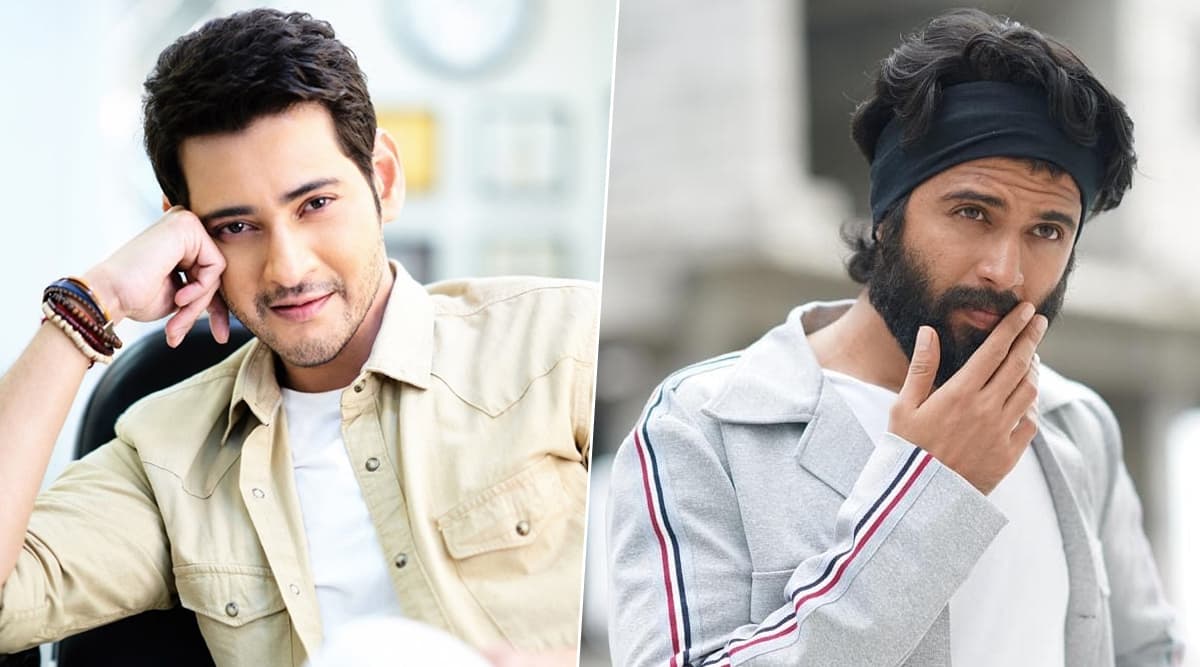 We all have seen the handsome hunks, Mahesh Babu and Vijay Deverakonda, share a great rapport off screen. If you remember, the Arjun Reddy actor had joined Mahesh Babu and Pooja Hegde for the success party of Maharshi, and that was a huge surprise for all movie fanatics. Almost two months ago Vijay had announced about his maiden production, Meeku Maathrame Cheptha, and the trailer of the same was launched by Mahesh Babu. It was at the trailer launch event when Vijay Deverakonda revealed that Mahesh Babu is the reason why the former took up acting. Arjun Reddy Star Vijay Deverakonda Announces His Maiden Production Venture, Meeku Maathrame Cheptha (Watch Video).
Vijay Deverakonda had reportedly invited Mahesh Babu as the guest of honour for the trailer launch of Meeku Maathrame Cheptha that would be produced under his banner King Of The Hill. During the event Vijay stated how he was left amazed after he watched Mahesh Babu in Pokiri that released in 2006. Pokiri was an action drama helmed by Puri Jagannadh. Is Vijay Deverakonda's Film with Puri Jagannadh Titled Fighter?
Vijay Deverakonda stated at the trailer launch of Meeku Maathrame Cheptha, "I wanted to show this trailer to Mahesh Babu. Because it is very well known that Mahesh is my favourite actor. Watching Pokiri was one important point in my life. When I saw the film for the first time in a theatre, I could not hear a single dialogue due to all the screaming and celebration of the fans. I had to watch the film again to understand it. Then, I was like 'this is it, man?' This is what I want in my life," reports DNA.
Watch The Trailer Of Meeku Maathrame Cheptha Below:
Well, let's not forget Vijay Deverakonda's upcoming is also with Pokiri director Puri Jagannadh. The film would be produced by the director and also Charmee Kaur.