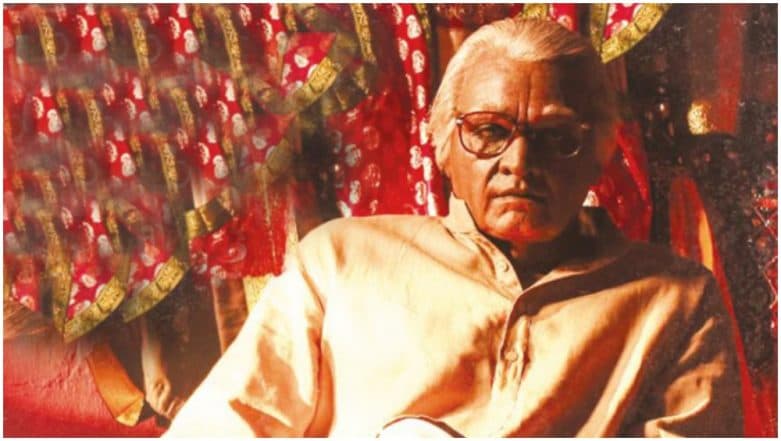 Naduvola Konjam Pakotha Kaanom is a very important film in the rise of Vijay Sethupathi as a star. This slice-of-life comedy established the comic flair of the actor and was a delightful entertainer with none of the usual Tamil mainstream film quirks. Now Sethupathi reunited with his NKPK director Balaji Tharaneetharan for what is his 25th film. Seethakaathi is a dramedy that is infused with fantasy elements. Seethakaathi Trailer: Vijay Sethupathi Goes Unrecognisable As The Ageing Superstar Gone Into Hiding - Watch Video.
Vijay Sethupathi is playing an ageing theatre artiste in the film, whose life journey is what makes the narrative. Though the movie is coming out on December 21, a special screening has been held for the critics. Early reviews for Seethakaathi are in and they are praises for the movie's themes and Sethupathi's performance. However, the length of the film and some over-the-top meta references have been criticised.
Check out what critics have been saying about Seethakaathi below -
Sify says, "Seethakaathi isn't without its flaws. The initial 40 odd minutes has to be seen with a lot of patience. The editing could've been ruthless in some other sequences too; the run time of 2 hours 53 minutes could've been cut short easily. Some of the meta scenes about Tamil cinema have been presented exaggeratedly. In all, Seethakaathi is yet another showcase of director Balaji Tharaneetharan's quality as a filmmaker with quirky, original ideas. His film has soul and is also high on fun and emotions. Give it a shot, if you are a connoisseur of good cinema."
Kollybuzz says, "Overall, Balaji Tharaneetharan has picked up a strong experimental tale that none would attempt for. Especially, it's Vijay Sethupathi who needs special mention for encouraging such genres with his support. But if the screenplay was kept crisp reducing the running length, the film would have been more engrossing."
Behindwoods says, "Balaji Tharaneetharan deserves praise for intertwining a serious thin line of a story with a screenplay that has multiple elements including drama, sentiment, fantasy, and mainly comedy. The set up is a piece of art. Fine art. Though it takes a while for the film to settle into the main conflict, the element of surprise is worth a wait. The initial forty minutes is eaten up by exquisitely shot theatre sequences, and once the comical mood settles in, there's no stopping this ride."
Times of India says, "Seethakaathi is a meditation on art and artists. The film does spell this out in a few instances, but to his credit, Balaji Tharaneetharan finds new ways to make it visually interesting – as a 15-minute, single shot of a play on Aurangzeb's last days, as a panel discussion on a television channel, and finally, as an observation made by a judge while pronouncing his judgment. The subject might seem far from appealing for those who look at movies only as entertainment, but the director, with the support of his trusting star, gives us a film that is artsy and also entertaining."
Seethakaathi also stars Archana, J Mahendran, Mouli, Bagavathi Perumal and Ramya Nambeesan.