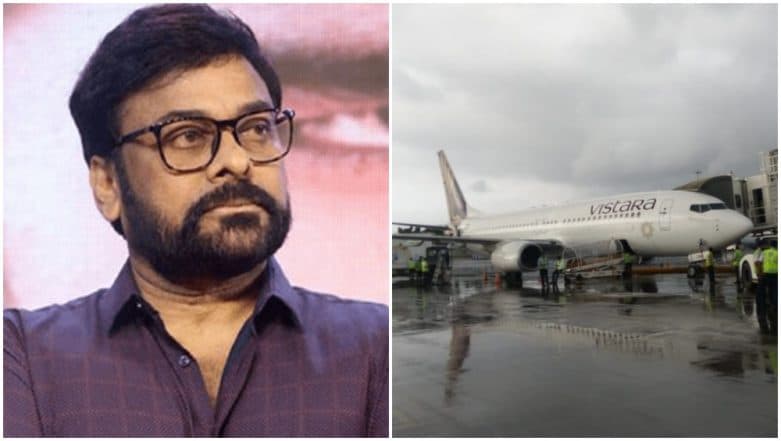 On August 30, 2019, Air Vistara flight UK-869 that was departing from Mumbai International Airport (T2) to Hyderabad faced some complications after taking off. As per a source who was travelling on the same flight, the plane took off from Mumbai at about 3.30 pm IST. After being airborne for about half an hour so, the flight suffered some technical issues and was forced to return to Mumbai. The reason for the issue has not been known yet, but the source claims that the flight suffered several jerks while flying. Mumbai: Gusty Winds Cause Baggage Container to Roll Off, Hit Parked Vistara Aircraft.
While there has been no harm to passengers has been reported as such, with heavy rains in Mumbai, there has been a delay in getting them shifted to another aircraft. Among the passengers is Telugu superstar Chiranjeevi. After the flight returned and the passengers were getting shifted, there was a special car ready to get Chiranjeevi either to a different aircraft or maybe out of the airport.
Check out the pictures below:
Chiranjeevi inside the flight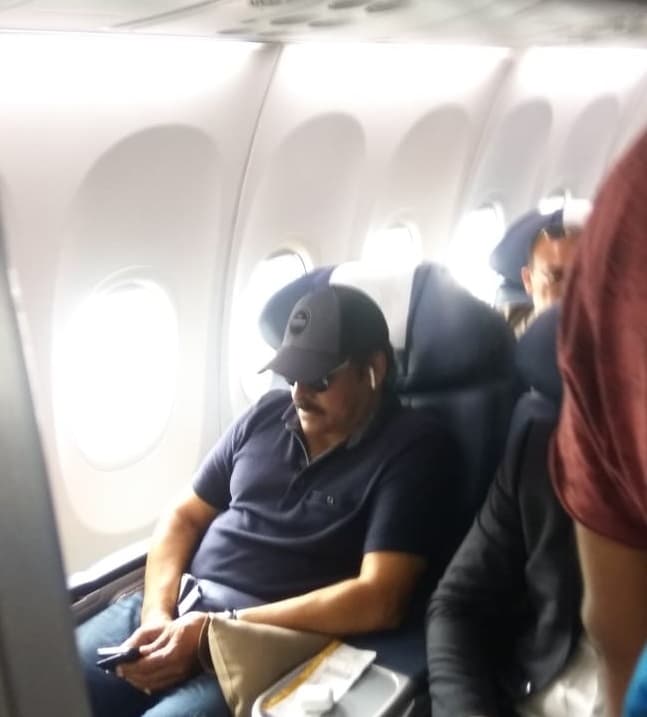 The Car Waiting to Transfer the Superstar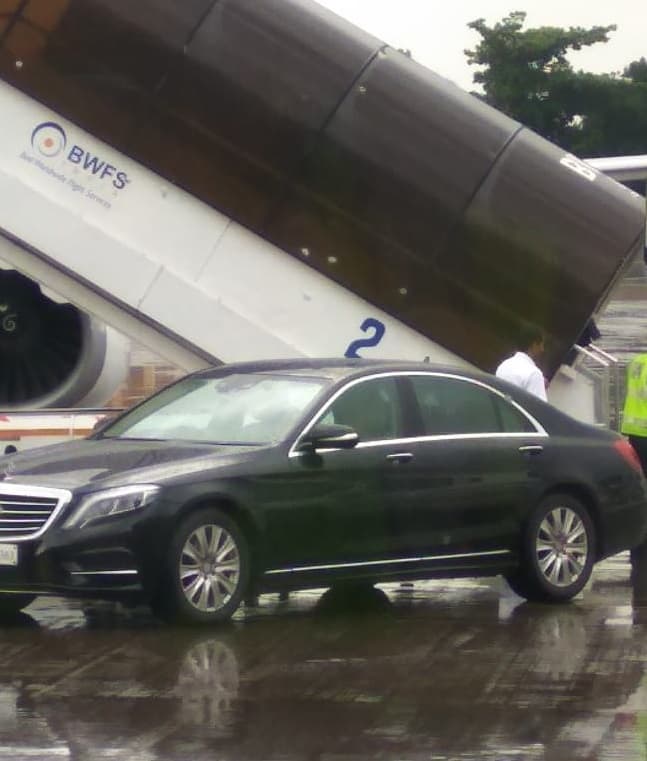 Chiranjeevi was in Mumbai to promote his upcoming movie, Sye Raa Narasimha Reddy. The ambitious historical drama, produced by his son and actor Ram Charan, has Chiranjeevi play Narasimha Reddy, one of the earliest freedom fighters of India. Well, Chiranjeevi has fought corrupt politicians to vain Britishers in movies. But flight technicalities IRL are something even the superstar can do nothing about.