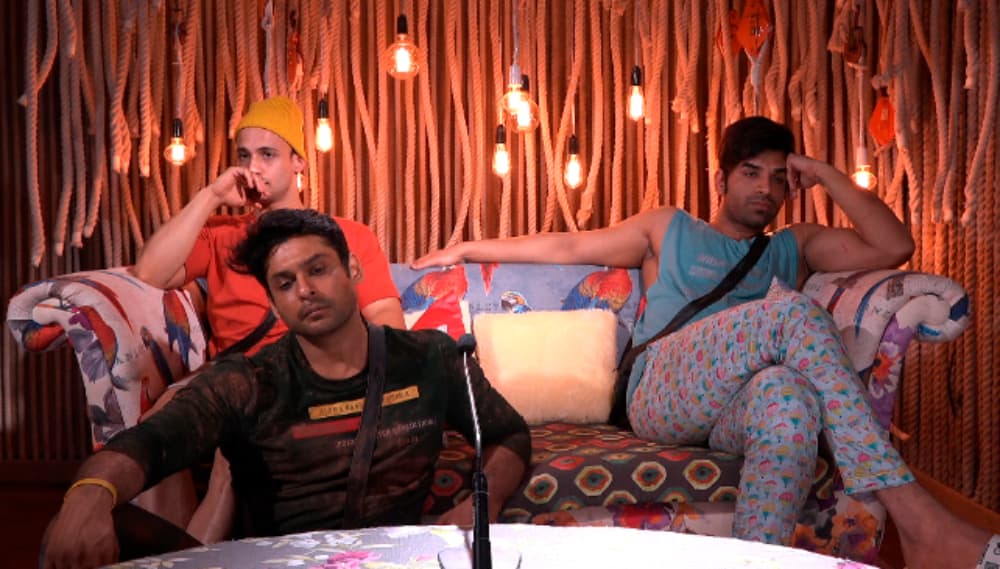 The snakes and ladders task on Bigg Boss 13 brought with it an atmosphere that breeds contempt and division amongst the two groups in the house has become more defined. Post the task, fatigued with the day gone by, Sidharth Shukla and Asim Riaz were looking to make themselves a relaxing cup of tea on last night's episode of Bigg Boss 13. However, to their surprise, the tea jar had hardly any tea left to be able to brew them two cups. Questioning Paras Chhabra and his team about hiding the tea, Paras was quick to pass the blame on Devoleena Bhattacharjee. An agitated Shukla scolded them for such unfair treatment and questioned their right over hiding ration. The conversation heated up and Asim told Paras to be man enough and stand up for what is right, to this Paras lost his temper and started abusing Asim.
This didn't go down well with Asim, as for the first time, he lost his cool like never before. So pissed was Asim that he started throwing things in the house and almost came to fists and blows with Paras, who on the other hand was seen threatening to hurt Asim back. During this fight between Asim and Paras, the former went on to reveal that Paras is bald and that he actually wears a wig. Bigg Boss 13: Vikas Gupta To Enter The House As A Guest, Shilpa Shinde Is Not Interested.
Bigg Boss, angry with the behavior showcased, summoned Paras, Asim and Sidharth to the confession room. Bigg Boss not just told them to keep a check on their anger and language but also asked them not to provoke each other, the way they have been doing. They all apologised to Bigg Boss and made their way out of the room. For now, the fights have toned down on Bigg Boss 13, but looking at how frustrated the contestants are, we won't be surprised if they break into another war of words soon.