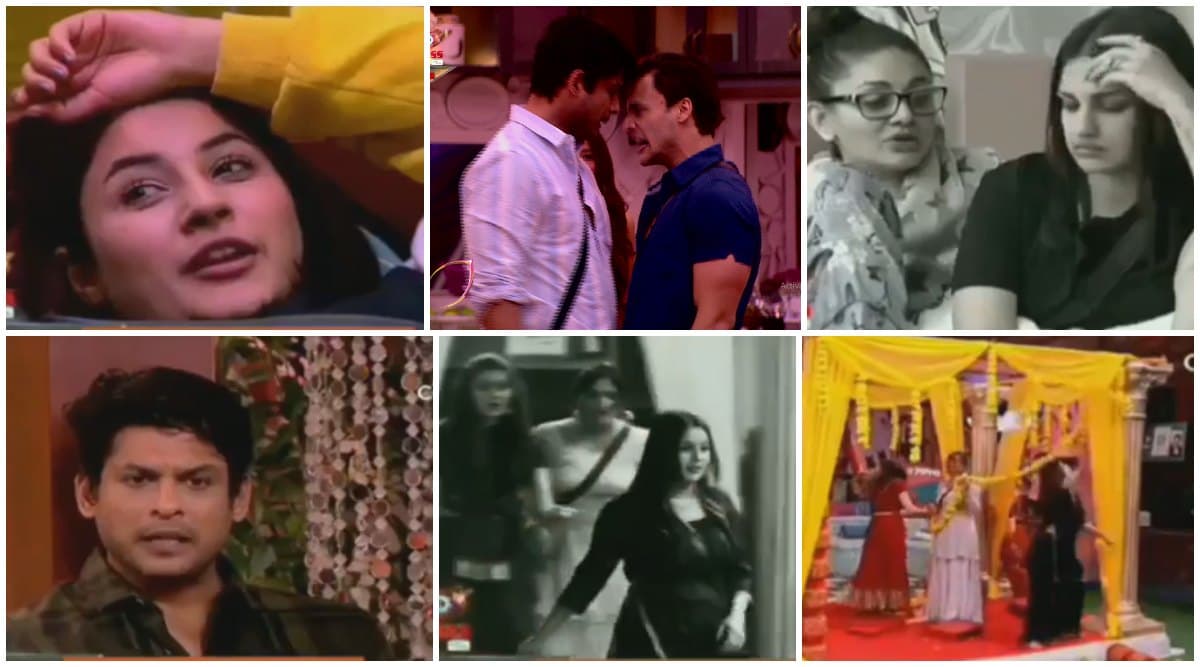 While the first month's Snakes and Ladder task remains at the number 1 position in our list of Bigg Boss 13 fights, last night's Asim Riaz-Sidharth Shukla showdown is close to claiming number 2 spot on the list. Asim Riaz and Sidharth Shukla fight over bringing fruits for Shehnaaz and Bhau during the Shehnaaz Ka Swayamvar task and their fight escalated so much that the two had to be physically separated and pulled apart by the entire house. And just like Arti Singh deduced, Asim and Sidharth's fight was a result of a lot of pent up frustration that Asim had towards Sidharth. Bigg Boss 13 Day 50 Highlights: The Day Ends With Sidharth Shukla and Asim Riaz's Bond Completely Falling Apart.
Arti Singh mentioned to Shefali Jariwala in a conversation that Asim was simply wanting to protect Sidharth from Shehnaaz Gill's conniving ways (after the latter patched up with Sidharth) and also from Devoleena Bhattacharjee who seemed to have taken a liking to Sidharth Shukla. Arti also added that Asim did not trust Shehnaaz and that he was only looking out for Sidharth Shukla.
However, if you were thinking that the day ending also ended their fight then you are wrong. Asim and Sidharth continue their fight well into the night and do not seem to stop.
Watch The Video Below:
On the other hand, Shefali Jariwala, hurt with Sidharth Shukla's statements on how Asim is talking to others and getting influenced, tells Arti Singh that Sidharth insinuating that they are trying to break him and Asim apart is not correct. Team Sidharth Shukla is now officially split with Himanshi Khurana and Shefali Jariwala siding with Asim and Sidharth left with Shehnaaz Gill for support. Bigg Boss 13 Day 50 Preview: Asim Riaz Calls Sidharth Shukla A 'Loser', Duo Push Each Other And Get Physical (Watch Video).
The second day of the task resumes but Shehnaaz Gill seems to have a different agenda on her mind as she goes and destroys the mandap that Shefali Jariwala and Arti Singh are decorating, which looks like she has chosen Paras over Sidharth Shukla. Shukla is later seen asking a depressed sitting Shehnaaz if she has gone mad. Ws this Shehnaaz's game plan all along or was this yet another meltdown of the lady? Well, quite the cliffhanger here.