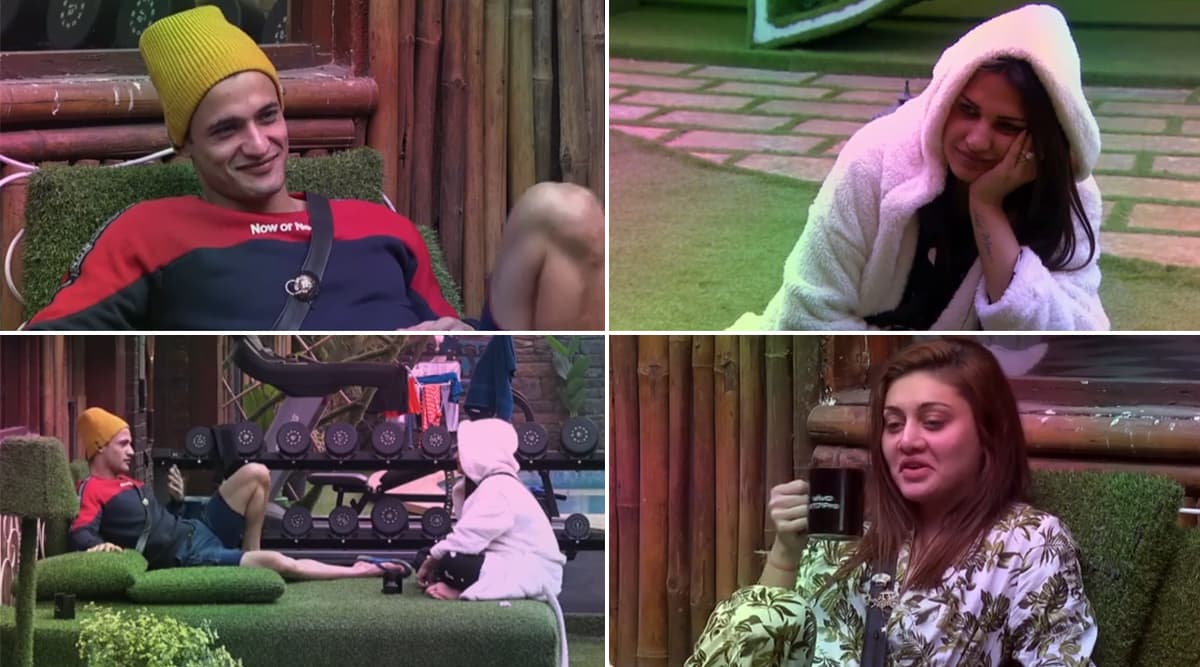 After Sidharth Shukla- Rashami Desai, Paras Chhabra-Shehnaaz Gill, Sidharth Shukla-Shehnaaz Gill, Paras Chhabra-Mahira Sharma, Siddhartha Dey-Shefali Bagga, Rashami Desai-Arhaan Khan, Bigg Boss 13's new lover jodi in the making is Asim Riaz and Himanshi Khurana. Yes, while sparks from Asim's end were kinda very obvious, Himanshi seems to have started reciprocating as well. it can be recalled that in the initial episodes, Asim who was seen flirting with the Punjabi singer and Shehnaaz Gill's nemesis, was shut down by Himanshi who proclaimed that she was in a long-term relationship for 9 years and that her fiance wouldn't appreciate such behaviour in the house. Bigg Boss 13: Asim Riaz Goes The Bollywood Way, Confesses His Pyaar To Himanshi Khurana By Singing 'Na Tum Jaano Na Hum' (Watch Video).
However, a few days back, we'd heard Himanshi tell Asim that she genuinely considered him a friend for he was the only one who took care of her in the house when she was ill. At the same time, Shefali Jariwala, who barged into the duo's conversation, asked Asim to confess his love for Himanshi, but he refused.
But looks like Asim finally fessed up and not ishaaron ishaaron mein. In a video, Asim and Himanshi are seen having this conversation where Asim full-fledged tells Himanshi that he only trusts her. Later on, in the garden area, Asim tells her that he has very strong feelings for her to which Himanshi RECIPROCATES and says 'I too have feelings for you.' Bigg Boss 13 Day 53 Highlights: Is Asim Riaz In Love With Himanshi Khurana? Says Shefali Jariwala
Watch The Video Below:
While all this ishq is giving us good vibes and butterflies, what about Himanshi and her 9 year-long relationship and her engagement, that she told everyone in the house about? Himanshi had earlier shut Asim down, but what is she up to now? Himanshi, during one of her earlier interviews, had proclaimed that any of her connections in the Bigg Boss house can not break her 9-year-old relationship. But what now? It has been rumoured that Himanshi's fiance is none other than singer Ammy Virk, after pictures of the duo in traditional wedding attire had gone viral. But they turned out to be from a photoshoot.