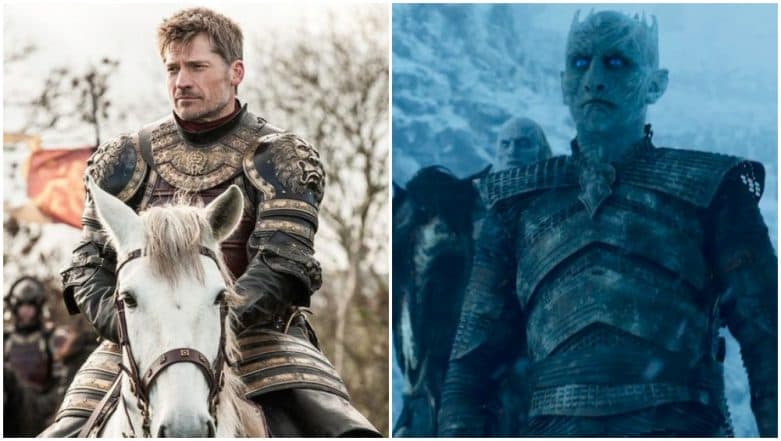 Game of Thrones is back with his its final and most awaited season. There are several unanswered questions that will have an answer finally and we can't wait to see which prominent character will eventually sit on the Iron Throne. With Daenerys Targaryen already in Winterfell with her army, the day is not far when they'll face the army of the dead. Winter is here for GoT folks and there's no running away from it. The makers have a lot to convey in these six episodes and trust us, the episodes are only going to get intriguing and sad with each passing Monday. Game of Thrones Season 8: Daenerys Targaryen May Sit on the Iron Throne - Here's Why.
The second episode is barely a few hours away and here's what we think you should expect from it. Let's start with Jamie Lannister. The Kingslayer arrived in Winterfell towards the end of the first episode and his encounter with Bran Stark was umm.. shocking. Jamie knows he's the reason for crippling that young boy and he shouldn't expect any warm welcome from the people of the North. Secondly, Daenerys is currently ruling the Winterfell and she wants to avenge the death of her father - the Mad King. And since Jamie murdered her dear father, she's clearly not very fond of him. Expect some cold vibes and heated arguments between the duo as Jamie gets ready to pay a heavy price for his old deeds.
You can watch the promo of the second episode here
Thirdly, Jon Snow is aware that the army of the dead is marching towards the Winterfell and he has few more hours to prepare for their deadly attack. It's time we see the first battle of this season with Jon Snow leading his men against the Night King. How brutal will it be and for how long? Will it extend to the next couple of episodes? We don't know and we'll find it out in tomorrow's episode. Game Of Thrones Season 8 Episode 2: From Gilly's Return to Jaime Lannister's Trial, These Pictures Reveal What Happens Next.
Episode 2 will be crucial from this new season's point of view. With Sansa and Daenerys sharing cold stares and Arya Stark waiting to face the death, there's a lot of drama you can expect from this new episode. So don't be a lazy bone and set your alarm for 6: 15 tomorrow morning. You can watch the episode on Hotstar.