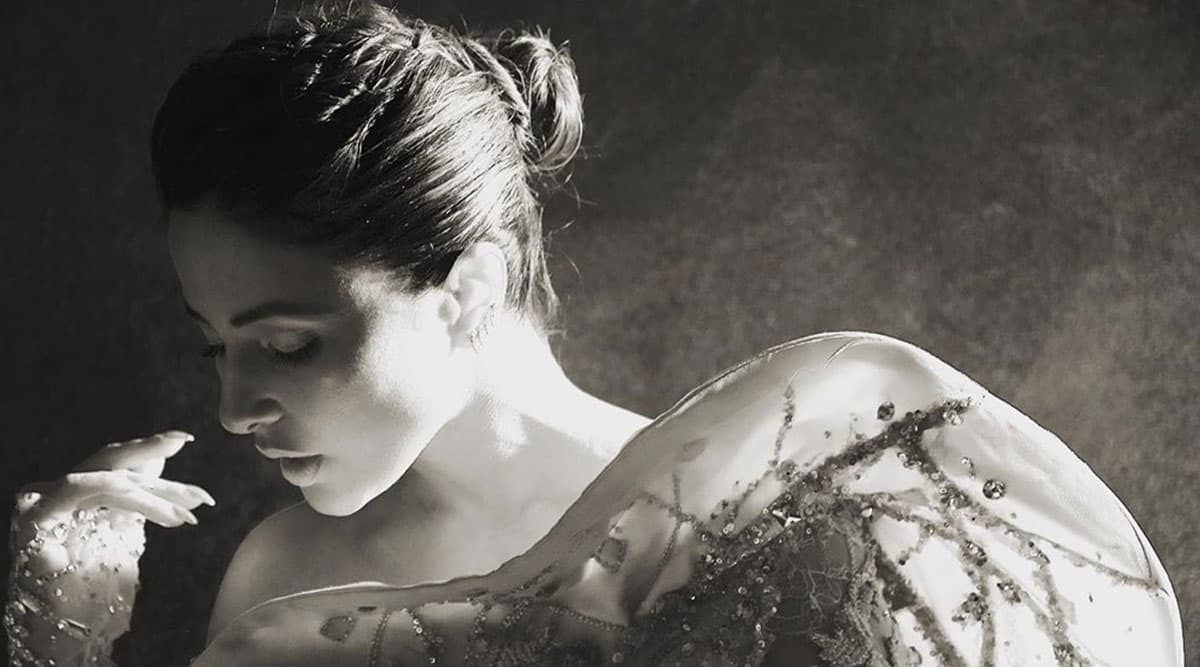 It is TV actress Hina Khan's 11 years in the industry! The hottie has been ruling the entertainment space like a boss. She is no more the naive and understanding bahu that we saw in Yeh Rishta Kya Kehlata Hai. She has gone far past that role creating an entirely new world for herself. From her stint as Akshara to Bigg Boss to Cannes and now films, the fans have seen her growing at a rapid pace and that is what her fans are celebrating on Twitter. Hina Khan Hits The Maldives Beach In Sexy Bikinis; Her Underwater Pics Just Cannot Be Missed.
The strong army of fans on social media are going out of their ways to make her feel special on completing more than a decade in the industry. It is not a cake walk to survive in this cut throat competition, forget climbing the ladder at this fast speed. She not just became a known name in the TV space but also in the fashion fraternity.
Her Bigg Boss outing was more of a rage because of her stylish clothes and glamorous presence. Her look as Komolika in the new Kasautii Zindagii Kay was also one massive success. As if all this was less, she rubbed the shoulder with top notch actresses and shared the honour of walking the red carpet at Cannes Film Festival. Here are some of the tweets congratulating her for her successful career.
Style icon
Congratulations @eyehinakhan on a beautiful journey♥️

You've made a mark as actress, showcased real Hina in KKK to how strong individual you're in BB journey, alot of it inspired me, to style icon to Cannes to Bollywood Debut.

GOD BLESS YOU.

LOTS OF LOVE♥️

11 Years Of Hina Khan pic.twitter.com/91ulRAWzRI

— Eshita Sharma🖤 (@eshita2428) January 12, 2020
Cannes outing
Success usually comes to those who are too busy to be looking for it.@eyehinakhan

11 Years Of Hina Khan pic.twitter.com/7QSsfY7A4s

— 🔥ਨਿੱਤ ᴺⁱᵗ🎧✨ (@2loveSK) January 12, 2020
Akshara to Komolika
From playing Protagonist for 8 long years and then being the most loved antagonist The Komolika she graced her each role

11 Years Of Hina Khan @eyehinakhan pic.twitter.com/KiGuINAvrz

— Hina.worlds ✨✨ (@eyeshikhaa) January 12, 2020
Hardwork pays
The Journey from Famous back to back award winning Protagonist #Akshara To #Komolika ~ Famous Antagonist Character was not easy. @eyehinakhan ~"Believes in HARDWORK not MIRACLES" From being Highest Paid TV actor to 1st TV actor to Cannes. Hardwork Pays❤

11 Years Of Hina Khan pic.twitter.com/RGvp6m1MrH

— Zaheed Sheikh (@ZaheedSheikh1) January 12, 2020
Chandivali to Cannes done right!
Candivali to Cannes

What a journey #HinaKhan

11 Years Of Hina Khan pic.twitter.com/24YzogoCTE

— #HinaKhan FC✨ #Damaged2 & #Hacked Coming Soon💃 (@hinakhanfan18) January 12, 2020
The highest-paid actress of the Indian TV industry is all set to create her space film industry now. She has a couple of films lined up in 2020 including Hacked, Lines, Soulmate, Wish List, The Country of Blind. Congrats, Hina Khan!