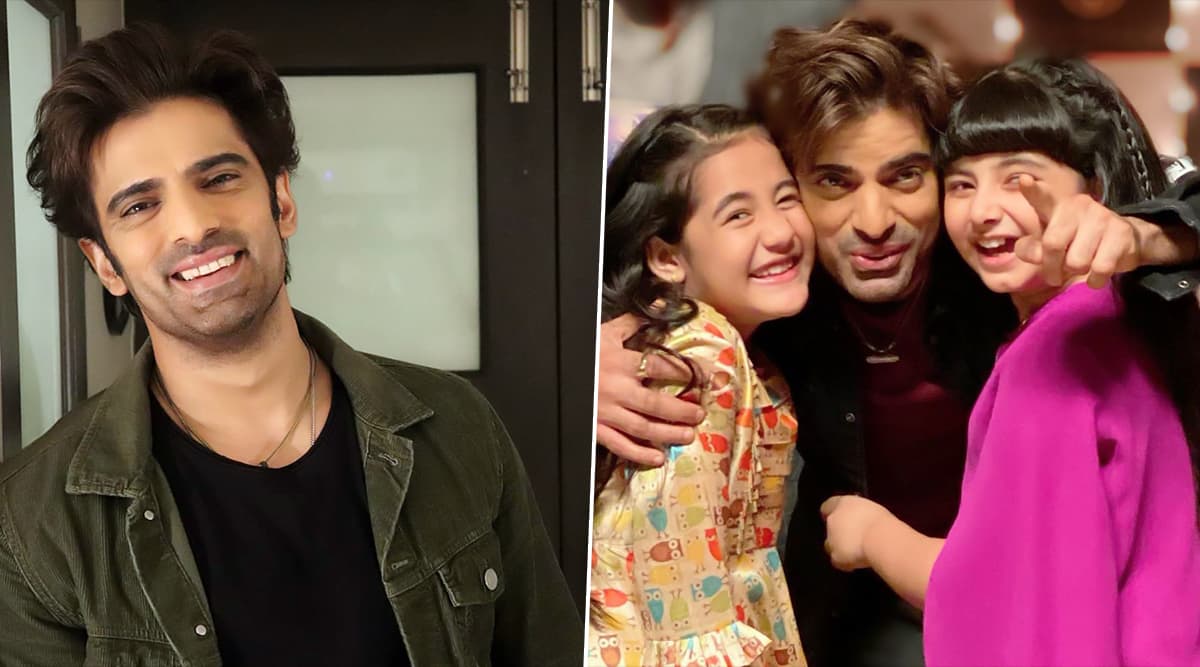 After a lot of rumours and speculations, Mohit Malik will soon be seen quitting his Star Plus show Kullfi Kumarr Bajewala. The show will soon take a time leap, post which Kullfi and Amyra will be shown to have grown up and Mohit (who is currently shown to be suffering from brain tumour) will not be seen on the show. Confirming the same to BT, Mohit said, "I was fine with playing father to two small girls in the show. But I do not want to play a father to grown-up girls because I don't think it will look convincing." Vidya Sinha No More: Mohit Malik, Sunil Pal, Gulfam Khan and Other TV Celebs Attend Veteran Bollywood Actress' Last Rites (Watch Video)
"I am still shooting, and so the feeling that I will no longer get to spend time with my on-screen daughters (Akriti Sharma and Myra Singh) is yet to sink in. I shot for the show like they were my real daughters and it's going to be tough," he continued.
Glad that his show did not deviate from its core plot like other shows, Mohit told the daily, "It has been an emotional journey for me. I started working on the show exactly two years ago and it's time now to say goodbye. As they say, all good things come to an end. The show explored the father-daughter bond beautifully and I guess the makers felt a leap was necessary. I liked the fact that they focussed on the father-daughter bond and did not try to introduce a romantic angle for my character Sikandar (Mohit Malik) after Nimrat (Shruti Sharma) died in the show. Though he married Loveleen, the show only revolved around Sikandar and his two daughters." Kulfi Kumar Bajewala: Mohit Malik Undergoes Six Stitches Yet Continues Shoot With an Injured Hand
The actor who has been working non- stop for the past two years now, is keen on taking a break before getting back to work and expressed his wish to do more different roles from his previous work. Kullfi Kumarr Bajewala was one show that picked up rapidly and enjoyed a good viewership.