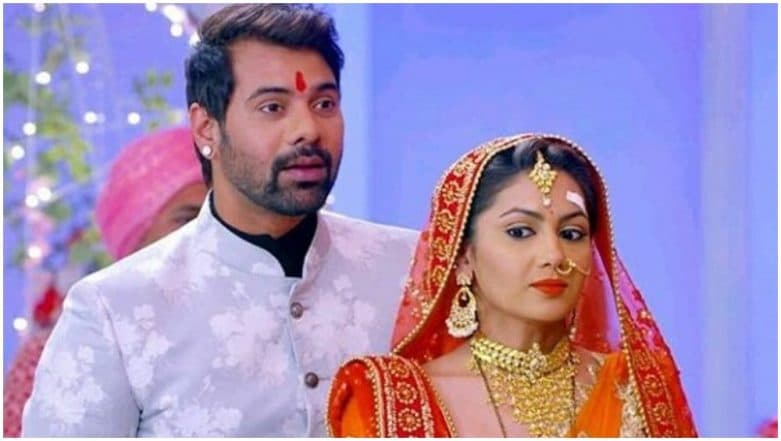 Today's episode of Kumkum Bhagya starts with Aaliya keeps on looking for Nikhil in King's office. On the other side, Shanky drops Abhi (Shabir Ahluwalia) in an isolated area. He asks Abhi to go himself further giving some fake reason. As Abhi gets down from the car, he informs Nikhil about Kiara's location. Nikhil asks him to stay there as he is coming. Aaliya keeps on asking King about the person who went out of his cabin. She questions him about it but King pretends that he doesn't know anything about it. She doubts on King for kidnapping Kiara. King calls her mad as she blames him for Kiara's kidnapping. King asks her to shut her mouth and gets angry. Kumkum Bhagya March 8, 2019 Written Update Full Episode: Abhi and Pragya Reach Kiara, While King Tries to Bribe Nikhil with More Money
He makes her understand that Pragya and Kiara was his family and he can do anything for Kiara. He is hurt that he cannot meet Kiara as he assumes her as his daughter. King says that he wants Kiara to be happy. Aaliya apologizes to him. King hugs Aaliya as he is very much hurt. She asks him to handle himself and leaves from there. King decides to get back Pragya and Kiara at any cost and all that he did in front of Aaliya was a drama.
There, Kiara and Pragya (Sriti Jha) are near but there is a door which is locked. Shetty tries to open the door. Purab and Disha meet Abhi. They head over to Kiara's location. Finally, Pragya and Kiara meet but Nikhil and Shanky reach there and take Kiara with them. Shetty fights with Nikhil but other goons keep Pragya and Kiara on gunpoint. Kiara and Pragya get scared a lot as they see Nikhil and Shanky beating Shetty very brutally.
Nikhil and Shanky have covered their faces with a mask. Nikhil keeps on beating Shetty with kicks as he cheated on him. Kiara feels very sad to see Shetty in such condition. Nikhil threatens Pragya for doing the same with Kiara if he doesn't get the ransom money. Pragya tries to save Kiara but they push her away and take Kiara with them Abhi's car is just beside Nikhil's as there is a lot of traffic. Nikhil gets down from the car to drive as Rocky gets scared to drive fast because of the traffic police.
Abhi on the other side tries to finish the fights between the people who are blocking the road. Unfortunately, when the traffic clears, Nikhil succeeds in leaving from there along with unconscious Kiara and Abhi cannot see them. They reach to the location where Kiara was kept. They start looking for Pragya by calling her name. Pragya is unconscious as there are some wooden plates on her. She calls Abhi and they take her out from there. She informs them that she met Kiara but the kidnappers snatched her away from her. They also take Shetty to the hospital.
On the other hand, Nikhil brings Kiara back on the earlier location. He threatens Kiara for not trying to escape from there. He instructs his goons to tie Kiara. He also warns Rocky and Shanky for not trying to double cross him. Pragya and Abhi discuss their ways of finding out Kiara. Abhi makes her understand that they should look for Kiara as she is their daughter. Pragya apologizes to him for her behavior with him. Abhi asks her not to go anywhere without him if she gets any information about Kiara. Abhi wants Shetty to become conscious so that they can come to know about Kiara's location. Pragya wants to know the kidnapper but Abhi doesn't want her to know about Nikhil.