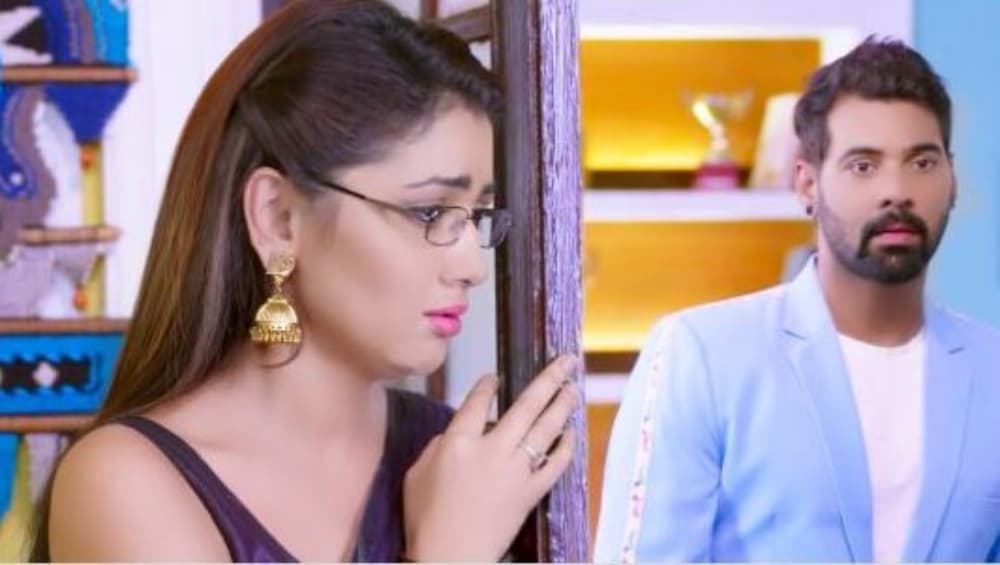 In yesterday's episode of Kumkum Bhagya we saw Priyanka tries to force herself on Rishi. She scratches him, tears his shirt button and breaks his belt. Rishi slaps her and runs away. Abhi sees Rishi and looks surprised. Rishi avoids him and runs away. Priyanka tears her dress and tells Abhi that Rishi tried to rape her. Rishi goes home but doesn't tell Pragya what happened. Pragya sees his wounds and goes out to get medicine. When Pragya is outside the police show up and arrest Rishi based on Abhi's complaint. Tonight's episode starts with  Pragya (Sriti Jha) reaching the parking lot and finds Rishi being taken in a police jeep. She tries to stop the police from taking him away. However, they ask her to go to the police station if she wants to stop Rishi from getting arrested. Priyanka is at home feeling sorry for Rishi but she feels he shouldn't have pushed her away. Kumkum Bhagya October 3, 2019 Written Update Full Episode: Priyanka Falsely Accuses Rishi of Sexual Misconduct And An Angry Abhi Decides to Ruin Him
On the other hand, Abhi (Shabir Ahluwalia) demands the police to get the job done faster. The inspector calls up the policeman and finds out that Rishi has already been arrested. Abhi demands to know when Rishi reaches the police station. Pragya calls Sarita to get Priyanka's phone number which she had written on a piece of paper, but Sarita cannot find it.
Meanwhile, Rhea sees Priyanka smiling in the mirror. Then she notices the wound on Priyanka's cheek. She asks her where she got the wound from Priyanka lies and says she got it after falling down. She asks Rhea to promise she will not tell anyone about it. Rishi ends up in jail and tries telling the police that Priyanka was molesting him.
Later, when Abhi finds out that Rishi is in jail, he breaks in before he is locked up and begins beating up Rishi. Pragya tries to get Rishi released and prove Priyanka guilty. However, the police ask her to hire a lawyer and prove everything in court.
Meanwhile, Abhi is taken outside and he apologizes for losing his anger. Pragya asks Disha for a lawyer and gets a good lawyer to represent Rishi. Pragya even gets bail for Rishi but the policemen still stop her from meeting Rishi.