Monarch – Legacy of Monsters Series Premiere Review: Since Gareth Edwards' 2014 Godzilla film, the Monsterverse has been morphed into a franchise that we don't really know what to expect of. With every new release, there was a distinct tonal whiplash that came with a lighter tone than the seriousness it began with. Now with the premiere of Monarch: Legacy of Monsters, it brings us back to the realism of Edwards' original film and, in a manner, revitalises a franchise that didn't seem to be headed anywhere new, even if the show's narrative can feel disjointed. Monarch-Legacy of Monsters Trailer: Kurt Russell, Ren Watabe, Anna Sawai Encounter Titans in This Series With an Epic Return of Godzilla (Watch Video).
Created by Chris Black and Matt Fraction, Monarch: Legacy of Monsters takes place during two separate timelines. One during 1950s that follows a trio of characters trying to find out more about the emerging Titans of the world, and the other timeline takes place after the events of the 2014 Godzilla film that sees Cate (Anna Siwai) - a survivor of G-Day – try and uncover a family secret that leads her into a deep conspiracy within Monarch. The two stories over the period of the show merge and present for a narrative that digs deep into history of Titans on Earth.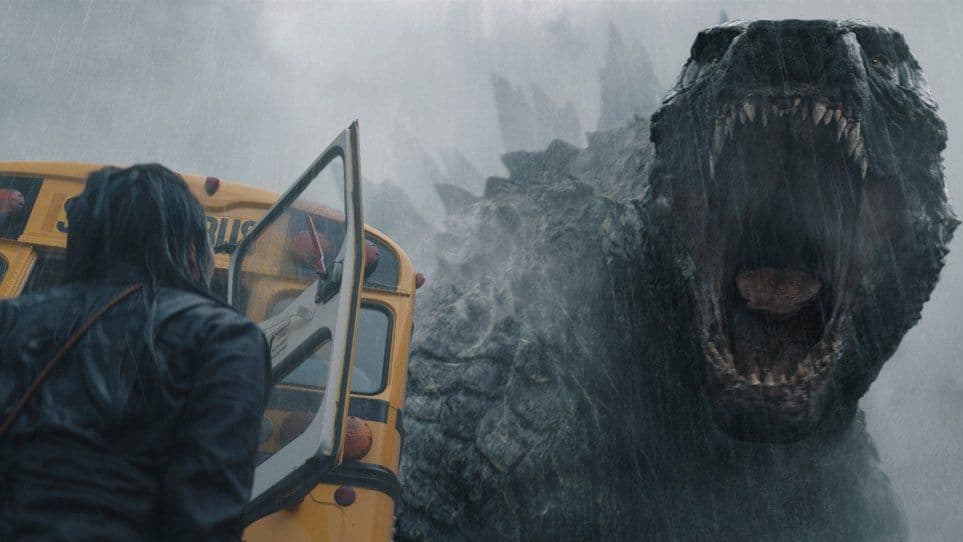 The most striking thing about Monarch: Legacy of Monsters after viewing the first two episodes, is that, in contrast to the campiness of Godzilla: King of the Monster and Godzilla vs Kong, the tone is more akin to Godzilla (2014). Serving as a straight sequel to the Gareth Edwards-helmed picture, it centres on the world's ongoing efforts to cope with Godzilla. This presents some elegant world-building chances that feel significant enough to elevate the human drama as well.
The human drama has never been the strongest aspect of this franchise, but the show builds a strong case for it. The central part of this story is Cate, played by a confident Anna Siwai, who is desperate to find out more about her late-father's past with Monarch, and the answers takes her to certain places that provides a nice mix of intrigue that had me hooked. Joining her are Kiersey Clemons as May and Ren Watabe as Kentaro, who make for some strong side characters.
Watch the Trailer for Monarch - Legacy of Monsters:
Then we go to the more traditional monster-heavy part of the franchise, with the plot in 1950s seeing Wyatt Russell play a young Lee Shaw, a US Army lieutenant, and joining him are Mari Yamamoto as Keiko and Anders Holm as Bill Randa – a Monarch researcher portrayed previously by John Goodman in Kong: Skull Island. Here, again, we get a captivating human storyline that fits the thematic nature of Godzilla (2014) and the awe of discovering monsters with them feels captivating. Kurt Russell also stars as an older Lee Shaw in the show, but doesn't really have much to do in the first-two episodes.
Though the show's human elements are compelling, their placement ultimately detracts from the pacing of the plot. The two timelines never seem to flow well together, and rather than being more efficient, they frequently just overlap. For instance, you will be following the characters in the 2014 timeline, but the next scene abruptly jumps back to the 1950s, removing the suspense and drama that had been building for such a long period. Particularly the first episode is a major offender of this.
Also, due to the dual timelines, both the stories take a while to kick in. It wasn't until the second episode where I felt truly invested into what was going on. That does kill a bit of the excitement while watching the two episodes available, and here is hoping that going forward the series does feel a less bit disjointed than it is right now. Monarch: Legacy of Monsters Teaser Unveils Epic Return of Godzilla in Destructive Battle (Watch Video).
However, Monarch: Legacy of Monsters stands out in terms of visual appeal. It seems like a truly large-scale production that has been adapted for small screens, and the different monster scenarios give the whole experience a grand feel. There are several visuals in here that just seem so crazy, and it's pretty amazing how committed Apple is to dishing out money and making their shows appear like massively expensive extravaganzas. If this is the visual quality the show promises to continue to keep, then I can't wait to tune in for the rest of the episodes.
Final Thoughts
Monarch: Legacy of Monsters acts as a fun addition to the Monsterverse saga and builds upon the tone set by Godzilla (2014). Though its plot is a bit disjointed and the excitement can take a while to kick in, there is enough intrigue to chew on here that will want you to tune in next week for another trip down the Monsterverse. The first-two episodes of Monarch: Legacy of Monsters is streaming on Apple TV+ right now.
(The above story first appeared on LatestLY on Nov 17, 2023 09:02 PM IST. For more news and updates on politics, world, sports, entertainment and lifestyle, log on to our website latestly.com).