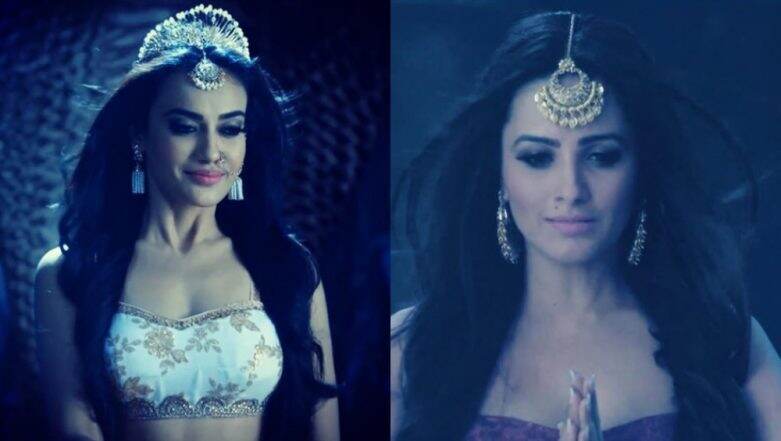 Today's episode of Naagin 3 starts with Bela confronting Vikrant for trying to show her badly in front of Mahir. Vikrant tries to tell Ruhi that Mahir is just not as innocent as she thinks.
Bela says that Mahir puts her before everyone else while Vikrant is always thinking about himself. Vikrant challenges Bela to tell Mahir the truth. As they are walking out, Sumitra takes Bela away.
Vish meets Vikrant and Vish asks him if he will ever get the nagmani. Vikrant lays out his plan to get Bela to kill Mahir and that way she will lose her powers. Vikrant also says that he loves Bela and he will have her by hook or by crook. Later Bela is seen reminiscing about Mahir as he walks in.
Bela tries to talk to him and also tries to say that she is a naagin. But as it turns out it is not Mahir but Vikrant. Vikrant laughs at Bela and says that she always trusts the humans.
He tries to put the blame of Bela's mother's death on Mahir and family. Bela's mom is alive, and she remembers how it was Vikrant who tried to kill her and the nagpandit saved her. She in the form of a spirit tries to warn Bela against Vikrant.