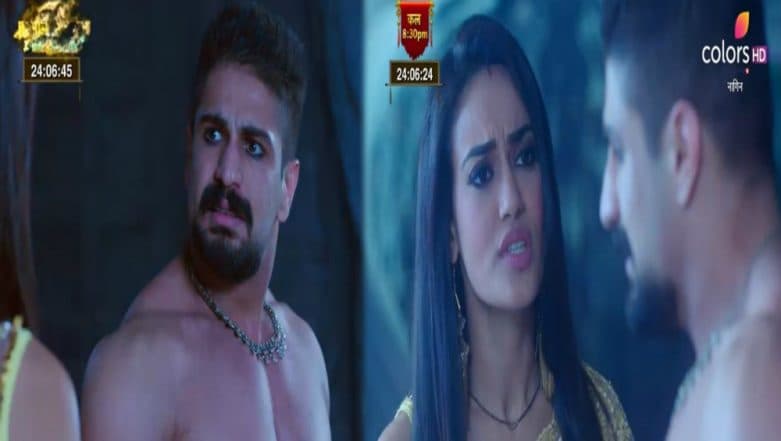 Today's episode of Naagin 3 starts with Kuhu accusing Bela of murdering Anu. They check the video as Ajithab too is present. They notice that the killer had a ring.
Kuhu drives everyone's attention to Bela's finger and says that she has the ring. Mahir stops her and Yuvi/ Vikrant looks furious. Yuvi runs up to slap Kuhu. He says that she is blaming Bela and no one is stopping her.
Mahir comes to interrupt the situation and asks Bela to explain about the ring. He adds that he doe trust her but just wants to know about the ring. Yuvi/Vikrant screams at Mahir but Mahir asks him to shut up as he wants to speak to his wife.
Yuvi then lies to the family that Bela was with him that night. Mahir is hurt and he walks away. Ajithab tells Vish that he knows that something is up with the man who is impersonating Yuvi and that Bela might just know him too.
Later Bela asks Vikrant why he created a misunderstanding between her and Mahir when he knew about her feelings for Mahir. This leaves Vikrant dejected as he is sorry.
Later Vikrant wonders who killed Anu. There is another snake there but Vikrant refuses to reveal her identity. Vish and Ajithab walk in and Ajithab threatens to shoot. Vish though is elated to see Vikrant.
They talk and Ajithab is shocked to see Vish and Vikrant turns into nags. Later Vish attacks him and leaves him to die as she tells him that she loves Vikrant. She also says that she will kill Blea to become the nagrani once Vikrant has the nagmani.