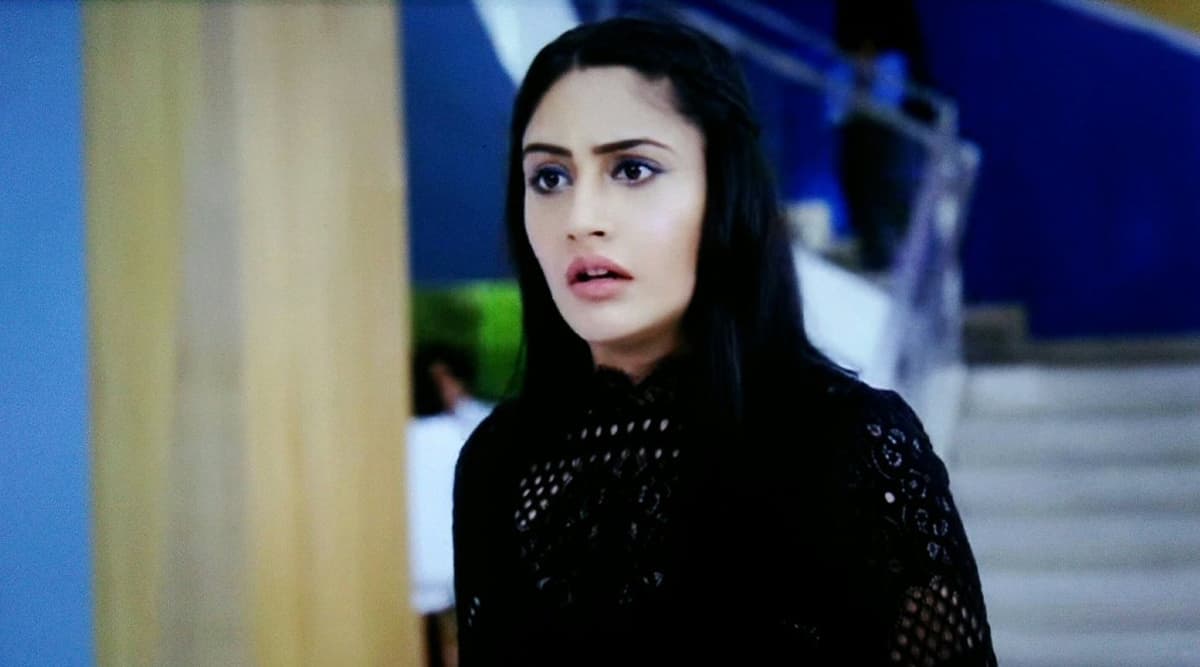 In the last episode of Sanjivani 2, Ishaani suspects Asha of being the real culprit. Vardhan is furious as his plan failed. In Tonight's episode we see Ishaani (Surbhi Chandna) go to talk to Sid (Namit Khanna), but she sees Asha with him and stops herself. Rahiil asks Ishaani how does she plan to tell Sid about Asha. Ishaani informs that tonight she will tell the truth to Sid. Sanjivani 2 November 22, 2019 Written Update Full Episode: Sid Succeeds in Saving Utsav's Leg With Ishaani's Support Thus Failing Vardhan and Asha's plan.
In Sanjivani hospital, Juhi (Gurdeep Kohli) tells Dr.Shashank (Mohnish Bahl) that they have to distribute the cases among the doctors as Sid cannot do any surgery. Juhi requests Shashank to talk to Sid's patient and convince them to allow him to do the operation. Shashank feels guilty and holds himself responsible for destroying Sid's career. Juhi then asks Shashank to give Sid a second chance to prove himself just like she got one.
When Juhi goes to visit her patient, one of the ward boys comes and hands her a note. Juhi opens and reads it. Juhi gets shocked as someone wrote that Shashank is not the person he is behaving and that he has done lots of wrong things in his life. Juhi wonders who might have written it and gets disturbed. Vardhan (Ronit Roy) sees Juhi become furious after reading the letter and feels happy.
Ishaani calls Sid and tells him that she wanted to talk to him, but failed to get a chance. Ishaani tells Sid that she wants to talk to him about Asha. Just than Asha comes and takes the phone and tells Ishaani not to call a married man so late in the night and disconnects the call. Sid asks the reason for Asha's behaviour. Asha tells Sid that as he is married to her and that he has to fulfill all his commitments. Asha confronts Sid and tells not to take her for granted and do his duties as a husband.
Ishaani is disturbed as she should not have called Sid, she feels that Asha would now be angry with her. Asha packs her clothes and tells she will not stay with Sid as he does not respect her. Asha threatens to leave Sid so that he can continue his relationship with Ishaani. Sid asks her what he has to do to prove that he does not have any relation with Ishaani. Asha tells him to leave Ishaani and break all ties with her and accept her as his wife. Ishaani thinks whether Asha is angry or not she will have to talk to Sid.
The next day in Sanjivani, Vardhan is restless as he has a bad headache. Just then a ward boy comes and informs him about the patient who wants to get admitted, but does not have money to pay the bills. Vardhan decides to use this opportunity plan to trap Sid again and destroy his career.
Ishaani comes to meet Sid, but he signals her not to come forward. He ignores her and goes from there. Ishaani sees that Asha is coming from behind and thinks she must have stopped Sid from talking to her. Meanwhile, Vardhan tells Juhi about the patient who needs an urgent operation and no doctors are available. Juhi suggests that they can give Sid a chance to prove himself. Vardhan immediately agrees to her suggestion and tells her to inform Sid to start the operation.
Juhi comes and informs Sid about the operation and asks if he can do it. Sid tells he will do his best and thanks Juhi for believing in him. Sid thinks he should inform Ishaani but remembers what Asha had told him the other night and stops. Later, Ishaani sees Sid's name on the surgery board and goes to meet him. In the precap, Ishaani tells Sid not to do the surgery but he is adamant about it.