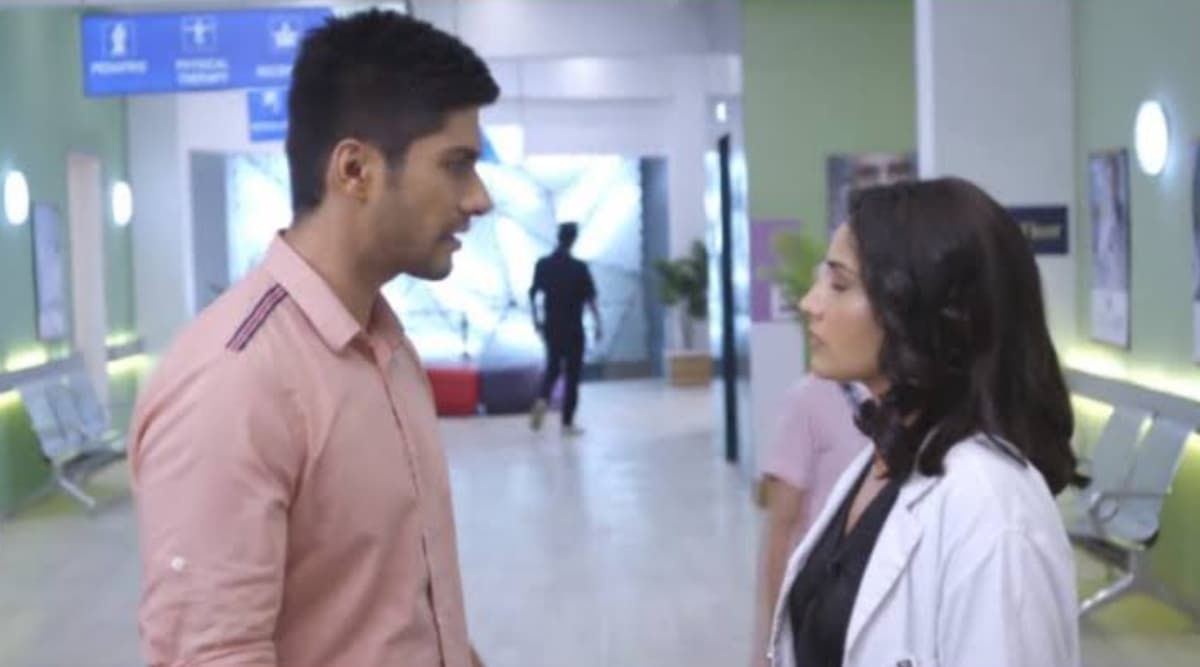 In yesterday's episode of Sanjivani 2, Asha urges Sid to perform Utsav's surgery with evil intentions, while Ishaani tries to stop Sid. Vardhan is excited to see that Sid agrees with Asha and plans to frame him. In tonight's episode, we see Sid (Namit Khanna) stops the surgery and tells Ishaani (Surbhi Chandna) to leave as if anything goes wrong then she will be also blamed for it. Sid puts Ishaani out of the room and locks it. Meanwhile, Vardhan (Ronit Roy) tells Asha that he is visiting the operation theatre to find out how's the surgery going. Vardhan enters the O.T  and sees Ishaani there, he's shocked! Ishaani tells him that she is attending to the patient along with Rishab. Vardhan sees a curtain and opens it as he suspects that Sid is hiding but gets furious after he fails to find him anywhere. Ishaani notices that he is trying to search for something and probes Vardhan, who leaves the room disappointed. Sanjivani 2 November 21, 2019 Written Update Full Episode: Sid Decides to Perform a Critical Surgery Despite Ishaani's Warning, Asha and Vardhan Prepare to Celebrate Their Win
As soon as Vardhan leaves, Sid comes out of hiding and starts the operation. Sid is happy as he is successful in saving Utsav's leg. Ishaani praises him for his work and tells him that he is the best doctor. Sid tells Ishaani to take care of Utsav and leaves. When Rishab comes in for Utsav's surgery, Ishaani tries to tells him that it is not necessary. Rishab remembers what Vardhan had told him that in any situation he has to operate Utsav. Vardhan goes to Asha and informs her that Sid was not inside the operation theatre. Asha suspects that Ishaani may have helped Sid, and an angry Vardhan yells at her. Asha vows to separate Sid and Ishaani. Sid impatiently waits for Ishaani outside to find out about the patient.
Just then Ishaani comes and hugs him and tells that no need to amputate Utsav's leg. Sid is happy to hear this news and the two hug each other. They both tease each other and Ishaani accidentally falls on Sid. Asha walks in right then and says she was looking for Sid. She praises Sid and tells him that she is proud of him that he saved Utsav's leg. Asha says it is good that Vardhan did not see him operating when he came in the room, Sid asks her how did she know Vardhan had come inside the O.T? Asha tells that she saw him going in. Ishaani questions Asha on why she did not try to stop him from entering the OT? Asha tries to cover up and blames it on a bad network connection because of which she couldn't inform them. Sid asks everyone to forget whatever happened.
 Ishaani suspects Asha's move and tells Rahil that she feels Asha has something to do with Sid getting into problems. Ishaani says other than her only Asha knew Sid was going to perform the operation. She feels that Asha had informed Vardhan and that is why he walked in so confidently to look for Sid. Rahil tells her to take Sid's advice on this and then confront Asha and ask her the truth.
In the next episode, Ishaani calls Sid and tells him how she suspects Asha and how she could be the real reason why he's facing so much trouble.