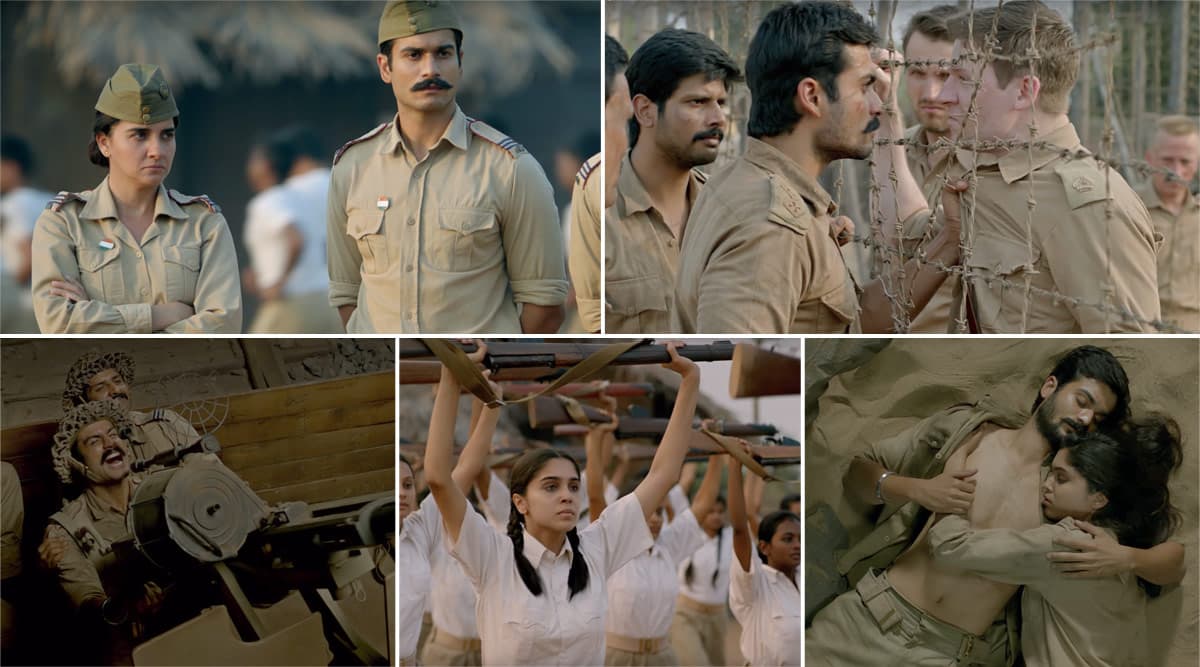 Director Kabir Khan is venturing into a brand new territory. He has made a web-series titled The Forgotten Army. The project was commissioned by Amazon Prime. The first fierce trailer dropped today on the internet. The Forgotten Army stars Sunny Kaushal and Sharvari in lead roles. The story is about the first Indian National Army, that fought against the British regime under Netaji Subhash Chandra Bose's supervision. The story also talks about how Indians in the British army before Independence were sent off to Japan to fight in World War 2.
The trailer also reveals that there will be a story about star-crossed lovers that will form the backbone for the plot. In newly released footage of the web-series, the technical team seems to have done a fabulous job. The production design is amazing. The sets are unreal. The locations are too good.
Vicky and Sharvari get a few moments to act their heart out in the trailer. They do not disappoint. The Forgotten Army is quite an apt title. Not many of us remember, or even ever knew to begin with, about this page from Indian history. Kudos to Kabir Khan for bringing it to the forefront. Inside Edge 2 Review: Angad Bedi, Richa Chadha, Vivek Oberoi's Amazon Prime Series Returns in Better Form and Precision.
Watch The Trailer Of The Forgotten Army Here:
In the 90s, Kabir Khan has made a documentary on the same subject, which actually helped him get noticed.
Amazon Prime has been hitting it out of the park with their original Indian content. After not exactly leaving a mark with relatively low-budget ventures like Pushpavalli and Shaitani Haveli, they broadened the horizon. Recent shows like Mirzapur, Made In Heaven, Inside Edge season 2, The Family Man have all been exceptionally well made. The Forgotten Army will also join the hall of fame, it seems.