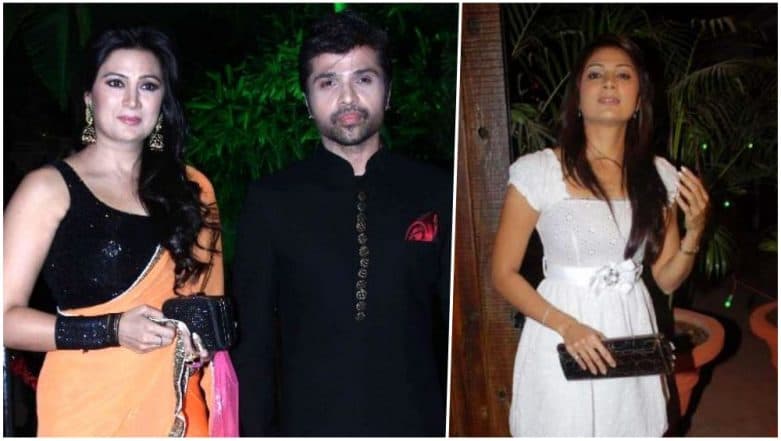 Wedding bells continue to ring in the glittering Indian showbiz. The latest pair to get married is Bollywood music-director Himesh Reshammiya and his long-time TV actress girlfriend Sonia Kapoor (she also writes it as Sonia Kapur). Himesh, a divorcee, tied the knot for the second time by marrying Sonia Kapoor in a hush-hush secret wedding on May 11. This is third wedding to take place this week of May after actress Sonam Kapoor married Anand Ahuja, a Delhi-based fashion entrepreneur on May 8 and actress Neha Dhupia who got hitched to actor Angad Bedi on May 10.
"Hey friends my brother and business partner Himesh Reshammiya and Sonia Kapoor will be getting married at his residence with a simple ceremony tonight on May 11. It is a simple ceremony to be attended by close family and friends," said Rakesh Upadhyay in a statement on Himesh Reshammiya and Sonia Kapoor's wedding.
Himesh Reshammiya, 45, a popular face of the Indian film industry was previously married to Komal for 22 years before announcing divorce in September 2016. Himesh had married to Komal when he was 21, and the couple also have a son named Swayam. At the time of separation, the former husband and wife cited compatibility issues however sources hinted the presence of a third person in their relationship. It was Sonia Kapoor who is believed to be in a relationship with Himesh Reshammiya for over a decade. While we all know the multifaceted singer, actor, music director, composer and reality television judge, it is time to know Sonia Kapoor, Reshammiya's second wife and love of his life.
You all must recognise Sonia Kapoor from a number of television serials especially Remix, a youth-oriented show that aired in 2004. She played the role of Sonia Ray, a chilled out and modern mother of Avnesha (Priya Wal). Just like in real life, Sonia Kapoor portrayed a character of a glamorous actress and was loved by all for effortless acting.
Sonia's entire television career along with character names are - Kittie Party as Ruksana, Aa Gale Lag Jaa as Priti, Piya Ka Ghar as Shweta, Kabhie Kabhie as Neelu Nigam, Kkusum as Naina Bajaj, Kabhi Haan Kabhi Kabhi Naa as Avantika, Sati...Satya Ki Shakti as Sanika, Zaara as Zaara, Parrivaar as Sangamitra Shergill, Kaisa Ye Pyar Hai as Naina Khanna, Babul Ki Duwayen Leti Jaa as Preeti, Jugni Chali Jalandhar as Manjeet Bhalla, Neeli Aankhen as Neelu Nigam, Krishnaben Khakhrawala as Mitali Kapoor, Love U Zindagi as Mitali Kapoor, Yes Boss as Meera Shrivastava, Jai Ganesha as Lakshmi and Jai Hanuman as Mandodari. She has done some few forgettable movies such as Fareb, Don Muthu Swami and Karbonn.
However, fans and gossip columnists blame Sonia Kapoor of breaking Himesh and Komal's family, the truth is far from it. In fact, Komal had some of the sweetest words to say about Sonia. She called Sonia to be "just like a family member." During the time of her divorce, Komal threw light on what went wrong with her relationship with her music composer husband.
1. A Selfie of Himesh Reshammiya and Sonia Kapoor
2. Another Picture of the Couple Walking Hand-in-Hand
3. And, Some More Pics of Sonia Kapoor with Himesh Reshammiya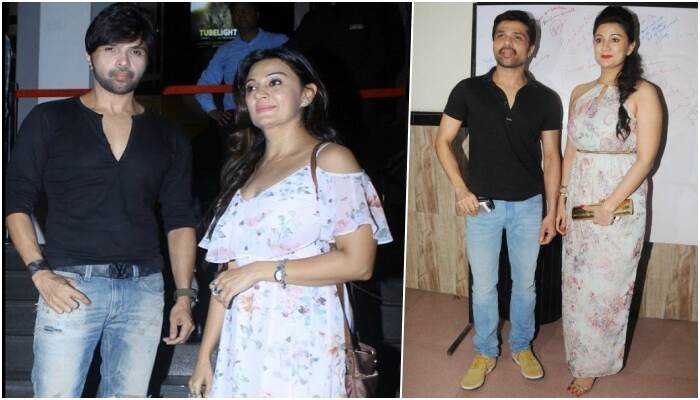 4. A Look at Glamorous Sonia Kapoor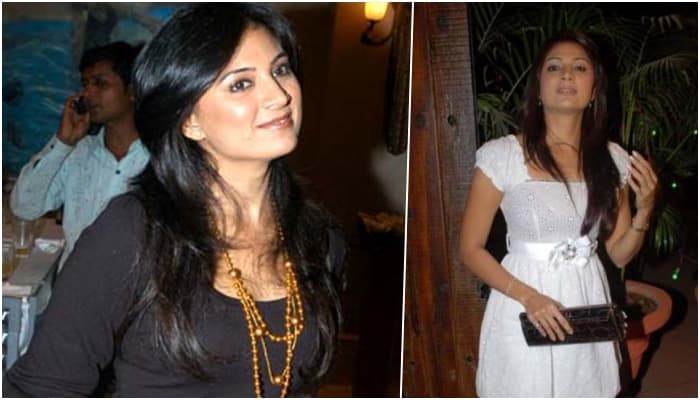 Komal calling Sonam a part of her family had said, "Himesh and I completely respect each other and are jointly going with this decision to part ways legally but mutual respect will always be there for us as I am a part of his family and will always be, and the same is with him towards my family. There are compatibility issues in our marriage, but we respect each other immensely. Nobody else should be dragged into this matter, and nobody else is responsible for this and the reason for our marriage not working is only and only compatibility. Sonia is not responsible for this at all, and our son Swaym and our family loves Sonia just like a family member."
In one of the interviews given on the previous occasion, Himesh had also clarified Sonia to be not the reason behind the separation from his wife of 22 years. He said, "Sometimes in life, mutual respect becomes most important and giving due respect to our relationship, Komal, and I have amicably decided to part ways legally as husband and wife, and there is no problem whatsoever with this decision between us and our family, as every member of the family has respected our decision. Komal is and will always remain a part of our family, and I will always be a part of her family". Marriages and divorces are part and parcel of the society, and it is good to see the people involved deal it with utmost maturity and sensitivity.