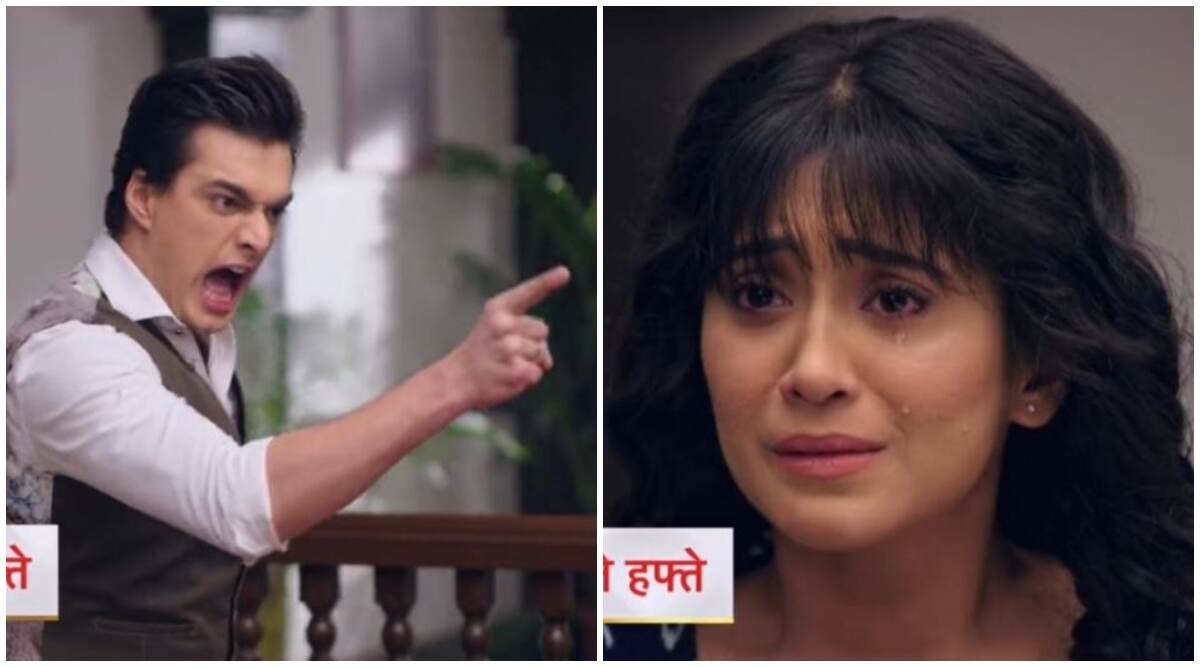 In yesterday's episode of Yeh Rishta Kya Kehlata Hai we saw Kairav asks Vansh for help while Damini Mishra is caught red-handed by Lisa. Later, Kartik and Naira are in for a surprise at the courthouse. Tonight's episode starts with Naira (Shivangi Joshi) and Kartik (Mohsin Khan) inside the courtroom for their hearing. They both reminisce their past and get emotional (who ju tha kawab sa track plays in the background). Naira asks Kartik is it necessary to go inside the court, Kartik says if she promises not to take Kairav away from him then he can think about going back. Naira remembers what Vedika told her and tells Kartik that they should go inside and wish for the best for their child. Yeh Rishta Kya Kehlata Hai October 14, 2019 Written Update Full Episode: Kartik and Naira are in for a shock in the courtroom
Later, the court case starts, the Goenka's and the Singhania's pray for Kartik and Naira. Naira's lawyers talk for her. On the other side, Vedika is on her way back home, she sees the same bike guy who is following her and get tensed. Back in the court Naira's lawyer said that her client should get the child as he is too small now and that he needs his mother the most, but Damini oppose his words and puts allegations on Naira and says she is irresponsible so she cannot take care of Kairav.
Later she calls Naira to come forward and asks her during her pregnancy did anyone from her family was with her or not and asks why she did not call even Kartik. Naira says she tried to call Kartik but he did not lift the phone. Damini says her state was so critical and the child's life was in danger than she did not call anyone and asks how can a mother be so irresponsible. Mohena Kumari Singh and Suyesh Rawat Tie the Knot in a Royal Rajput Wedding Ceremony (View Pics)
Damini goes on putting allegations on Naira one by one. Later Damini says she is going to show the court one more proof by which all will come to know how irresponsible she is. Damini shows her a file and asks does she recognize this file. Naira is shocked to see the file and wonders how come it came in Damini's hand. In the precap, Damini tells everyone that for the kid whom Naira is fighting now she was going to abort it earlier. Stay tuned!