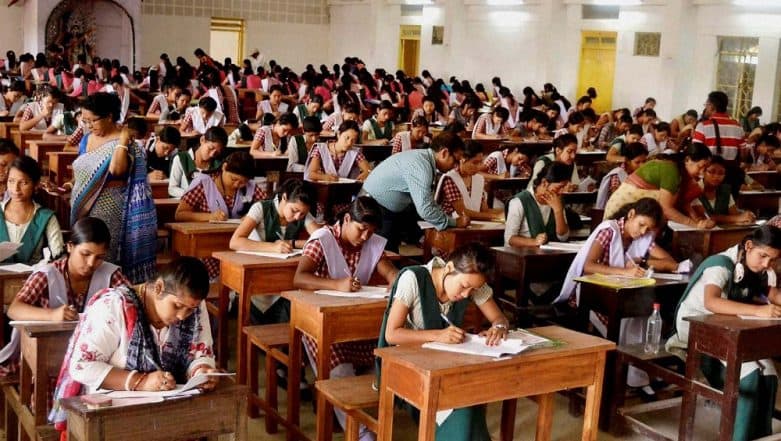 New Delhi, February 14: The CBSE Board Vocational Exam 2019 for class 10 and 12 students are starting from Friday, February 15. More than 31 lakh students would appear for the CBSE Board Exam 2019. Many students get tensed and commit mistakes which could have been avoided. Ahead of the crucial examination, we share last minutes tips and list of important rules to be followed in the CBSE Board Exam 2019.
Those appearing for the CBSE Board Exam 2019 should not try to cover literally EVERYTHING in the last few days. Avoid touching new topics and focus more on revising what you have already covered. If you will attempt to cover untouched topics, you might end up losing time to revised the studied ones. Stress and anxiety are natural but don't let them overcome your mind. Keep in mind the rules given below before heading for the CBSE Board Exam 2019. CBSE Class 10, 12 Exams 2019: Impose Section 144 Around Examination Centres, Board Tells Odisha Government.
Read all the instructions written on the CBSE admit card carefully.

Make sure your parents have signed on the CBSE admit card.

Make sure you find your place at the exam centre by or before 9:45. No student will be permitted after 10 am, according to the CBSE.

Carry your school ID and wear your school uniform.

Don't carry mobile phones, wallet, old question paper or anything that can draw unnecessary suspicion about malpractice.

Maintain discipline and follow all guidelines issued by the CBSE.

Be calm. Read question paper carefully and then begin writing your answer.
The CBSE Board Exam 2019 is crucial for class 10 and 12 students, but they must know this is not a life exam. Just try to give your best.