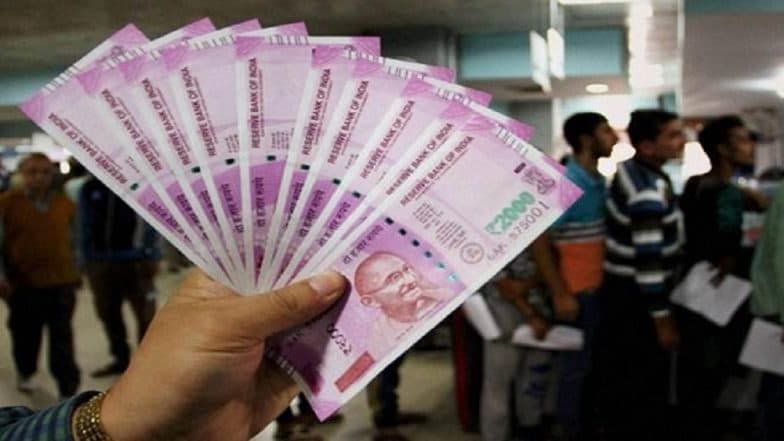 Shimla, October 9: Ahead of Diwali 2019, employees of roadways in Himachal Pradesh are set to get an increase of 8 percent in Dearness Allowance (DA) under the  7th Pay Commission. Reports inform that before the upcoming festive season, as many as 12,000 employees of Himachal Pradesh Roadways are set to avail the benefits as the Jai Ram Thakur government in the state has announced an increase in the DA of these employees.
Recently, the Himachal Road Transport Corporation (HRTC) Prabandhan had discussed the proposal of this outstanding arrear in a meeting. Although the 7th Pay Commission is not applicable in Himachal Pradesh, the employees of the HRTC will enjoy the increased dearness allowance (DA) by 8 percent. They are also likely to get the pending interim relief (IR) arrears. 7th Pay Commission Latest News: Diwali Bonus Approved For These Central Government Employees.
The 7th Pay Commission is not applicable in Himachal Pradesh as the hill state follows the decisions of the Punjab government. However, the Punjab government is yet to implement the recommendations of the 7th Pay Commission in the state.
During the recently held meeting, several demands were placed by the employees out of which 16 demands were agreed upon. According to reports, the demands of these employees include increasing the salary of 1800 contract drivers and conductors.
Currently, the conductor gets a fixed salary of Rs 5,500 while the driver gets a salary of Rs 7,200 a month. With the new hike in place ahead of Diwali, conductors will get Rs 7,810 a month and drivers will get Rs 8,310 a month. Also, 13 percent pending arrears and DA, overtime will be paid soon. Reports also state that the state government of Himachal Pradesh has also said that it will pay the employees' night overtime on the 22nd of every month and the employees will get the outstanding DA and arrears before Diwali.