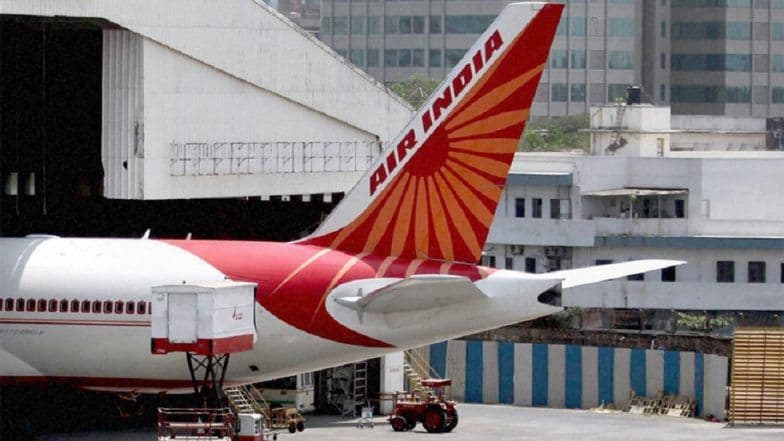 New Delhi, August 19: 59 air passengers had a close shave on Monday evening after an Air India Delhi-Jaipur Flight made emergency landing at Delhi Airport. The flight made emergency landing as it caught fire just moments after its take-off. Air India's AI 162 Flight Grounded For Two Days at Heathrow Airport Due to Technical Glitch, Passengers Stranded.
The flight had taken off from Jaipur but just 12 minutes after the take-off, the crew detected a problem "with the landing gear."
Passengers were not amused and took to Twitter to express their anger.
Read the Tweet Below
"Air India has become such a pathetic airline"

Due to problem in nose landing gear and some material failure Delhi Jaipur allaince air flight (9X 643) has been declared emergency landing at Delhi airport. All passangers (59( are safe.

Regds

Dhananjay kumar

Spokesperson

Air India

— Sunder Chand (@NBTsunderchand) August 19, 2019
Another Tweet
Full emergency declared at Delhi Airport for Delhi-Jaipur Air India flight.

Came back to Delhi airport after emergency .

passenger evacuated safely.

Issue with the Nose wheel( a landing wheel under the nose of an aircraft)

— AMITA NANDAL (@amitanandal88) August 19, 2019
An Air India spokesperson issued a statement on the emergencty landing and said the incident occured "due to a problem in nose landing gear and some material failure".