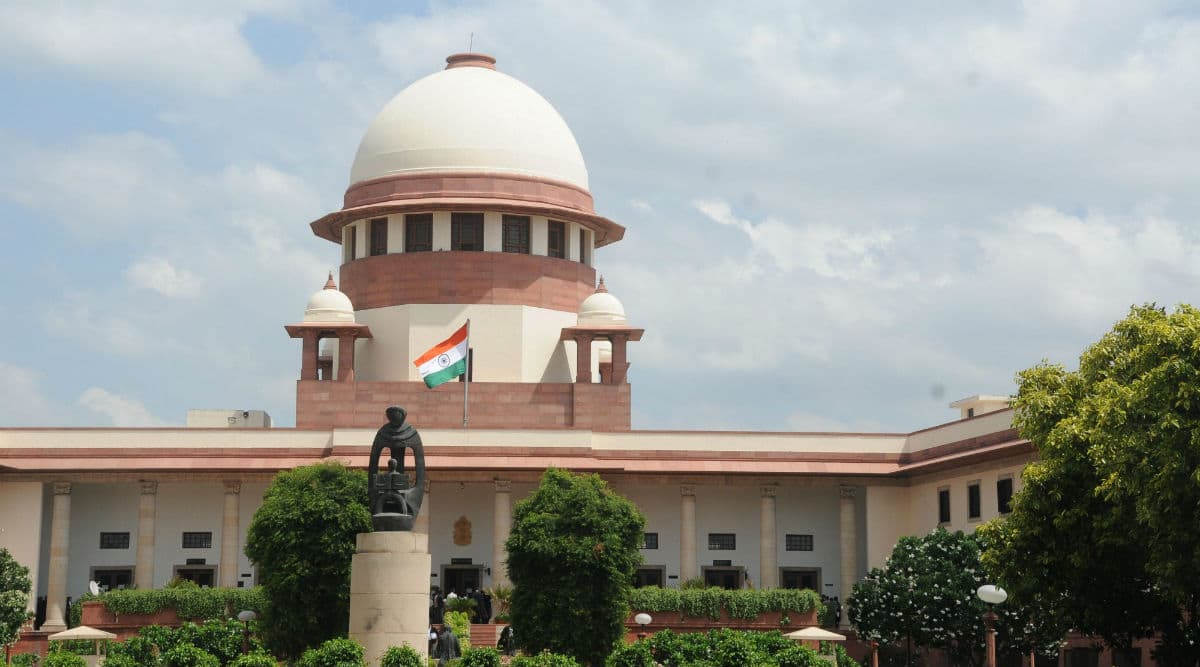 New Delhi, November 6: The Supreme Court once again came down heavily on Punjab and Haryana governments for not taking sufficient steps to stop stubble burning which is one of the reasons for rising air pollution in North India. A two-judge bench comprising Justices Arun Mishra and Deepak Gupta said that it appears that the state governments have not anything throughout the year to find alternatives for stubble burning. Concerned About Air Pollution, Priyanka Gandhi Asks Delhi Congress to Launch Public Awareness Campaign.
"Everyone knew that this (stubble burning) would happen this year also. Why was the government not ready in advance and why were the machines not provided? It seems no steps were taken throughout the year," Justice Mishra remarked while hearing the plea of pollution control body Environment Pollution Control Authority or EPCA. Chief Secretaries of Punjab, Haryana and Delhi had to face the wrath of judges in the top court. Delhi Air Pollution: PMO Pulls Up Punjab and Haryana Governments as Stubble Burning Continues Despite Supreme Court Ban.
Punjab Chief Secretary was roasted by the Supreme Court which said: "Time has come to punish officers. Is this way? We will suspend from here. Why are you the Chief Secretary of Punjab? It is your failure." "People are dying. 1800 is the level of pollution. Flights are diverted. You are proud of your achievement," the two-judge bench added. The court further said that governments are putting the onus on farmers to hide their failure.
"You want poor farmers to be punished. This is the way Punjab Haryana UP acting... You are responsible and entire Punjab, Haryana, UP and Delhi are responsible for this. Nobody bothered about the poor citizens of the country... We are going to haul up entire machinery," Justice Mishra said. The court asked Punjab Chief Secretary if the state needs more funds to tackle stubble burning.
The top court also reprimanded Centre's representative, Attorney General KK Venugopal who said that it is not possible to control 200,000 farmers who burn stubble. "If stubble burning is the only way then this is the end... Stubble burning has to be controlled and inability to do that will take the country back by 100 years," the court said. "Farmers say it will affect the livelihood and they have no other way. If Haryana can control it why not Punjab? Nobody tried organic means," the court retorted.